Content Overview Truck Ecodriving Toolkit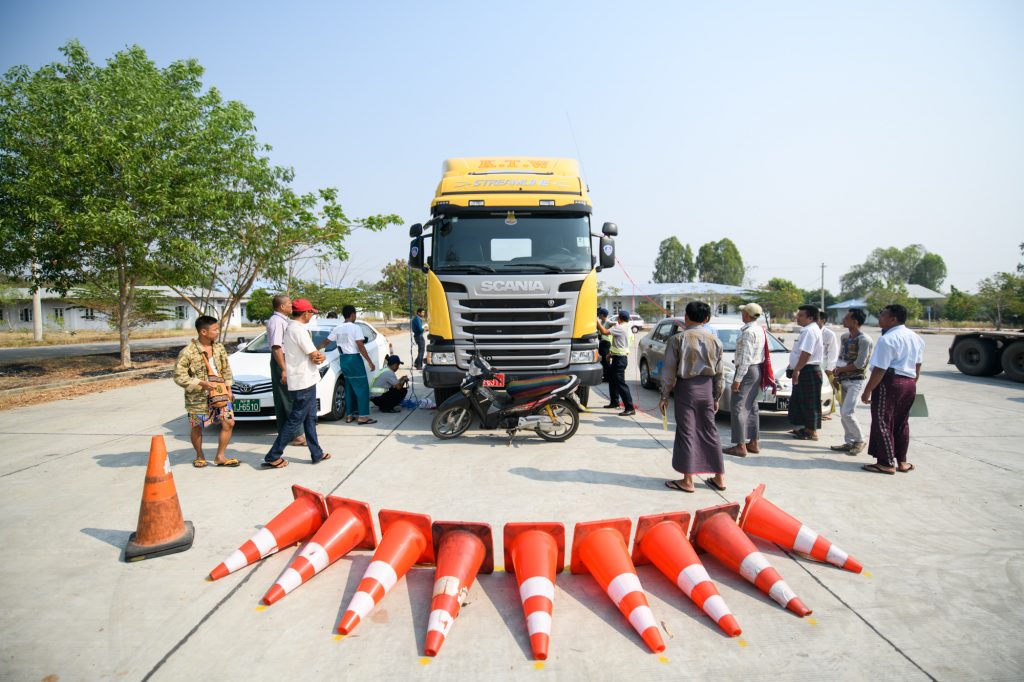 This content overview helps you nagivate through this toolkit. Note that many of the posts listed below again include a set of resources (not shown below).
1. General Information
As a start, this module provides wider sector context of green freight and logistics as well as an introduction into ecodriving.
1.1 Overview Truck Ecodriving Toolkit
1.2 GIZ Sourcebook on Ecodriving
1.3 Skills and labour shortage in the road freight transport sector
1.4 Energy and environmental aspects of road freight
1.5 Video Case Studies
2. Coordination and management
Any successful project needs a plausible strategy, clarity on the stakeholders engaged in the cooperation, a functioning steering structure, and build on the experiences of similar initiatives. This module offers project managers general guidance on these success factors as well as strategy advice and case studies specific to ecodriving.
2.1 Strategic advice for policymakers
2.2 Strategic advice for fleet managers
2.3 Stakeholder mapping
2.4 Setting up a steering structure
2.5 Case Studies on national ecodriving programmes
3. Awareness raising and technical design
A solid project design builds on status quo and barrier analysis as well as on international experiences to identify and select potential measures. In the case of ecodriving, multiple supportive measures are necessary to create an enabling environment for changing driver behaviours. This module helps project managers in setting up comprehensive ecodriving programs with measures tailored to the local context.
3.1 Status quo analysis for green freight programms
3.2 Barrier analysis
3.3 Policy options to promote sustainable fleet managment
3.4 Toolkit for fleet managers
3.5 Truck driver professional qualification schemes, and paths to reform
3.6 Ecodriving strategy at city level
3.7 Future perspectives for truck driver training

4. Financing
This module focuses on the financial mechanism of ecodriving programs, helping to overcome financial barriers that prevent ecodriving training from happening.
4.1 Costs and Financing Mechanisms for driver training
4.2 Case Studies for financial support of ecodriving

5. Monitoring and Impact Assessment
A vital step for sucessful implementation of ecodriving initiatives is the assessment of its impact. This module includes a collection of ecodriving-specific methodological guidances, calculation tools and case studies.
5.1 Impact assessment methodology I
5.2 Impact assessessment methodology II
5.3 Impact assessment results from various countries and methods
5.4 Setting targets and estimating impacts
5.5 Strategies to maintain ecodriving benefits in the long term
5.6 Ecodriving Monitoring Tool
6. Capacity Development
Training of drivers and driving instructors is the core element of any ecodriving program. Thus, this module offers a diverse collection of training and capacity development resources from different geographies and institutions.
6.1 Train the trainer materials
6.2 Training material for trainers and drivers
6.3 Web-based training for truck drivers
6.4 Capacity assessment of driving schools
6.5 Raising awareness of truck drivers
6.6 Strategies to reduce unnessary engine idling
6.7 Ecodriving competitions by truck manufacturers
6.8 West African Transport Academy case study
6.9 The IRU Academy
6.10 Preventative maintence checklist
6.11 Managing Speed Infographic
6.12 Ecodriving Training Module