Strategic Advice for Fleet Managers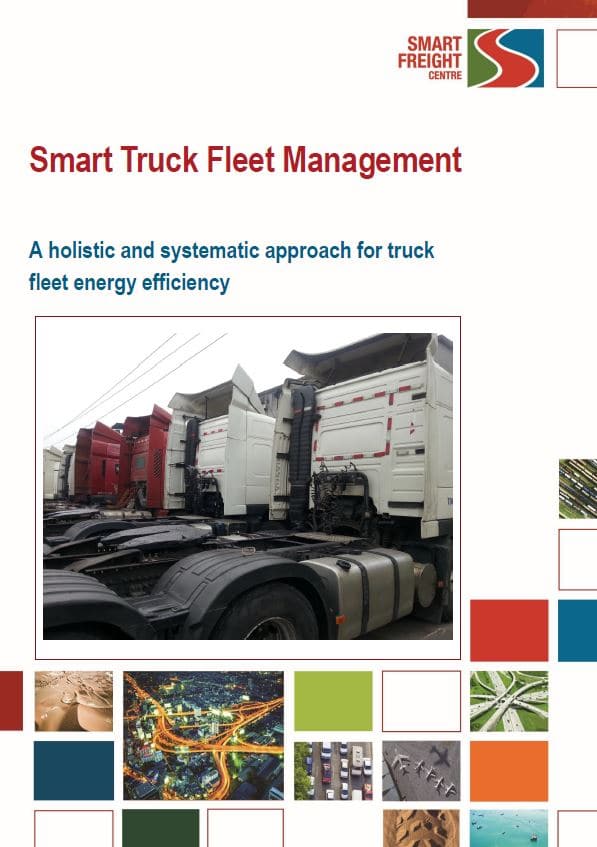 Developing driver skills is an essential part of any fleet management strategy that aims at reducing fuel use and emissions. However, there are many more opportunities at the disposal of managers of truck fleets. Ideally, companies should adopt a holistic and systematic approach for truck fleet energy efficiency.
Smart Truck Fleet Management
Drawing on the international initiatives, the report 'Smart Truck Fleet Management' by the Smart Freight Center outlines its Smart Truck Fleet Management framework, which consists of five pillars: fuel management; driver and staff skills development; vehicle, system and component specification and preventive maintenance; performance monitoring; and utilising information technology."
Name of the Document: Smart Truck Fleet Management. A Holistic and Systematic Approach for Truck Fleet Energy Efficiency
Authors (alphabetical order): Chris Douglas; Bonne Goedhart; Su Li; Sophie Punte and Boyong Wang
Organisation: Smart Freight Centre
Year: 2017
12 Pages | Language: English
Download here

Green Freight Asia
Green Freight Asia is an example of how eco-driving can be part of a green freight programme. Green Freight Asia rewards companies that demonstrate a commitment to—and progress toward—the adoption of green freight practices through its voluntary green certification programme, the GFA Label Programme. A GFA Label award is an additional external validation of a company's commitment to sustainability. One of the criteria for GFA's certfication of a carrier's sustainbility is how many of its drivers have received eco-driving training.
Link to GFA Label Programme