Status Quo Analysis for Green Freight Programmes
Freight Assessment Blueprint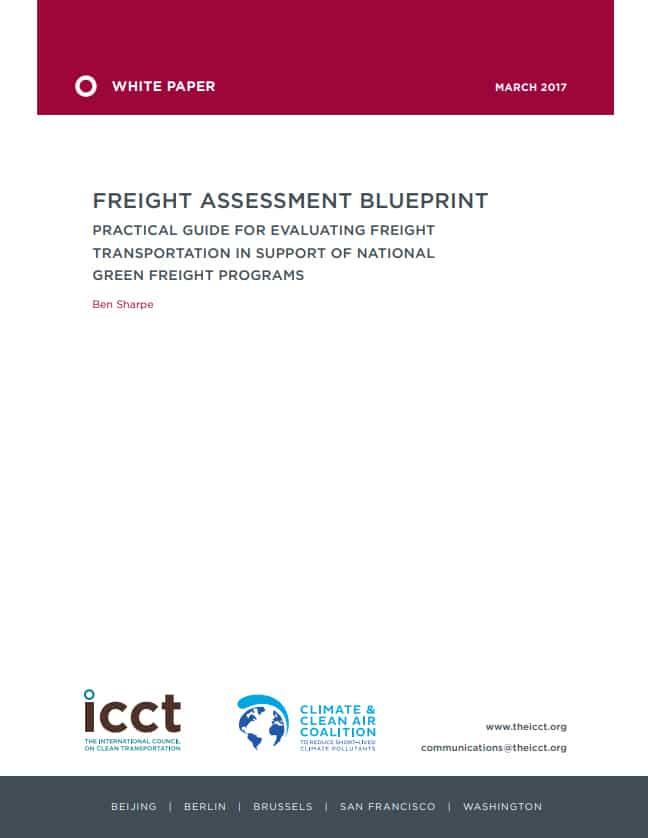 ICCT's blueprint for performing a "Freight Assessment" is a practical guide for evaluating a country's freight transportation inn support of a national green freight programm. The blueprint breaks the freight assessment down into the following five major categories or task areas:
Roles and trends of trucking, shipping, and rail in the freight sector
Freight trucks and trailers sales market
Operational characteristics of the trucking sector
Decision making around fuel-saving technologies and strategies
Institutional arrangements and green freight program planning.
In each of the five subsections, there is a short introduction, followed by a quickglance table that summarizes the key elements of the task. The guidance further includes useful data and references, sample figures and tables, example interview questions.
Name of the Document: Freight Assessment Blueprint. Practical Guide for Evaluating Freight Transportation in Support of National Green Freight Programs
Author: Ben Sharpe
Organisation: International Council on Clean Transportation (ICCT)
48 Pages | 2017
Download here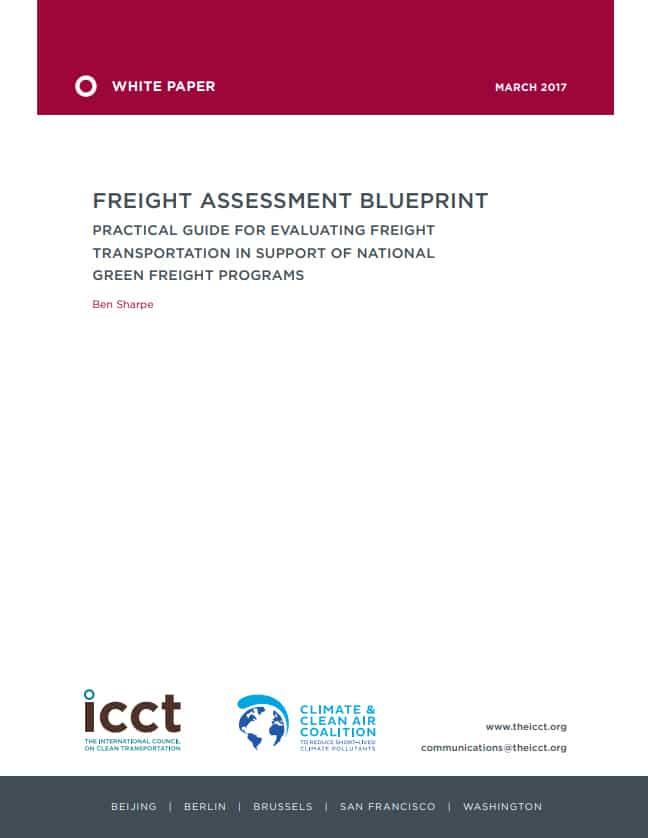 ---
Author(s)