Case Studies on National Ecodriving Programmes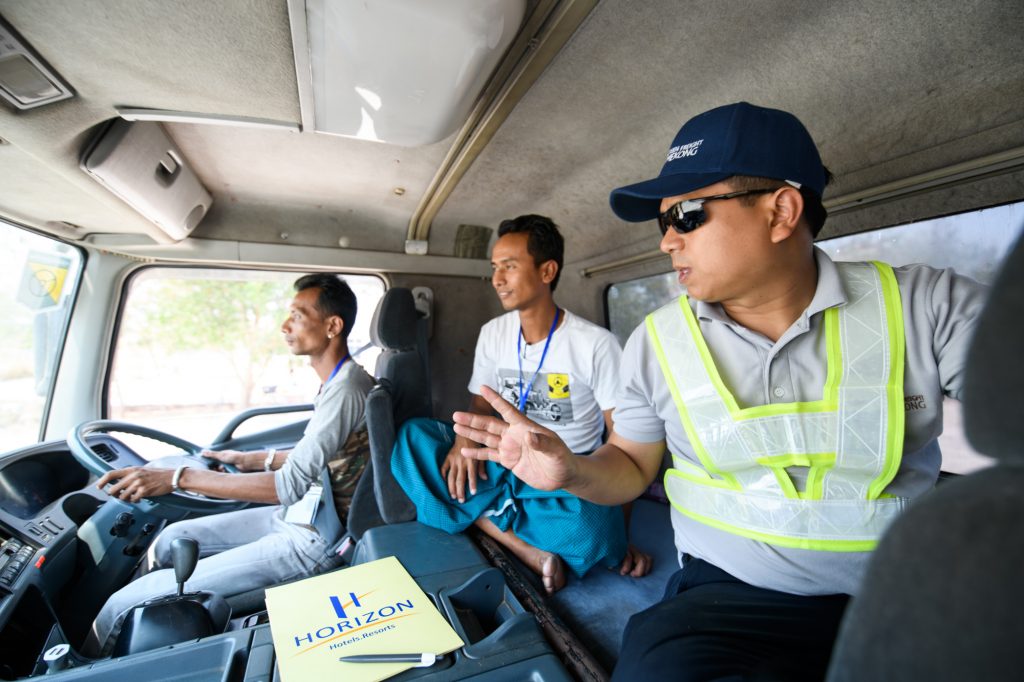 Governments in various countries have launched and implemented nation-wide programs to mainstream ecodriving among private and professional drivers. Here we present results and lessons learnt from the Netherlands, North America, Australia, Japan, Peru, Argentina, Mexico, Chile, Costa Rica and Brazil.
Current Status in Latin America
This report by the ICCT reviews the status of eco-driving programs for the on-road freight industry in Argentina, Brazil, Chile, Costa Rica, Mexico, and Peru. For each market, the report outlines the current eco-driving policies and programs, and present stakeholders' perspectives and insights regarding the barriers to and opportunities for success. It identifies the key components of a "gold standard" for designing and implementing an eco-driving program.
Document name: Truck eco-driving programs: Current status in Latin America and international best practices Authors: Leticia Pineda (ICCT), Yihao Xie (ICCT)
Organization: International Council on Clean Transportation
36 pages | 2021
Download here
Netherlands Case study "Het nieuwe rijden" (HNR)
The Dutch HNR programm is very comprehensive in scope as it includes the following main elements
Awareness raising of existing drivers through different media (mass media / network approach);
A supporting physical and fiscal programme;
A broad ecodriving partnership within automotive and transport sector that gives credibility to the ecodriving message; some of these partners have a direct interest as they can make use of the subsidy programme;
A lot of attention to monitoring and evaluation, with an attempt to attribute the impacts to the different HNR-programme components (communication, subsidy programme, in car devices);
A mixture of education of novice drivers and (re)education and awareness raising of existing drivers: so a clear segmentation with targeted actions;
A mixture of different educational tools: more intensive, more costly and more effective on the road-trainings and less costly simulators to reach large groups in a short time;
An intensive campaigning-the-campaign among driving schools and driving instructors
Name of Document: Case study Het nieuwe rijden (Ecodriving) – NL
Project: Co-funded by the European Commission within the Sixth Framework Programme
30 pages | 2006
Download here
Case studies on regional and national ecodriving schemes from Europe, North America, Australia, Japan and New Zealand
The "Eco-Driving Scoping Study" was done for the government of New Zealand to inform ist consideration of promoting ecodriving as a measure to improve energy effficiency. The main attraction of this document is its long list of case studies on regional and national ecodriving schemes from Europe, North America, Australia, Japan and New Zealand. Further highlights of the study include the report's comprehensive account of the cost-effectiveness of training schemes around the world as well as the specific policy recommendations to the government of New Zealand.
Document name: Eco-Driving Scoping Study
Authors: Rebecca Luther (TERNZ), Peter Baas (TERNZ)
Organization: Energy Efficiency and Conservation Authority
79 pages | 2011
Download here
Peru Case Study (in Spanish)
Name of Document: Programa Nacional de Capacitación en Conducción Eficiente
Organization: Ministerio de Transportes y Comunicaciones
25 pages | 2019
Download here
Brazil Case Study (in Portugese)
Name of Document: Programa Nacional de Capacitación en Conducción Eficiente
Author: Vinícius Ladeira – Diretor Adjunto
20 pages
Download here