Toolkit-Launch: Tackling Urban Mobility Challenges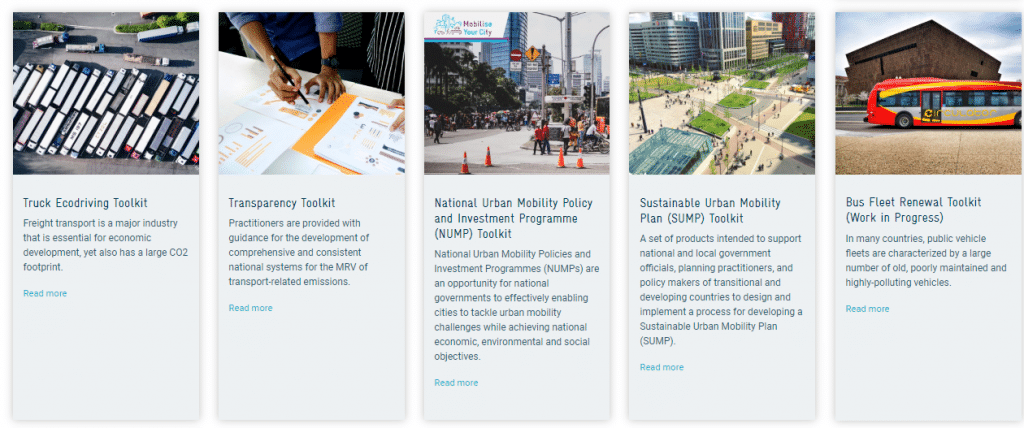 When it comes to the development and implementation of sustainable and environmentally friendly urban transport systems many cities continue to face enormous challenges.
Lack of feasible strategies and sufficient funding constitute major barriers – for urban planners, national politicians and citizens alike.
Having recognised this problem, we created a set of tools intended to help you in establishing an urban mobility plan tailored to the individual needs and economic conditions of your city. The NUMP and SUMP toolkits make practical knowhow from our many years of experience accessible to facilitate action on low-carbon transport.
National Urban Mobility Policies and Investment Programmes (NUMP) Toolkit

The NUMP toolkit was developed in cooperation with our partners from EUROCLIMA+ and the MobiliseYourCity Partnership. It offers national and international best practice guidelines, general information on the topic, as well as training material on capacity development and financing.
The recently published NUMP Guidelines complement the toolkit as a pioneering document in the process of urban mobility planning. You can access the publication here and browse through the whole toolkit under this link.

Sustainable Urban Mobility Plans (SUMP) Toolkit

Building on existing planning practices and taking into consideration integration, participation and evaluation principles we have established the SUMP toolkit together with MobiliseYourCityPartnership. All your questions on SUMP financing, MRV methodologies, general information on the topic, as well as capacity development will be answered here.

How do the toolkits work?

Each toolkit offers structured guidance from general info, to expertise on implementation, and lots of resources for capacity development. The NUMP and SUMP toolkits are launched together with three additional tookits on bus fleet modernisation, truck ecodriving and transparency for climate actions in transport. Check them out and get further information here.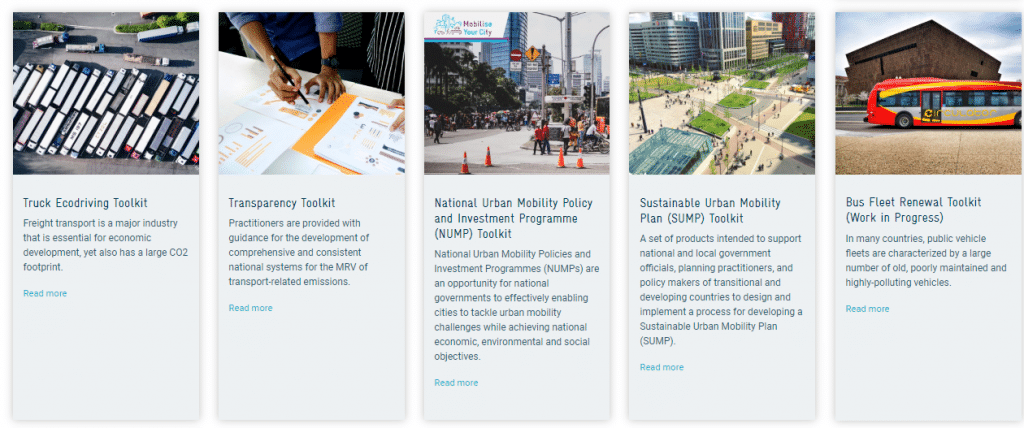 ---
Author(s)