Report Launch on E-mobility & Low Carbon Passenger Road Transport in India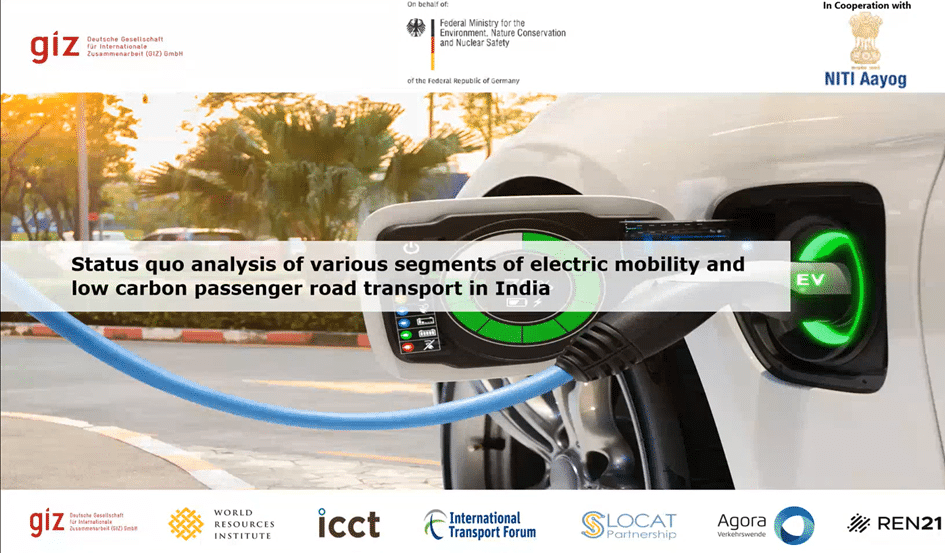 "Status quo analysis of various segments of Electric mobility and low carbon passenger road transport in India"
---
Electric mobility is crucial for sustainable mobility but it has to be implemented in a holistic approach, that is not only shifting an ICV motor to an electric motor and not only considers where electric mobility is coming from, but is a transport transformation as well.

Dr. Winfried Damm, Head of the Indo-German Energy Programme of GIZ
India has the second largest road network in the world, with a total length of 5.89 million km. Road transport contributes towards 64.5% of the country's overall goods movement and caters to 90% of India's total passenger traffic. With rising income and rapid urbanisation, the Indian mobility market is expected to expand even further. Transportation therefore contributes significantly to India's overall GHG emission.
To combat this, the study "Status quo analysis of various segments of Electric mobility and low carbon passenger road transport in India" examines the development of Low-Carbon Road Transport (LCRT)/E-mobility in India. The report was released in an e-launch event on 4 February 2021 (recording) and is part of the recently established Digital Library on Green Mobility (DLGM).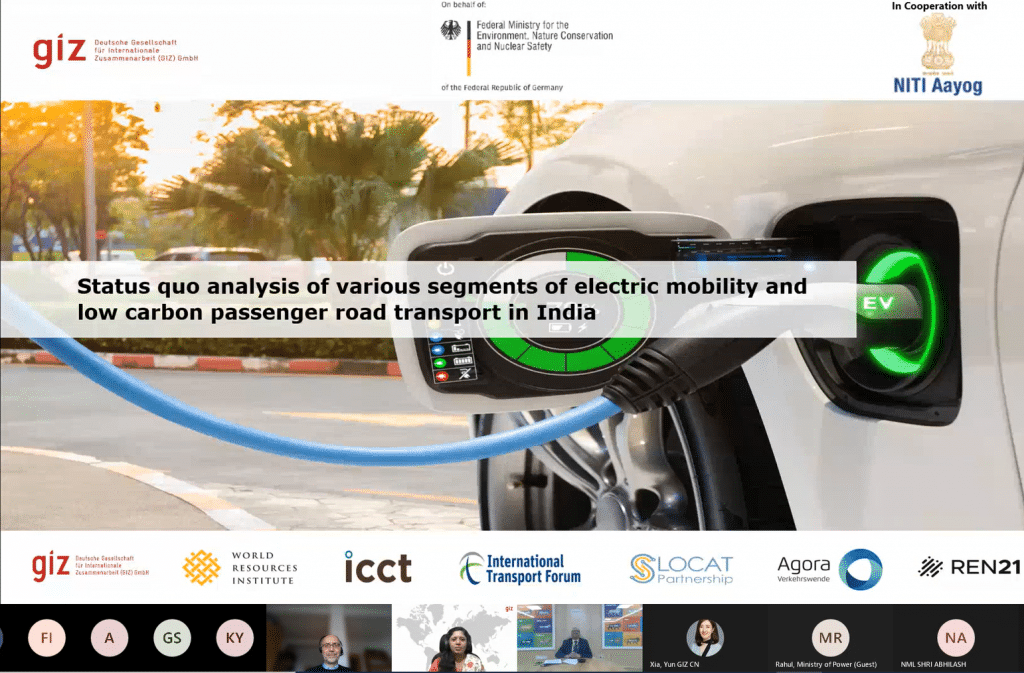 The study, which was conducted under the regional technical assistance programme NDC-TIA, explores the overall status of Low-Carbon Road Transport in India. It includes information on

• Achievements
• Supporting policies and gaps
• Government schemes
• Incentives
• Regulatory mechanisms
• Implementation challenges
• Financial interventions
• Business models
• Research advancements
• Other key challenges, and a way forward.

Special focus was given to the electric mobility sector for fulfilling this objective. It also distinguishes the present clean-mobility landscape, critical challenges, emergent technology research advancement that are on the way of LCRT/ E-mobility systems electrification.
In India, NITI Aayog is providing policy support to all the line ministries so that a full-fledged eco system for EV could be created at the earliest.

Mr. Sudhendu Jyoti Sinha, Advisor at NITI Aayog, the policy Think Tank of the Government of India, during the e-launch

With the call for a holistic approach to the transformation of the transport sector in mind, Dr Winfried Damm also welcomed India's positive trajectory towards electrification: "Obviously, the higher the share of renewable energies in the electricity mix, the bigger the benefits from electric mobility, and I am glad that India is really pushing that path".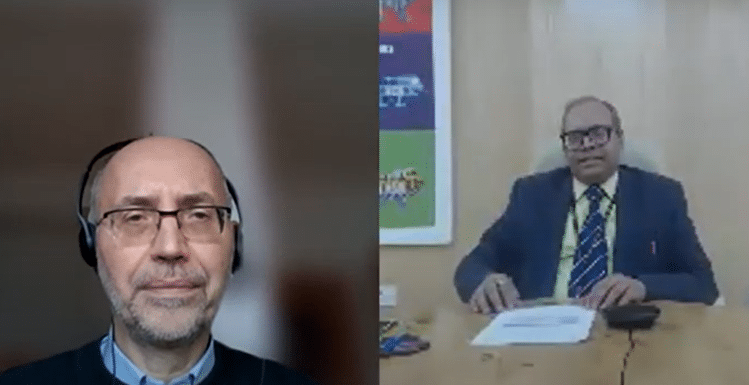 The findings from this report could enable policymakers, regulators, services, business models, and the Government of India to assess the need of actions, reform, and amendments required to increase the market uptake of LCRT/E-mobility in India. As Mr. Sudhendu Jyoti Sinha put it: "EV is going to be a game changer".

The recording of the event can be accessed here.

A short summary of the study can be downloaded here and the full report can be downloaded here.
---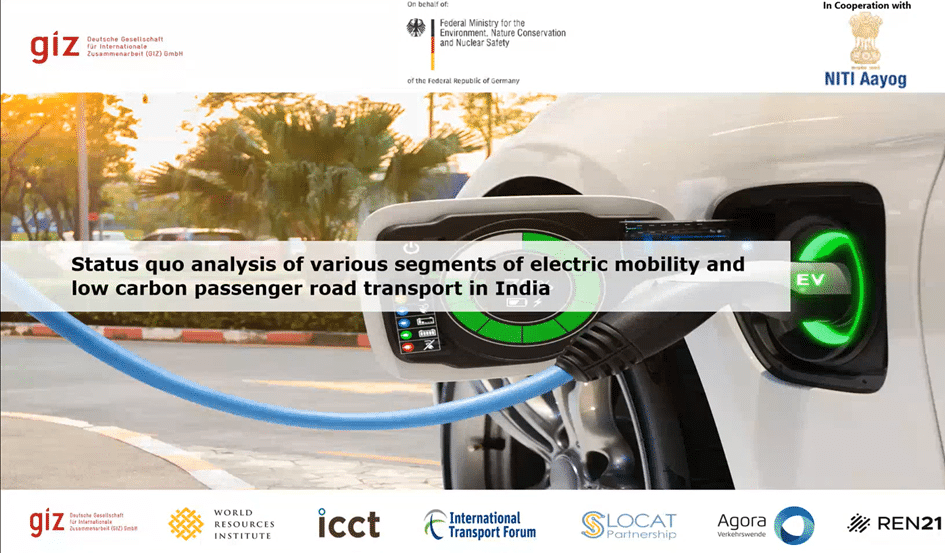 ---
Author(s)