Women on the Move – Connect & Chat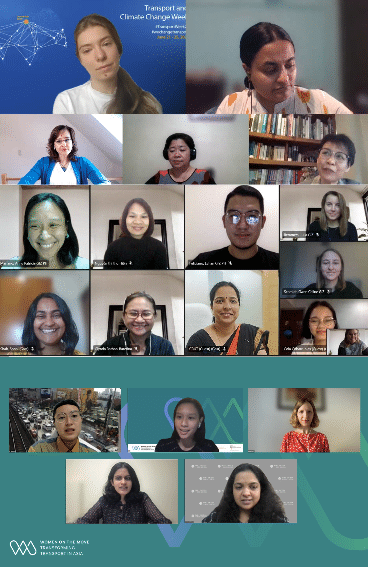 Gender visibility means discussions, conversations, like the network offers, webinars, involving members and making them talk to us and share their experiences.

Dr. Sheilah Gaabucyan-Napalang (Assistant Secretary for Planning and Project Development, Department of Transportation, Government of the Philippines)
The Connect & Chat Series
Active exchange among members is particularly important for a network. For this reason, the Women on the Move Network launched the Connect & Chat Meeting series at the beginning of 2022. The series of one-hour meetings will take place every second or third Wednesday of the month. The sessions will include short inputs from inspiring women in the field and an open discussion with the audience.
---
Chat 4: Gender Inclusiveness in Transport Planning
By Mikaylah Cruz
When we're planning for transport, people experience transport differently… It is important that we understand this unique lived experience.

Dr. Derlie Mateo-Babiano, Convenor of Women in Transport Leadership
When thinking of transport infrastructure, people usually have this normate template of a 6-foot tall, white able-bodied male, which leaves a fatal impact on marginalized sectors of society such as women and the disabled. On 15 June 2022, we invited Dr. Derlie Mateo-Babiano, who is a convenor for the Women in Transport Leadership network as well as Assistant Dean (Diversity and Inclusion) and Associate Professor in Urban Planning for the Melbourne School of Design, to talk about gender equality in the transport sector. She discussed the importance of inclusive planning in cities and communities as this would benefit not only women, but society as a whole. There was a Q&A section in which other network members shared their thoughts, comments, and questions, the full session is available to be watched here.  
Dr. Derlie talked about how each person experiences transport differently and that transport is a unique lived experience which transport planners need to understand to incorporate into their planning. She also noted that transport is not homogenous at all, because it is not only about the riding environment, but also includes the walking and waiting environment. It is important that we continue to work towards a more inclusive environment especially in the transport sector, but this cannot be done without collective voices to advocate for change such as networks, inclusive cities, and communities. 
Her ambitious work shows that taking into consideration the diverse needs of every single person in turn can support a more inclusive, sustainable future. She left everyone with the question: "What do you think is one thing that you could do in your own city/community to support inclusive planning and design, and help shape more inclusive and resilient communities for women and girls?"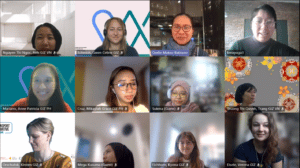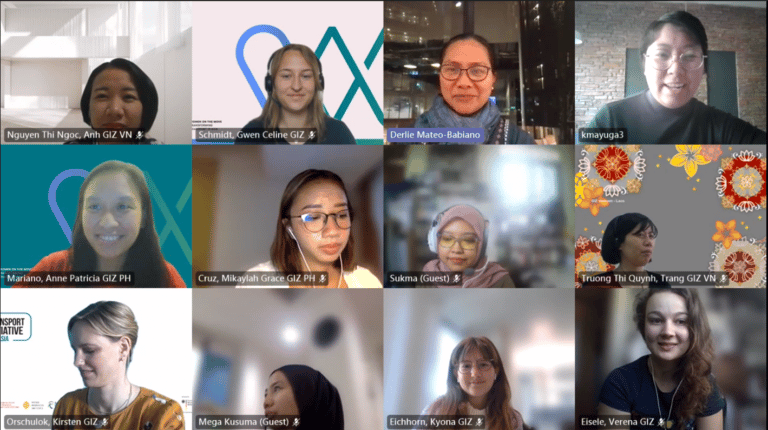 ---
Chat 3: Active Transport Planning and Advocacy
By Mikaylah Cruz and Gwen Schmidt
Seeing the freedom of cycling, that it can bring you anywhere, is really empowering, not just for women, for everyone! But for women especially, the number one concern will always be safety. So, for that freedom to be extended we need that kind of safety and infrastructure.

Keisha Mayuga, Urban Planner at the World Bank
Due to the pandemic, people were given limited options for transportation. One of these included cycling, which in many regions is seen to be a quite 'dangerous' activity for a woman. On April 6, 2022, we invited Ms. Keisha Mayuga to our third Connect & Chat session, to discuss cycling and its value especially for women. She shared her experience on advocacy for active transport and promoting bike lanes as well as how to garner attention from those capable of making that advocacy happen, such as local communities and governments. Keisha helped set up bike lanes in the Philippines, starting from citizen-led pop-up bike lanes which then turned into permanent ones. Cycling became more than just a sport and people in the Philippines, especially women, started to see its value and the freedom it can provide.
In the open discussion with the attendees of the session, it was discussed how participation in active transportation can change the lives of women, but also which aspects are of highest concern for them. Safety and the right infrastructure to provide that security to feel confident enough to walk and cycle are the key factors determining the participation of women in active transport. She also stressed that if anyone wanted to help in this advocacy, it is important to build a community or network in which women can support each other, because jointly it is more attainable to make a change. Moreover, having champions in the local government and businesses to support the initiatve plays an important role in implementing these projects.
Her ambitious work with the government shows that anyone determined to make a change can pave their way through advocacy and that women truly have to work together if they want to attain positive change when it comes to their daily commute.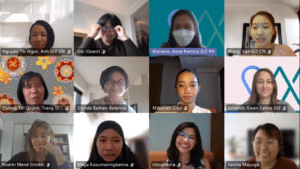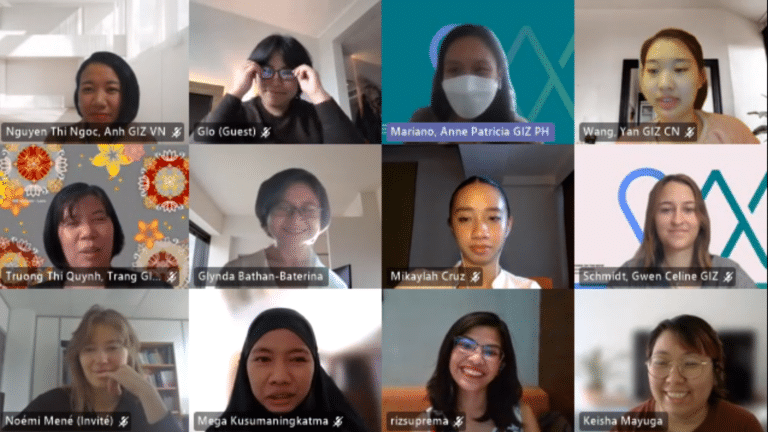 ---
Chat 2: Pursuing a career in the transport sector
By Hanna Röttinger
A team with employees from diverse educational backgrounds provides us with essential knowledge for a successful implementation of our transport projects.

Mega Kusumaningkatma, Research consultant at the ICCT
In order to achieve gender equality in transport, we need more women employed in the sector. On 9 March 2022, we discussed with Ms. Mega Kusumaningkatma the question of how to engage more women in transport and some opportunities this career path offers. As a woman with an academic background in economics rather than in programs typically associated with transport such as engineering, she herself experienced difficulties starting in the sector. This was a concern she overcame with the help of a mentor who provided strong support and encouragement.
With her experiences as a young professional in transport, she now wants to inspire more women to join this field. The transport sector is so diverse and therefore the workforce needs to be too. We must work with people from various backgrounds–including economics, engineering, linguistics, materials chemistry, political science–to understand how we can better deliver a transport system that is socially, environmentally, and economically sustainable for everybody.
Her ambitious work shows that it is a viable option for women to join the transport sector and become part of the transformation towards a more sustainable transport systems.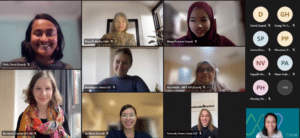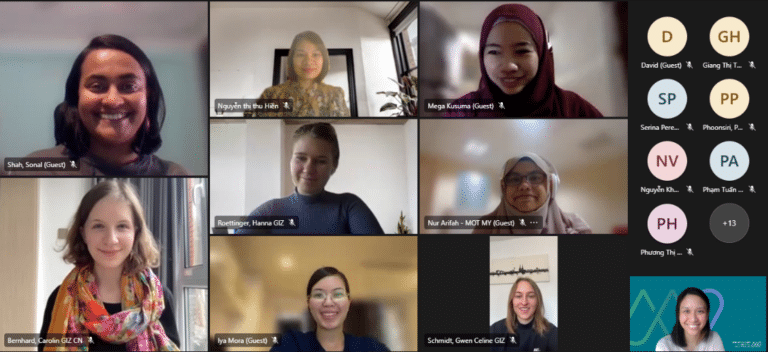 ---
Chat 1: Sharing experience from gender-sensitive public transport reforms
By Hanna Röttinger and Evhan Feliciano
Including female workforce is a process we must start now. We learn along the way, accept hiccups, and share our lessons learned with each other

Ms. Dipti Mahapatro (General Manager (P&A) Capital Region Urban Transport (CRUT)) 
Our first meeting on 31 January 2022 focused on the experience from gender-sensitive public transport reforms. For the discussion Ms. Dipti Mahapatro (General Manager for Personnel and Administration at the Capital Region Urban Transport (CRUT)) shared her experience with developing a public bus system with the goal to provide safe and accessible transport services for all citizens in the region of Bhubaneswar, India. During the implementation of the project she faced numerous hurdles, especially regarding safety issues for women working in public transport. They knew that to employ females, it is essential to gain their trust and include safety measures. With making safety for employees their highest priority, the organization set up cameras, proper lighting to avoid dark spaces and individual trainings, strengthening the confidence of their female staff. Due to her ambition of making women (and all members of the LGBTQIA+ community) feel safe, now more than 40% of CRUT employees are non-male. By offering them employment, women have the chance to receive their own income and become financially more independent.
Her ambitious work with the government is a great example on how important it is that women have a seat at the decision table to build a gender-inclusive infrastructure.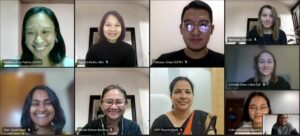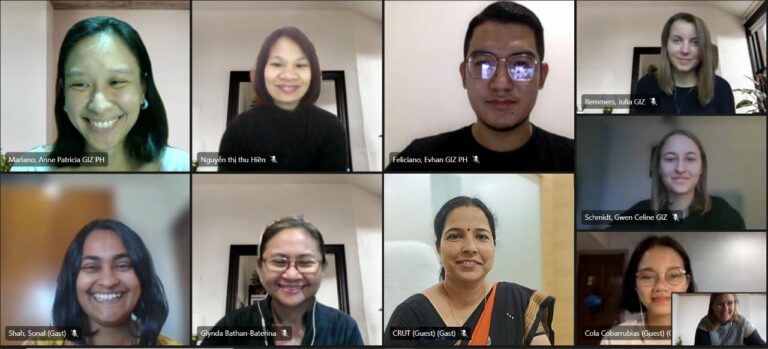 ---
Find out more about the network and its ambition to transform transport in Asia: Promoting gender equality in Asia – Changing Transport (changing-transport.org)
Become a Network member by joining the LinkedIn Group: Women on the Move: Transforming Transport in Asia | Groups | LinkedIn