Together, we change transport: BMWK hosts partners from Viet Nam and India 
Discussing the decarbonisation of transport with the Federal Ministry for Economic Affairs and Climate Action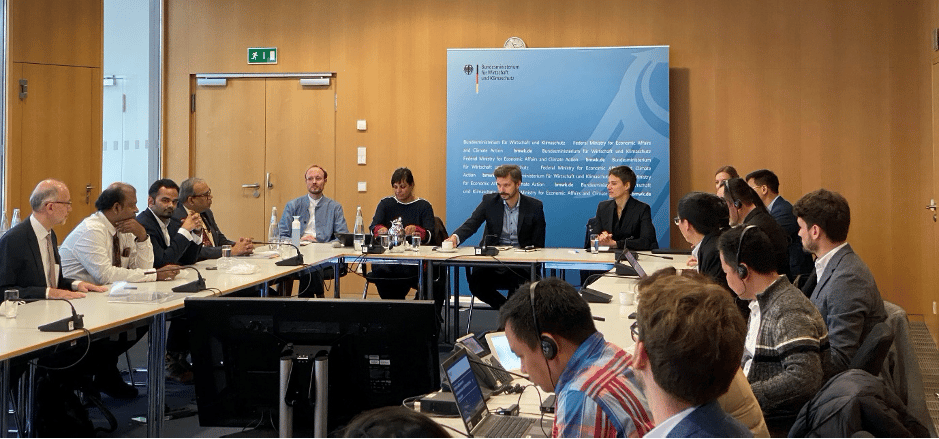 Transforming transport is key to achieving net zero emissions goals and limiting global warming to 1.5°C. To this end, the IKI currently supports 20 projects in the sector. What is crucial, moreover, is that action be undertaken by all countries in a joint effort.
In September, as part of a study tour across Germany and the Netherlands, two delegations from the Ministry of Transport of Viet Nam (MOT) and from the National Institution for Transforming India (NITI Aayog) were welcomed by the Federal Ministry for Economic Affairs and Climate Action (BMWK) in Berlin. In this context, Dr Behrens, Division Director of the International Climate Initiative (IKI), and Mr. Alexander Franke, Policy Advisor in the Climate Action and Transport Division of BMWK, exchanged with the delegations.
Joint action and support for the mobility transition
In his opening address, Dr Behrens recognised the significance of the NDC-Transport Initiative for Asia (NDC-TIA) project, as it supports two IKI priority countries, Viet Nam and India. He concluded with acknowledgements of the commitments made by the Prime Ministers of Viet Nam and India to achieve net-zero emissions by 2050 and 2070, respectively.
The meeting not only highlighted the countries' respective progress, strategies and decarbonisation goals, but also placed the e-mobility transition and the need for collective action in the spotlight.
India's decarbonisation development and priorities
Mr Sudhendu Jyoti Sinha, of NITI Aayog, placed particular emphasis on the significance of green freight in India: "When talking about decarbonising transport, we need to pay a lot of attention to tackling the emissions from heavy duty transport." Mr Sinha further pointed out that "7% of total emissions worldwide come from India and 14% of those emissions come from transport. From the transport emissions, 80% originate from road transport, of which 40% are emitted by heavy-duty vehicles. This shows that approximately 0.8% of the worldwide carbon footprint comes from Indian heavy-duty transport, which is very significant."
India's progress in the deployment of electric vehicles has hence been noteworthy. This has until now included 5,450 e-buses and a series of upcoming tenders under the National Electric Bus Programme, which plans to deploy 50,000 e-buses in upcoming years. At the same time, Mr Sinha stressed the importance of attracting more e-bus manufacturers to India to increase competition and manufacturing capacity.
Mr Siddarth Sinha, Public Policy Consultant and OSD to CEO of NITI Aayog, further highlighted the current policy priorities of India's climate commitment. Alongside procuring green finance, these include the National Mission on Circular Economy, promoting sustainable lifestyle through the global Lifestyle for Environment (LiFE) movement which is a core part of India's updated NDC and lastly, pushing for clean, shared and connected mobility through the National Mission on Transformative Mobility.
Cooperation towards Viet Nam's net zero commitment
In turn, Mr Vu Hai Luu (MOT) presented on the progress Viet Nam is making towards the decarbonisation of transport: "Viet Nam's commitment to decarbonisation was signified by the Prime Minister's commitment at COP26 in Glasgow, to reach net-zero by 2050." Since then, Viet Nam's Ministry of Transport has tabled an Action Plan for "Green Energy Transition" in the transport sector outlining interim targets and necessary actions to achieve net zero emission in the transport sector by 2050. Mr Luu expressed his gratitude for the cooperation and his hope for continued productive collaborations in the future: "We hope to continue to receive the support and companionship of the IKI in the development and implementation of activities to reduce greenhouse gas emissions to net zero in Vietnam's transportation industry by 2050."
Based on these inputs, the parties discussed further areas in which cooperation would be beneficial in the future, placing special emphasis on green finance and e-mobility roadmaps. Dr Behrens also expressed that it is vital to work on sector coupling, as there will be an enormous demand for renewable energy to fuel the decarbonised transport systems of the future.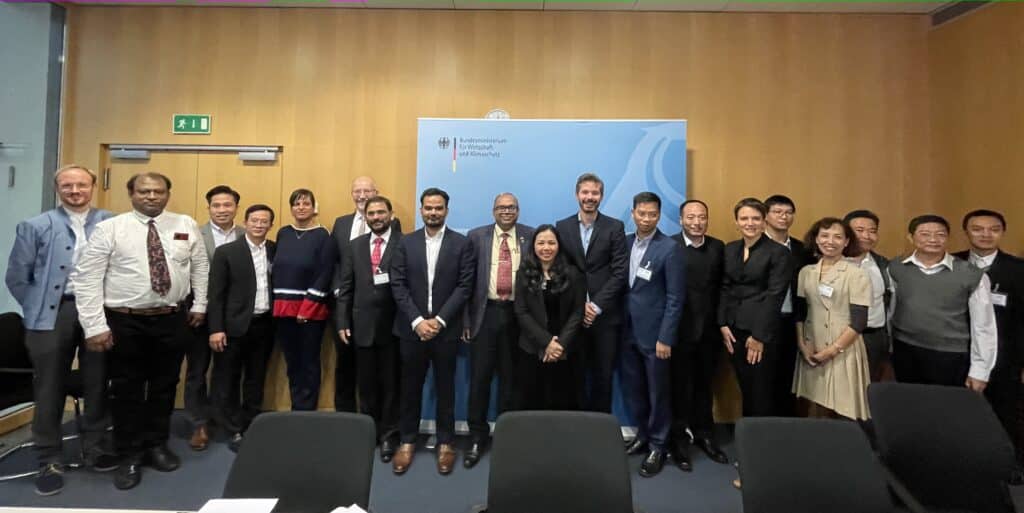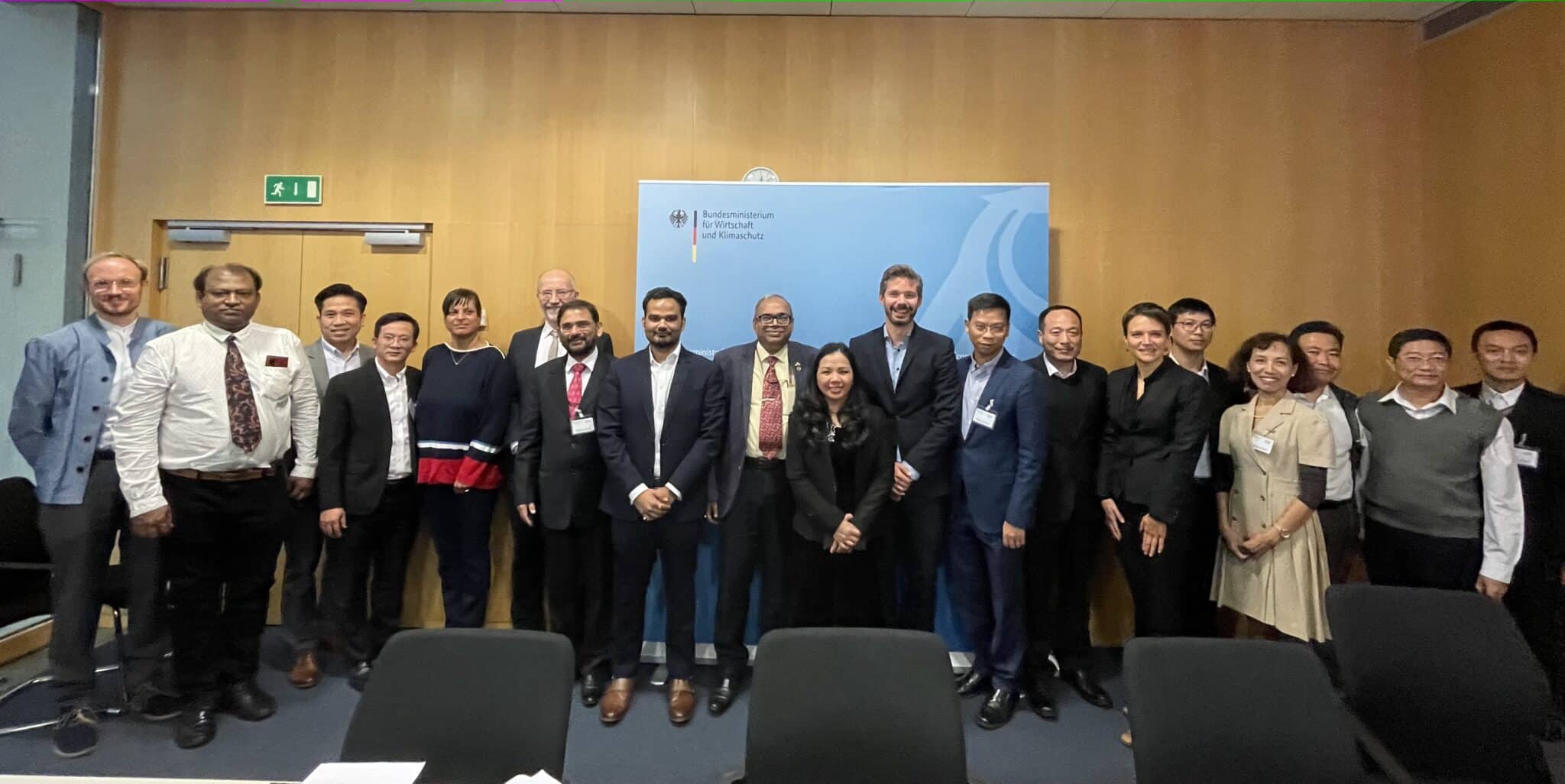 ---
Commissioned by the International Climate Initiative (IKI) of the BMWK, the NDC – Transport Initiative for Asia (NDC-TIA) is a joint programme of seven organisations and three partner countries, India, Viet Nam, and China, working to decarbonise mobility.