"I wait for it. I don't ride the old Jeepneys." – Modernizing the Jeepney Sector
The TRANSfer Project supports the Philippines in Transforming the Public Transport System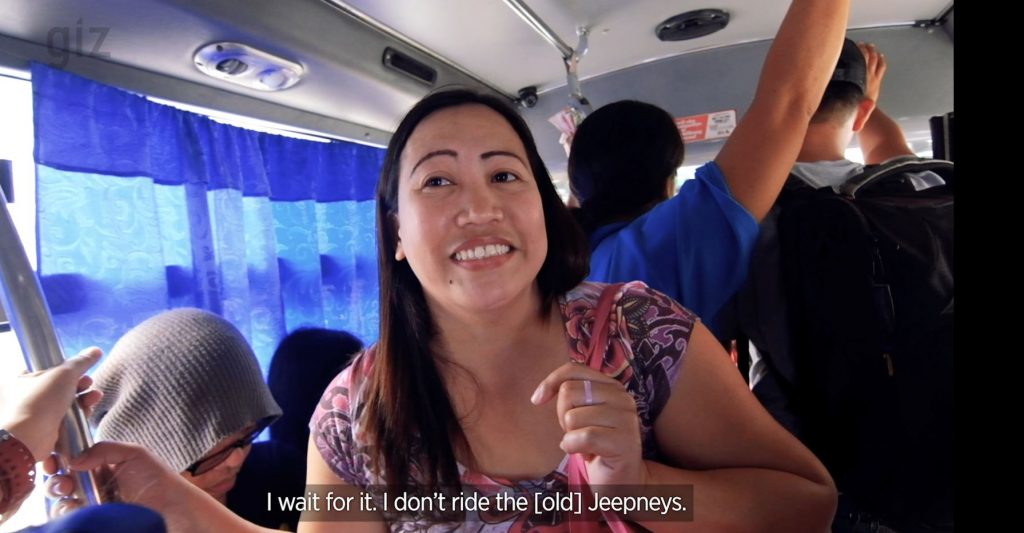 Maylin Tuano stopped riding old Jeepneys, the most dominant form of public transport, and started to wait for the new buses. That Maylin is now able to enjoy more comfortable busses which also stop where she takes another ride, so that she does not have to walk far anymore, is one of the results of the Public Utility Vehicle Modernization Programme by the Philippine Government, supported by the GIZ TRANSfer Project (funded by the German Federal Ministry for the Environment).
In the Philippines, Jeepneys (more than 160,000 nationwide) are accounting for around 40% of all motorised person trips in the Philippines, or estimated 40 million person trips/day. The Jeepney is also considered by many Filipinos as a cultural icon, and modernisation of this sector has been an uphill climb. This is now changing.
The TRANSfer project's objective is to increase the efforts of developing countries and emerging economies for climate-friendly transport with international support. In the Philippines, the TRANSfer Project acts as a mitigation action preparation facility with the aim to save emissions up to 39% from the Jeepney sector. With this, the project specifically supported the implementation of the Nationally Determined Contributions (NDC) of the Paris Agreement.
"The Jeepney was invented at the end of World War II. Until now, there has never been a serious, comprehensive mechanism to address and implement a fundamental paradigm shift."
says Atty. Martin Delgra III, Chairman of the Land Transportation Franchising and Regulatory Board
For this, the TRANSfer project in the Philippines is working together with the Philippine government through the Department of Transportation's (DOTr) together with the Land Transportation Franchising and Regulatory Board (LTFRB). The programme is called "Public Utility Vehicle Modernization Programme" and was launched in 2017. The Programme has 10 components, covering aspects such as the modernization of the fleet and the operations, a national financing support mechanism, and the consolidation and professionalization of the market players. Modernized jeepney fleets are already being rolled out throughout the country and with it a complete reform of the planning, delivery, and governance of bus and jeepney services will follow.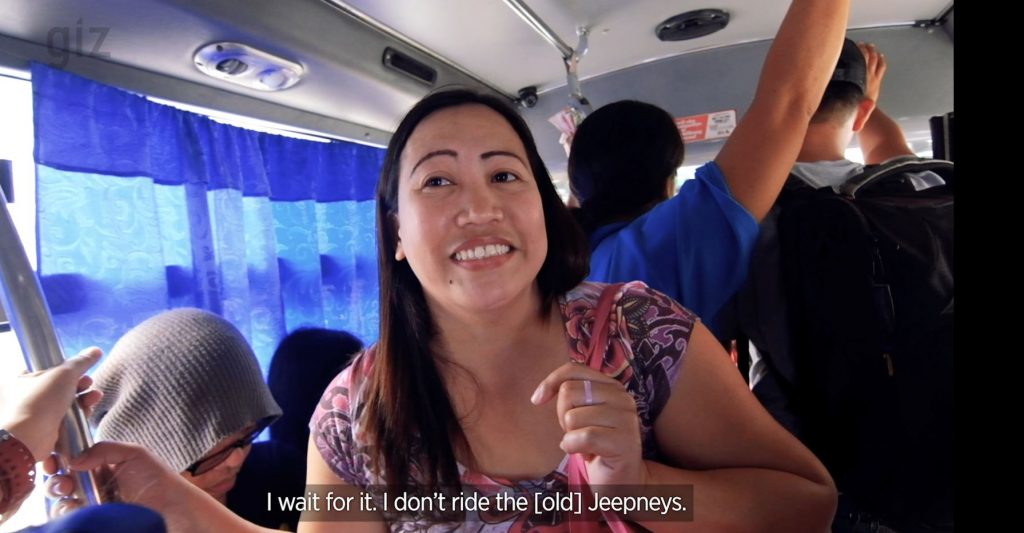 ---
Author(s)