The Second UN Global Sustainable Transport Conference in Beijing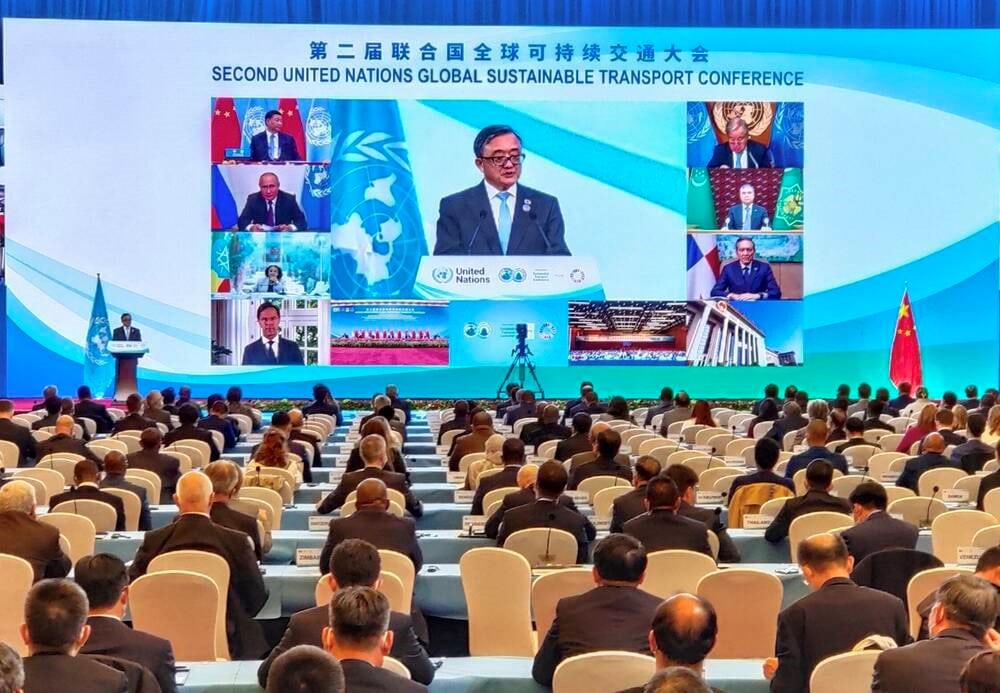 Following up on the first Global Sustainable Transport Conference held in 2016 in Ashgabat, the Second UN Global Sustainable Transport Conference took place from 14-16 October 2021 in Beijing.
The focus of the conference laid on the opportunities, challenges and solutions towards achieving sustainable transport worldwide. Representatives from 171 countries attended the conference online and offline to discuss how to align transport with the 2030 Agenda for Sustainable Development and the Paris Agreement.
As transport is responsible for approx. a quarter of direct CO2 emissions from fossil fuel combustion and a sixth of total emissions, UN Secretary-General Antonio Guterres called on countries across the world to join forces to build more sustainable transport systems and accelerate the decarbonisation process of the entire transport industry:
"All stakeholders have a role to play […] We must decarbonise all means of transport, in order to get to net-zero emissions by 2050 globally".

Antonio Guterres, UN Secretary-General
In China, transport accounts for about 10 per cent of the country's total CO2 emissions. It is recognised as a key sector to achieve the recently set targets of 2030 CO2 emission peaking and 2060 carbon neutrality (see figure 1). In his opening speech on October 14, Chinese President Xi Jinping called for more ambitions to promote green and low carbon travel, new energy, green infrastructure, intelligent transport and international cooperation to make transport more environment and climate-friendly and foster global connectivity. Mr. Xi also announced that:
China will set up a Global Innovation and Knowledge Center for Sustainable Transport, as a contribution to global transport development

Mr. Xi, Chinese President
which is committed to knowledge-sharing and capacity building in developing countries on sustainable transport.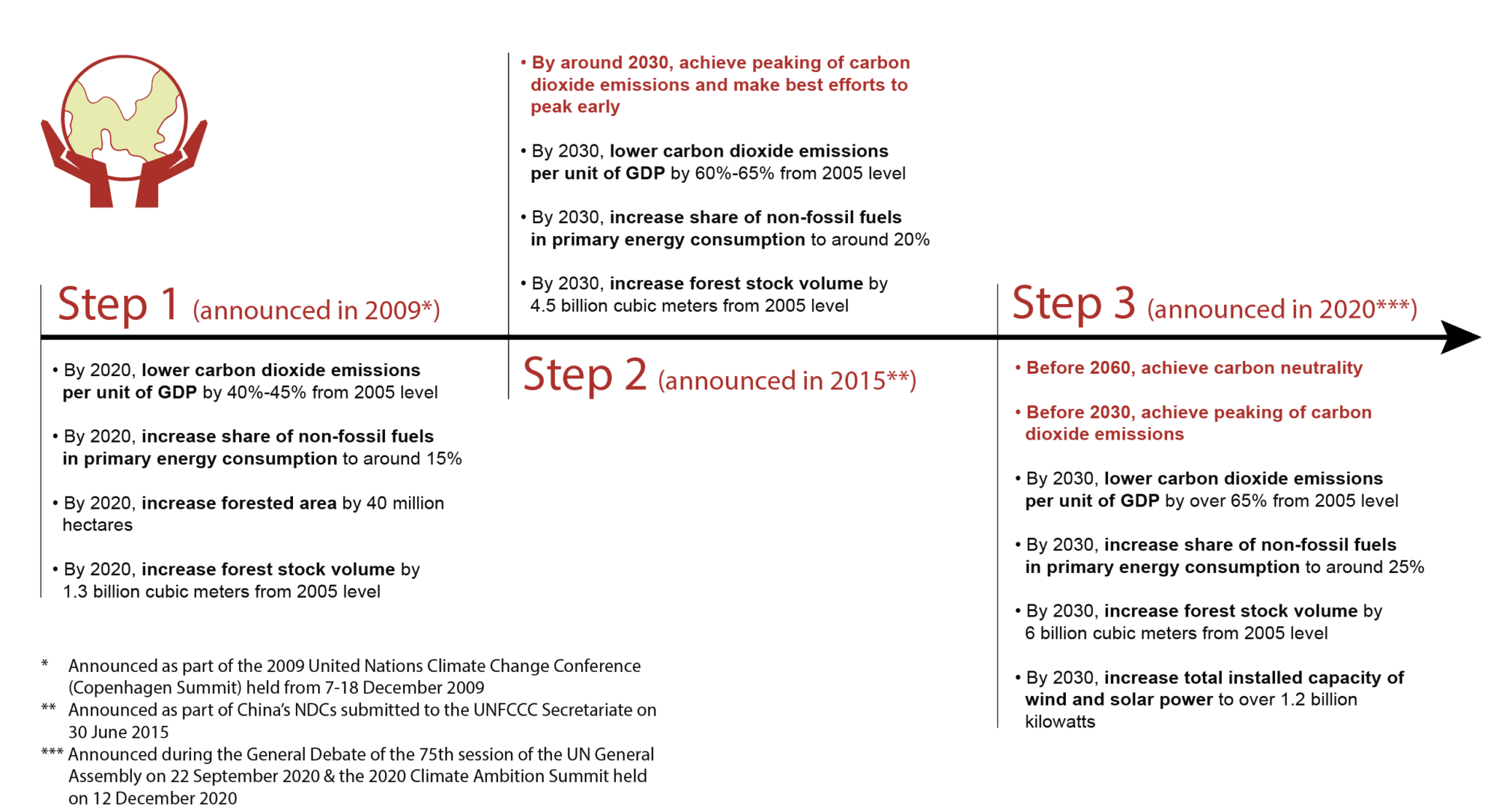 Liu Zhenmin, undersecretary-general of the UN Department of Economic and Social Affairs, highlighted that:
Efforts to accelerate the sustainable transformation of the transport sector are essential to reduce climate-harming emissions and improve the lives and livelihoods of people everywhere.

Liu Zhenmin, Undersecretary-General of the UN Department of Economic and Social Affairs
An important outcome of the conference is the "Beijing Statement of the
Second United Nations Global Sustainable Transport Conference". The statement underpins the importance of transport for achieving the global climate and sustainable development goals and calls for more and enhanced international cooperation (bilateral, multilateral, and multi-stakeholder partnerships and initiatives), as well as capacity-building and knowledge exchange among countries to advance sustainable transport technology and innovation and learn from good practices.
In light of the conference, the Sino-German Cooperation on Low Carbon Transport (CLCT) project, which is commissioned by the German Federal Ministry for the Environment, Nature Conservation and Nuclear Safety (BMU) and implemented by Deutsche Gesellschaft für Internationale Zusammenarbeit (GIZ) GmbH, was highlighted by the Ministry of Transport of the People's Republic of China (MoT) as an important element of the international cooperation supporting the low carbon development of China's transport sector.
Further information on CLCT project in China can be found here.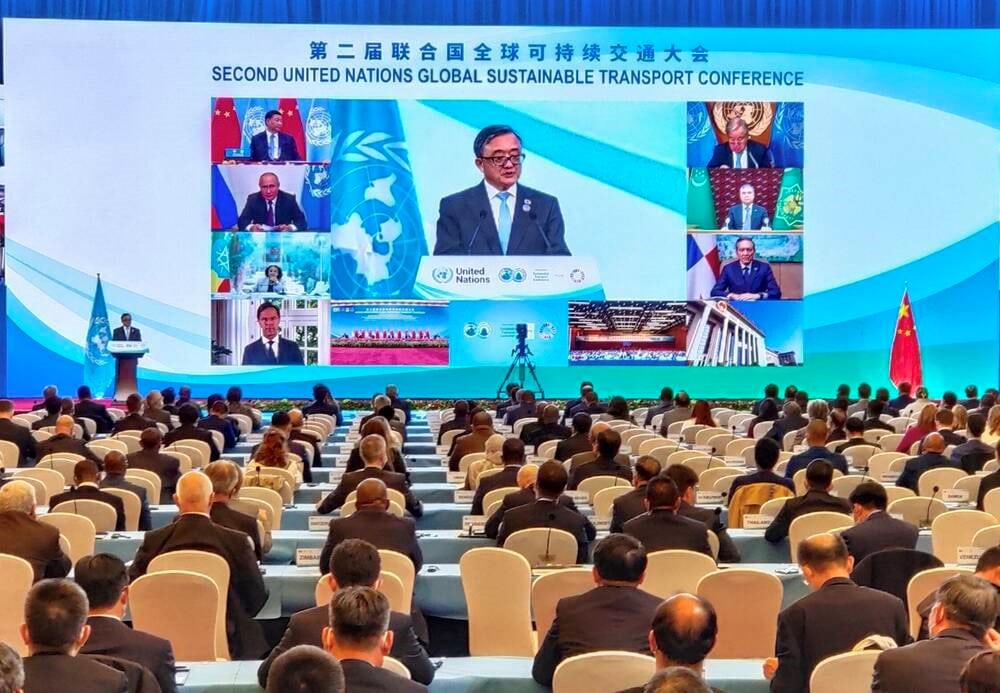 © United Nations
---
Author(s)