The Role of NUMPs in Promoting Electric Mobility in Uruguay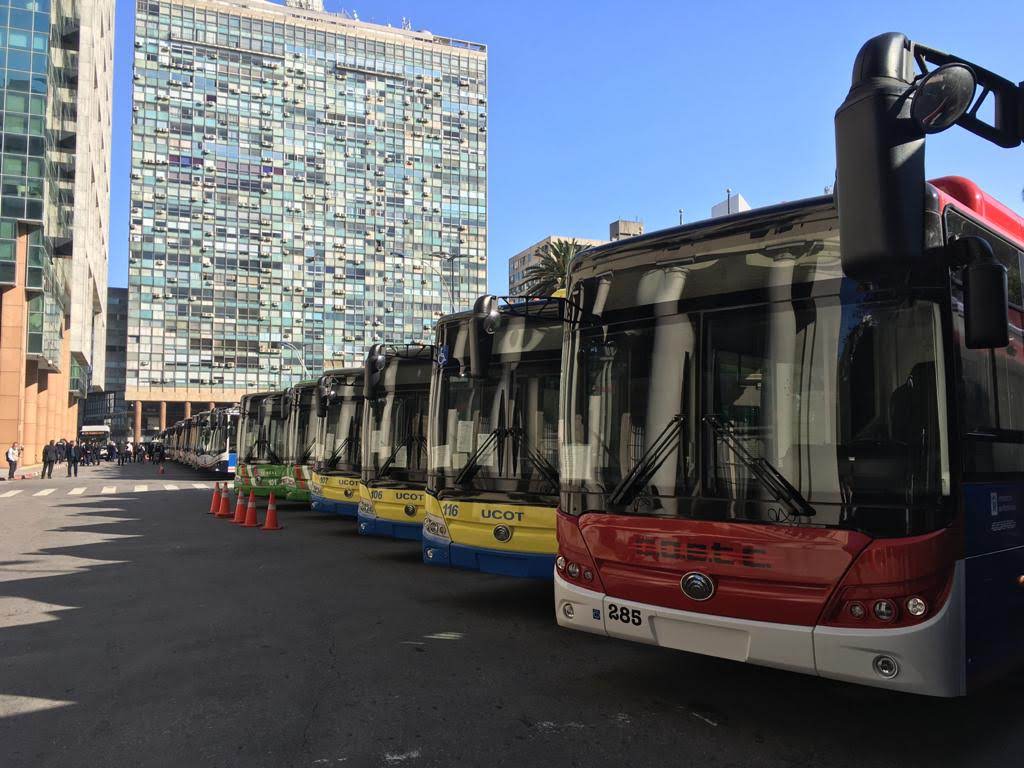 Due to urban growth of recent decades, governments of all regions have pointed out the relevance of generating measures in urban mobility for the sustainable development of our cities. The transport sector's emissions are the fastest growing source of emissions around the world and Latin America is no exception.
In 2019, the transport sector was responsible for 15% of total GHG emissions in the region. Around 80% of the continent's population lives in urban areas. This highlights the need to transform mobility through the decarbonization of transport. Electric mobility is one of the opportunities to achieve this.
That is why Uruguay incorporates this vision in the development of its National Urban Mobility Policy (NUMP), which is prepared within the framework of the EUROCLIMA+ programme and the implementation of GIZ.
The electrification of transportation is one of the potentials that we see in the country to contribute to the mitigation of climate change. In the case of Uruguay, 98% of its electricity matrix is renewable. It is the first country that implemented an electric route in Latin America. It also has a robust framework of public policy related with sustainable mobility, such as environmental, energy and land use related laws, strategies and policies.
Since 2018, we support the country in the development of a NUMP that aims to include all these legal frameworks and national regulations that guide and promote the development of sustainable mobility in Uruguayan cities. E-mobility is included as part of these actions.
"We didn't start now with this urban mobility policy. We really started in 2010 with the Energy Policy approved by all the political sector. In 2017 we approved the National Climate Change Policy to promote low carbon economy. This framework is with territorial, planning and sustainable development parameters. Environment, energy and territory sectors complement and work in the sustainable urban mobility policy."

Antonella Tambasco, Advisor at the Ministry of Energy, Industry and Mining of Uruguay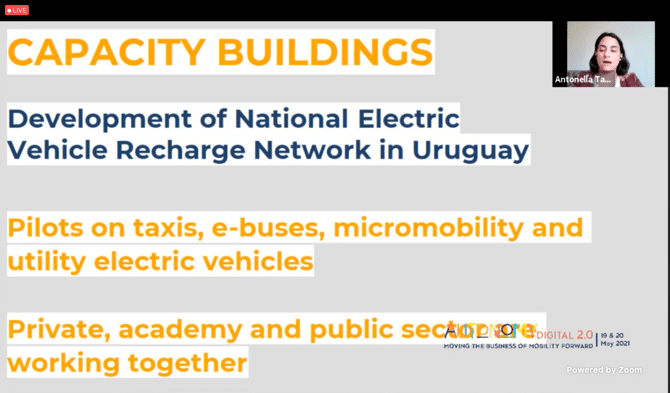 Participation of Antonella Tambasco in the session "National Government's role in providing an enabling framework for the promotion of e-mobility" at Autonomy Paris event.
NUMPs are strategic, action-oriented frameworks for urban mobility, developed by national governments, enacted to enhance the capacity of cities to plan, finance and implement projects and measures designed to fulfil the mobility needs of people and businesses in cities and their surroundings in a sustainable manner.
These instruments have the potential to transform mobility and support countries' climate commitments. They also provide a framework of locally appropriate public policies to develop sustainable electric mobility.
This helps us to solve some of the most common obstacles for e-mobility: the lack of regulatory frameworks that integrate electric mobility within a common and integrated long-term vision of sustainable mobility, lack of methodology and technical knowledge at the local level, as well as financial and market obstacles.
The EUROCLIMA+ project National Program for the Promotion of Electric Mobility also includes implementation tools and regulatory instruments, as a technical guide for the planning of electric urban mobility and financial mechanisms for electromobility.
"It is structured with tangible components, tools to be able to apply that policy. The aim is to not only have a document prepared by the national government but to also count with tools to implement locally, such as the planning guides and the guide on electromobility issues for different uses."

Antonella Tambasco, Advisor at the Ministry of Energy, Industry and Mining of Uruguay
Having a comprehensive and consistent policy is vital to successfully promoting e-mobility. For this reason, we integrate the country's favourable conditions to make electric mobility one of the lines of work of the National Urban Mobility Policy of Uruguay. With this instrument, we support the country to build a 2050 vision from a paradigm in sustainable mobility, with a goal of net zero transport and a mobility centred on people.
The creation of this national framework allows Uruguay to generate solutions on a city scale and from a comprehensive local, national and multi-stakeholder vision. In this way, electromobility will be one of the pillars for a broader transformation towards sustainable mobility from a social, economic and environmental point of view.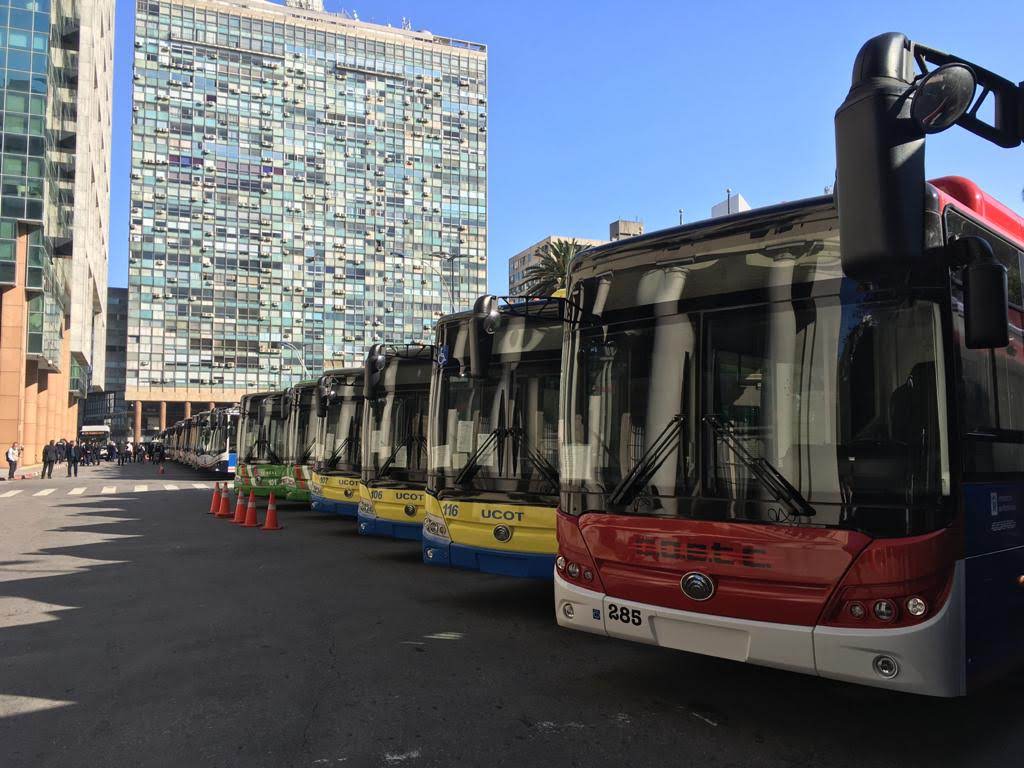 © Ministry of Energy, Industry and Mining of Uruguay
---
Author(s)