Sustainable Urban Mobility Indicators Project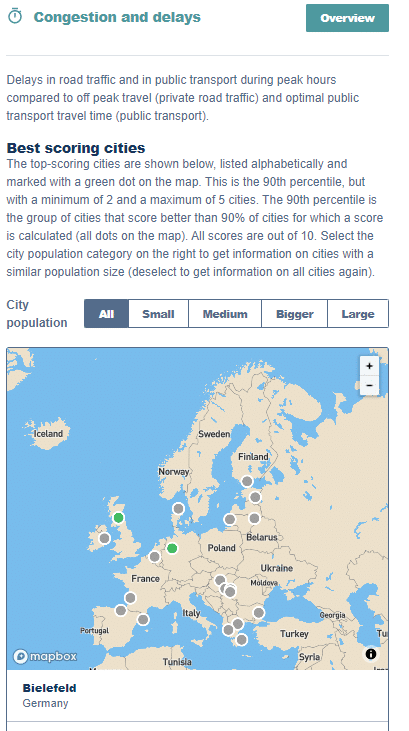 The European Sustainable Urban Mobility Indicators Project (SUMI) developed a tool that assists cities with performing a standardized evaluation of the sustainability of their transport system.
The tool consists of 20 spreadsheets, each of them covering one specific urban mobility indicator. Example indicators are about the Affordability of public transport, Transport fatalities, Greenhouse gas emissions from the transport sector, Accessibility for mobility-impaired groups, Noise hindrance, Quality of public spaces and others. The indicator set was designed to be applicable to a broad range of urban contexts, just like its predecessor, an indicator set of the World Business Council for Sustainable Development. SUMI developed this indicator set further with a specific view on practicability and data availability.
The SUMI tool helps authorities to quantitatively capture the impacts of various mobility measures or policies and to track the sustainability of its mobility system over time. SUMI aims to foster a longer-term commitment to monitoring and improving the sustainability of transport systems. Both the tool and technical information for calculating each indicator is publicly available and can be used for planning activities of the SUMP process.
Name of the Tool: Sustainable Urban Mobility Indicators (SUMI)
Author: European Commission
Language: English
Click here to access the tool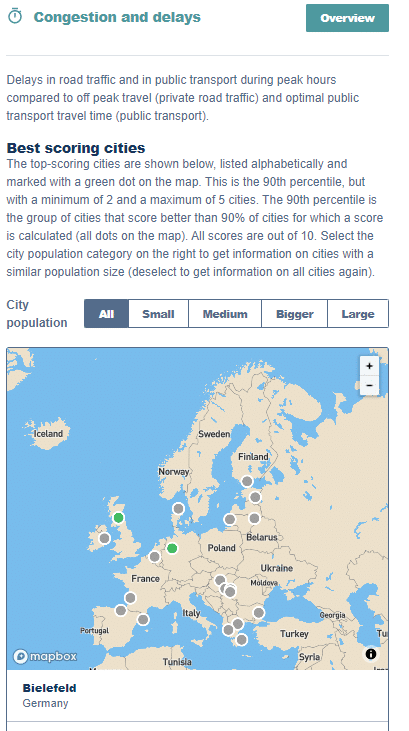 ---
Author(s)