Strengthening Urban Connectivity through 'Buy the Service Program' in Indonesia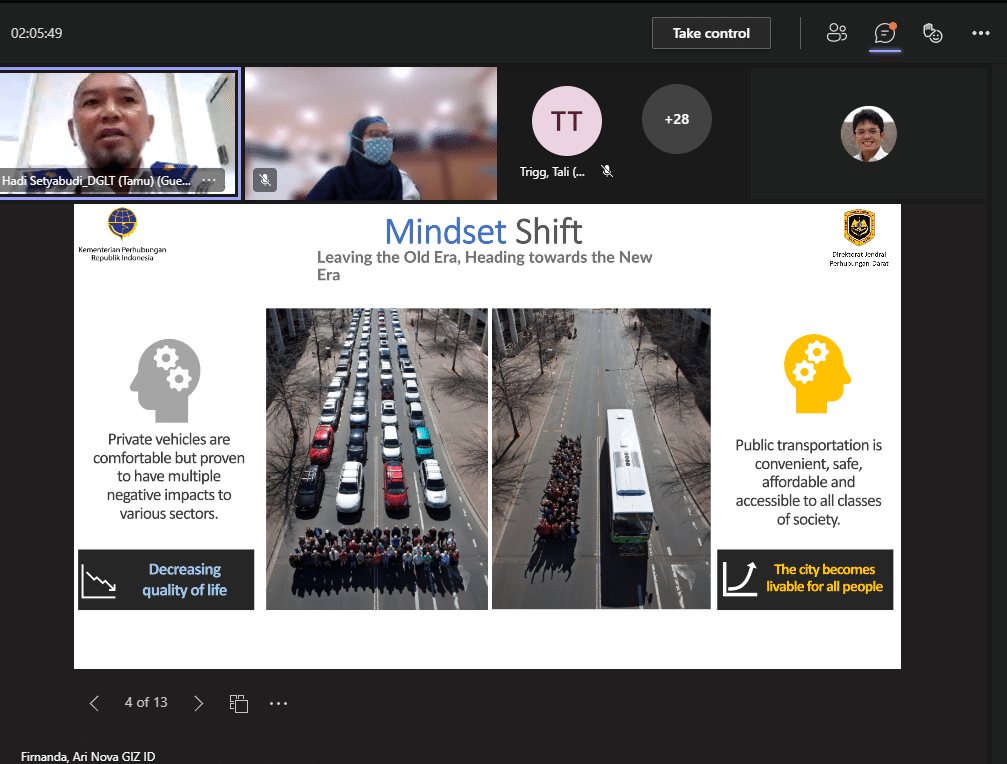 The potential for population and urbanisation in accelerating the economic growth is constrained by traffic congestion. The increase in motor vehicle ownership along with the increase of population and urbanization rate where 70% of the Indonesian population will live in urban areas by 2045 poses a significant challenge for the transport sector in Indonesian cities. Dependency to private vehicles is proven to have multiple negative impacts to various sectors and is decreasing the overall quality of life.
The Government of Indonesia through the Ministry of Transportation (MoT) is accelerating the shift towards public transport that is convenient, safe, affordable and accessible to all classes of society. Therefore, through the implementation of the Buy the Service (BTS) program which is also known as 'Teman Bus', MoT promotes and supports the implementation of reliable public transport services in selected pilot cities across Indonesia.
Urban Mass Transport is considered as a public good in Indonesia, so the Government is the bearer of the risk in providing these services. The BTS program is implemented by 'purchasing services' (for now with a 100% subsidy) from operators with an agreed service level/minimum service standard.
Due to the urgency of improving public transport in Indonesia, the BTS Program prioritizes regular bus services with high service standards. In collaboration with the Regional Government, the supporting infrastructure is provided including bus stops, bus stations, etc. More than 50% of 'Teman Bus' passengers are women. The bus service provides comfort and safety for women and children to actively participate in the society. For example, there were 23,000 – 30,000 daily passengers of 'Teman Bus' between July – August 2021, with many passengers being economically and socially vulnerable.
The Head of Mass Transportation of the Directorate of Road Transportation of the Ministry of Transportation Indonesia, Mr. Hadi Setyabudi, presented the approach and experience from the BTS program pilot implementation in Indonesian cities during the Peer Network Transport and Climate Change Asia session on National Urban Mobility Plans on 26 August 2021. His presentation emphasized the importance of reliable public transport services that are accessible to all people including those that are the most vulnerable. And that the provision of these services is the responsibility of the national and sub-national governments as a part of public services. The session was attended by the peer network members from 11 countries in Asia.
These projects are commissioned by the German Federal Ministry for the Environment, Nature Conservation, and Nuclear Safety (BMU) and Department for Business, Energy and Industrial Strategy of the United Kingdom (BEIS) through the NAMA Facility and the State Secretariat for Economic Affairs of Switzerland (SECO).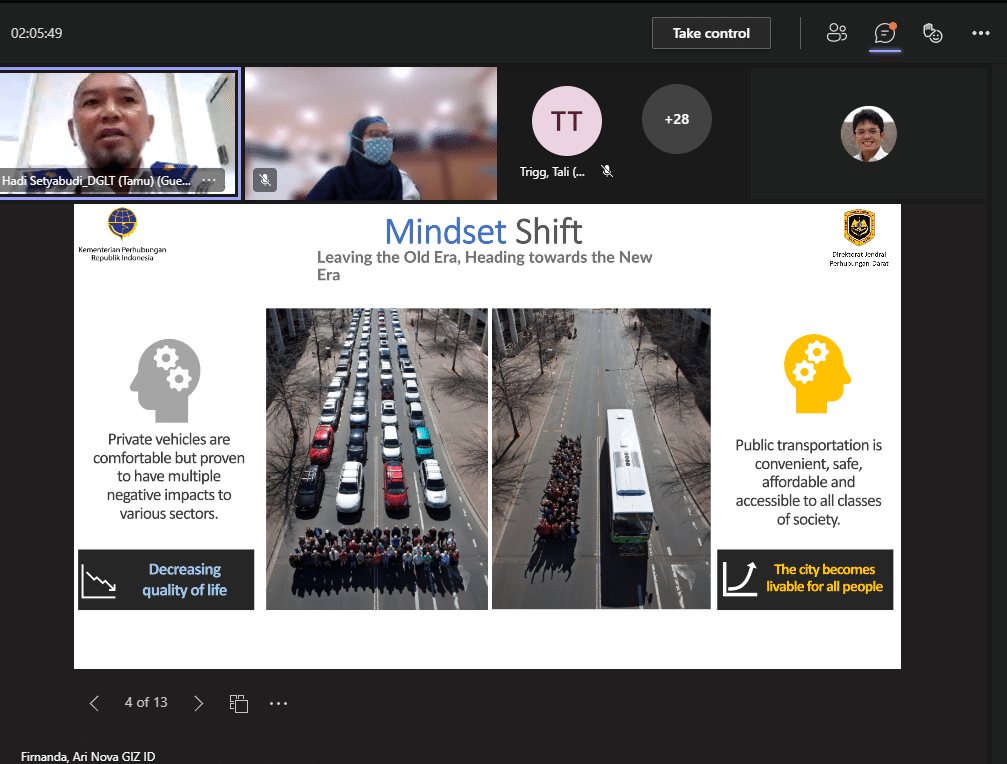 ---
Author(s)