Strengthening Commitments and Synergising Actions Across Indonesian Ministries
1st Steering Committee Meeting of SUTRI NAMA and INDOBUS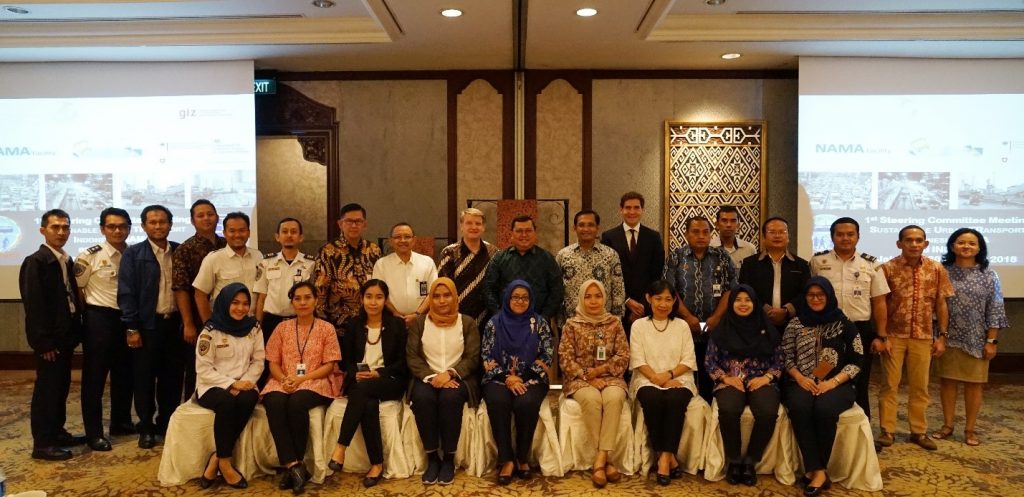 The NAMA Support Project SUTRI NAMA and its component INDOBUS held its first Steering Committee Meeting on 30 October 2018 in Jakarta, Indonesia. The meeting serves as an official mechanism for decision making at senior level involving all relevant Indonesian ministries. The meeting was chaired by the Ministry of Transportation of Indonesia and brought together representatives from the Ministry of National Development Planning (BAPPENAS), Ministry of Finance, Ministry of Public Works and Housing, Ministry of Agrarian and Spatial Plan, and Ministry of Home Affairs.
Program Director of SUTRI NAMA and INDOBUS Mr. Udo Beran in his opening remarks reiterated the project focus to support the development of sustainable urban transport modes in Indonesia through technical assistance to Bus Rapid Transit (BRT) system, formulation of necessary regulations, and development of demonstration projects in supporting facilities such as parking management and non-motorised transport. Representative from the Swiss Secretariat for Economic Affairs (SECO) as the donor of INDOBUS component Mr. Philipp Orga reaffirmed the Swiss government's commitment to support the agenda of the Indonesian government on urban transport and climate change mitigation.
The meeting culminated in the finalisation of the Steering Structure administering the project and the approval of a five-year Planning of Operations for SUTRI NAMA and INDOBUS. Four cities—Bandung, Batam, Pekanbaru, and Semarang—are selected as pilot sites for forthcoming SUTRI NAMA and INDOBUS implementation specifically in the form of BRT projects as the backbone for urban mass transport system. In addition, taking into account the delay in the signing of the Implementation Agreement, the Committee expressed the willingness to prolong the project duration until 31 December 2022.
With the approval from the senior-level decision-making structure, the project will now commence in full swing.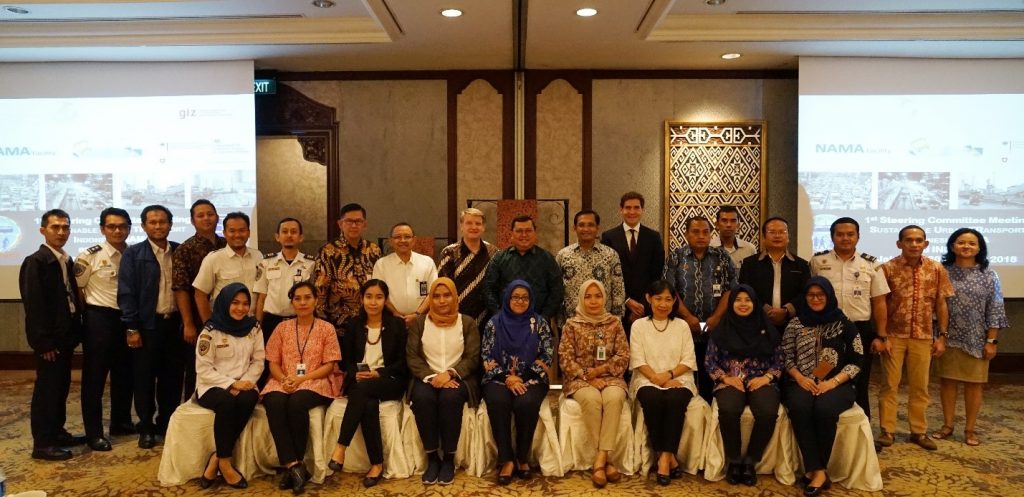 ---
Author(s)