Out now! SLOCAT Transport and Climate Change Global Status Report – 2nd edition
Launched at the Transport Week 2021 and supported by GIZ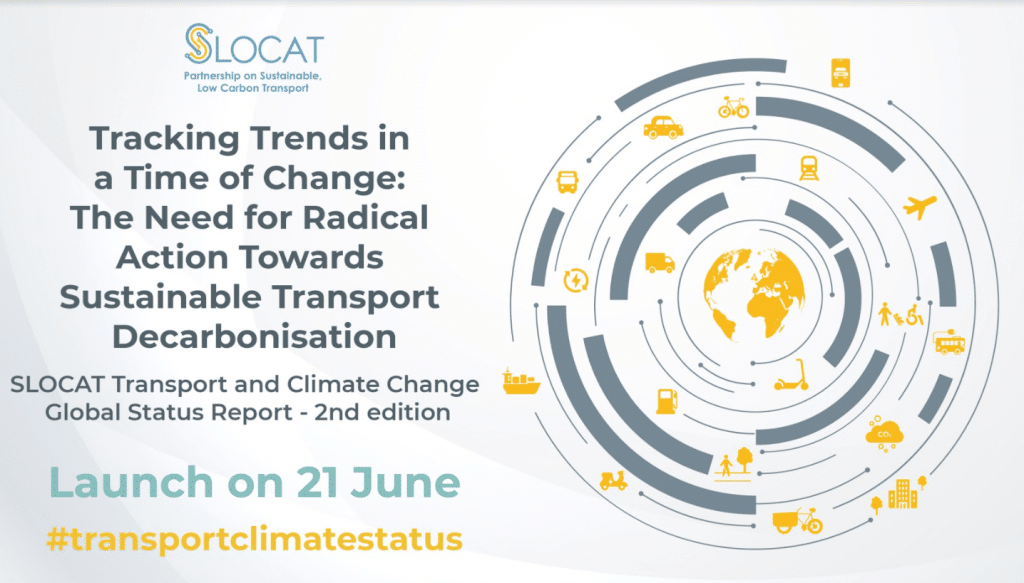 Moving the world towards zero transport emissions requires fast and fundamental changes at all scales. Yet where are we with global, regional and national climate action in the transport sector and where do we need to get to? This is the story told by the 2nd edition of the SLOCAT Transport and Climate Change Global Status Report that has been launched at the Transport and Climate Change Week 2021.
With contributions from more than 150 world-class experts and organisations, this new report is a one-stop shop for the latest available data, targets and developments on transport demand, emissions, policies and measures – showing that it is imperative to accelerate radical action for sustainable transport and climate in this time of unprecedented global change.
With a focus on trends from 2019 and 2020, the report shows that despite substantive challenges related to transport emissions, these years set the stage to transform the current time of uncertainty into a moment of opportunity. However, pandemic recovery packages so far have proven a mixed bag for climate action in the transport sector. Radical action is needed to ensure that sustainable, low carbon transport and mobility is a vital component of an equitable, healthy, green and resilient recovery. Now is the time to use this opportunity to create a lasting positive transformation of transport and mobility for the benefit of people and the planet.
With funding from the Federal German Ministry for the Environment, Nature Conservation and Nuclear Safety, the GIZ TRANSfer III project has co-sponsored the preparation of the 2nd edition of the SLOCAT Transport and Climate Change Global Status Report and has engaged in the Strategy Team for the report and in the peer-review process. The project provided similar support already for the report's first edition in 2018.
Explore the interactive online version of the report or download the full report. There will also be an interactive webinar on 𝗧𝘂𝗲𝘀𝗱𝗮𝘆, 𝟲 𝗝𝘂𝗹𝘆 𝟮𝟬𝟮𝟭 at 3 pm to highlight key findings of the report, discuss linkages between transport and global processes and receive direct feedback to the report. You can sign up here.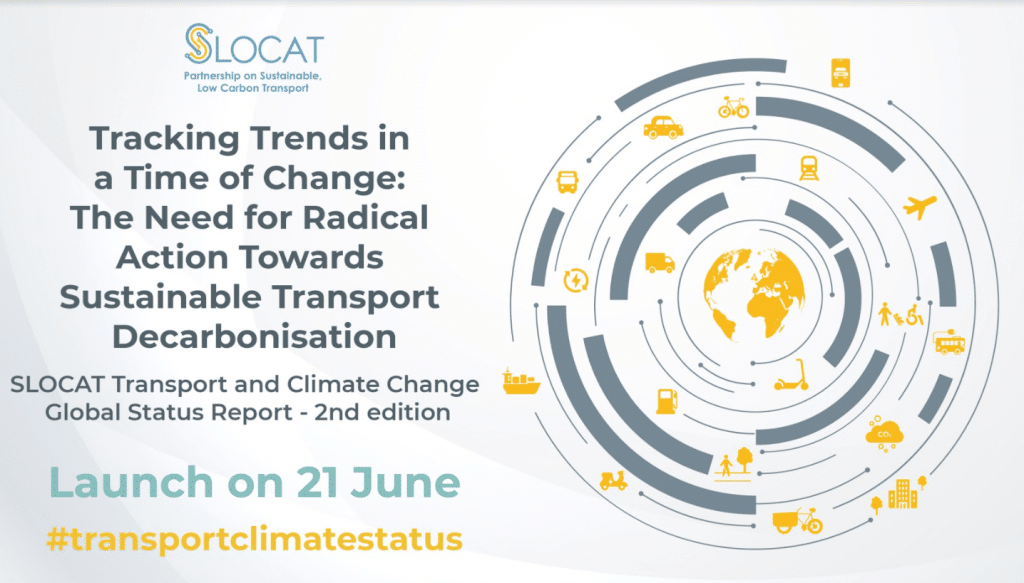 ---
Author(s)