A critical review – Smart Charging Strategies and Technologies for Electric Vehicles
Virtual event by NDC TIA India component on November 30, 2021, 15:30-17:30 (IST)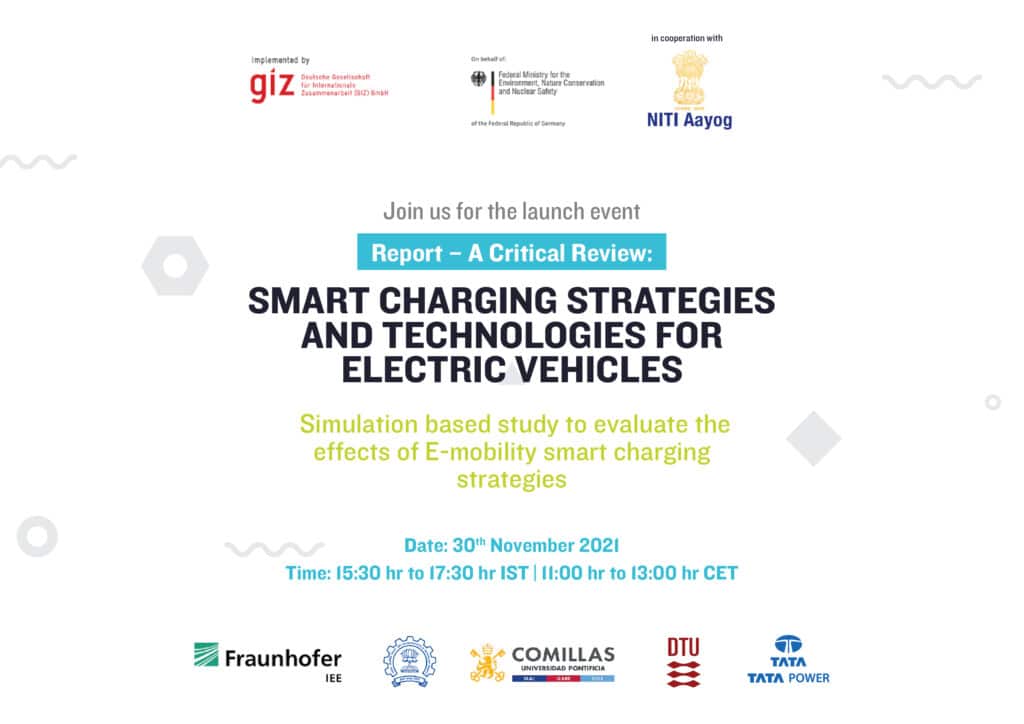 "What are the relevant strategies for smart coordinated charging that need to be adopted in different scenarios and conditions in India?" – The answer to this question will be provided through a detailed study, released on November 30, 2021.
The report "Simulation-based study to evaluate the effects of E-mobility smart charging strategies" focuses on EV smart charging strategies and approaches, related policy and regulatory measures, technical aspects, grid integration of EVs, and the way forward for smooth EV adaption in the Indian EV ecosystem.
The following key aspects are focussed in the new report:
Concept of smart charging,
Critical review of various smart charging strategies and approaches for electric vehicles,
Smart charging technologies and related products and solutions,
Gaps in Indian regulations and policies from smart charging perspective,
Commercially available smart charging products and equipment, and
Case studies of existing smart charging projects.
The report uses real data to develop models of distribution feeders in India, implement algorithms for charging and coordination using a robust open-source simulation environment.
The launch event of the review was organised by the India component of NDC Transport Initiative for Asia (NDC-TIA). This project is part of the International Climate Initiative (IKI). The Federal Ministry for the Environment, Nature Conservation and Nuclear Safety (BMU) supports the initiative on the basis of a decision adopted by the German Bundestag.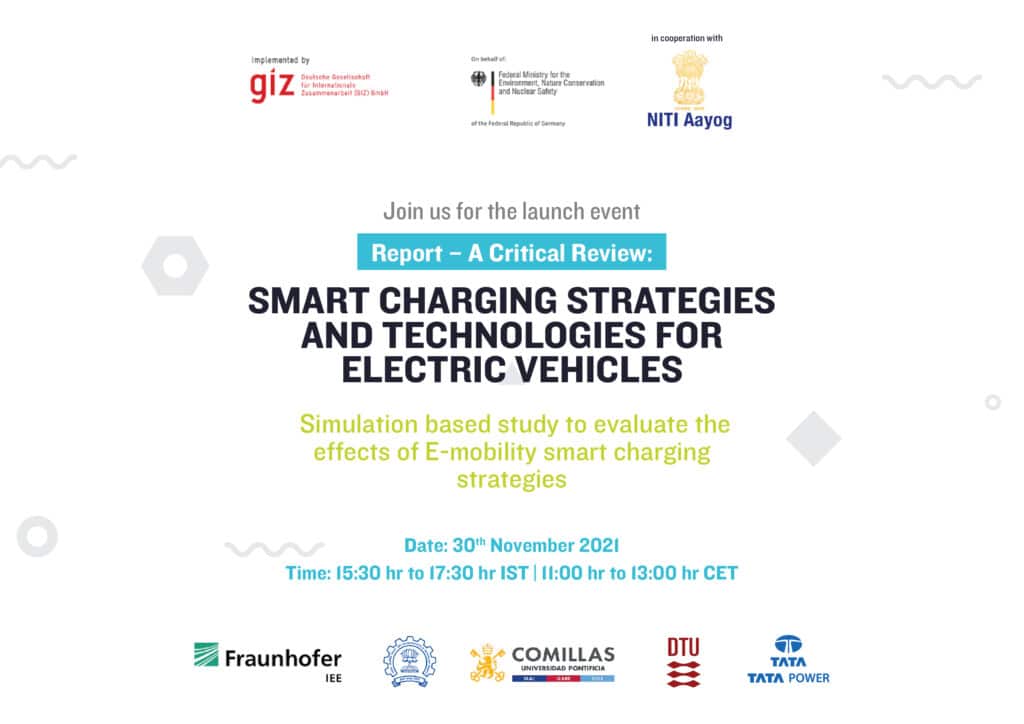 ---
Author(s)