Paving the way for people-centered mobility in Antofagasta
The Antofagasta Sustainable Urban Mobility Plan (SUMP)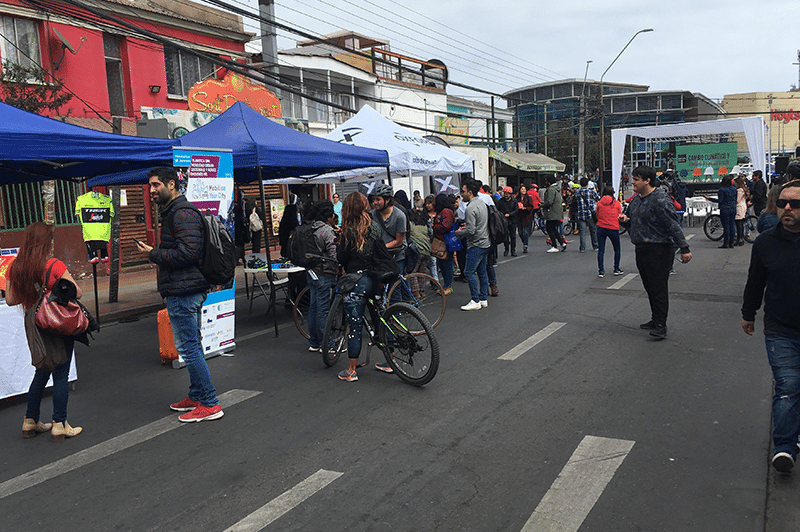 "A city whose mobility system is based on the principles of sustainable urban development, that reduces the effects of climate change, that promotes equity and social justice in public space, that improves the habitability and quality of life of the inhabitants of Antofagasta through a city on a human scale, and that contributes to the economic diversification of the region".

Vision of the SUMP Antofagasta, developed during the workshops of the Technical and the Social workgroups
What happened so far?
The project created two teams working in parallel: the technical working group, made up of public actors, and the social working group, made up of civil society, the private sector and academia. This procedure generated a participatory process and ensured the vision of all stakeholders
Recently, this EUROCLIMA+ project selected and grouped the mobility measures that will be implemented in the Chilean city in short, medium and long term. The final stage of pre-implementation and monitoring contains monitoring, reporting, and validation (MRV) mechanisms that are established to rectify a policy that will govern actions for moving towards sustainable urban mobility.
And now? After two years of technical development, the project Antofagasta Sustainable Urban Mobility Plan  (SUMP Antofagasta) is now entering its final stage, which is why two participatory closing workshops were held on 21 September and 21 October.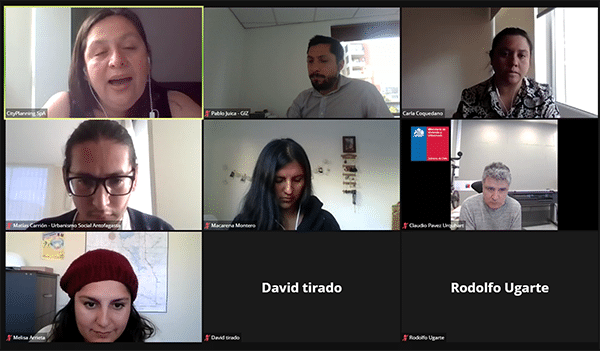 Creating synergies
The workshops brought together both working groups to carry out a general review of the work implemented in the last two years and to agree on the necessary adjustments so that the SUMP reflects the vision of both groups.
But the groups are not going to stop working now: The event also served to announce the formalization of the Regional Workgroup on Sustainable Mobility, which will give continuity to the Technical and Social working groups. Made up of public, social, and private actors, this entity will provide continuity to the work carried out in the framework of the SUMP Antofagasta and will facilitate its implementation.
Toward this end, synergies were generated and lessons learned were shared among the public institutions that make up the Antofagasta SUMP Technical working group, as well as the Social working group, an important pillar that ensures the participation of citizens and academia in decision-making on the future of mobility in Antofagasta.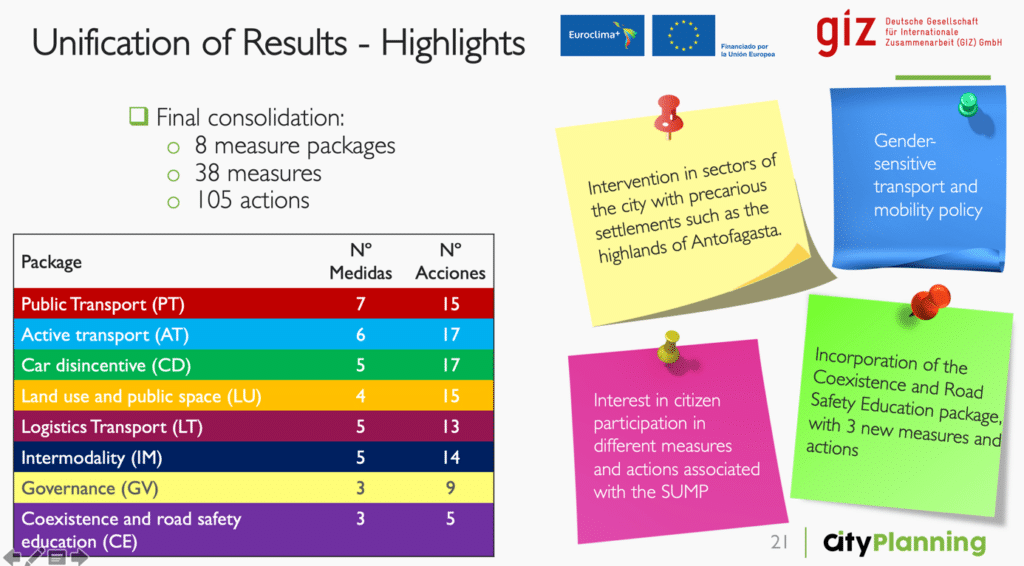 A look into the future of SUMP Antofagasta
Following these workshops, the project continues to advance in its pre-implementation stage, which will seek to strengthen the governance of the plan and empower the institutions involved for its proper implementation. The project is expected to be completed in the first quarter of 2022.
Commissioners: The Antofagasta Sustainable Urban Mobility Plan (SUMP) is part of the EUROCLIMA+ programme, funded by the European Union with technical assistance from the German Development Cooperation Agency (GIZ).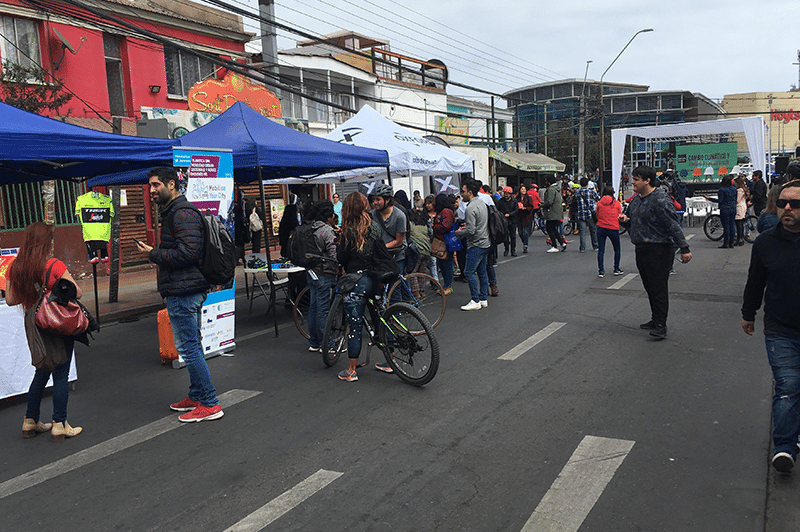 © Pablo Juica
---