15 Electric Buses to Be Rolled Out on Costa Rican Streets in 2020
Pilot Project on the Introduction of Electric Buses in Costa Rica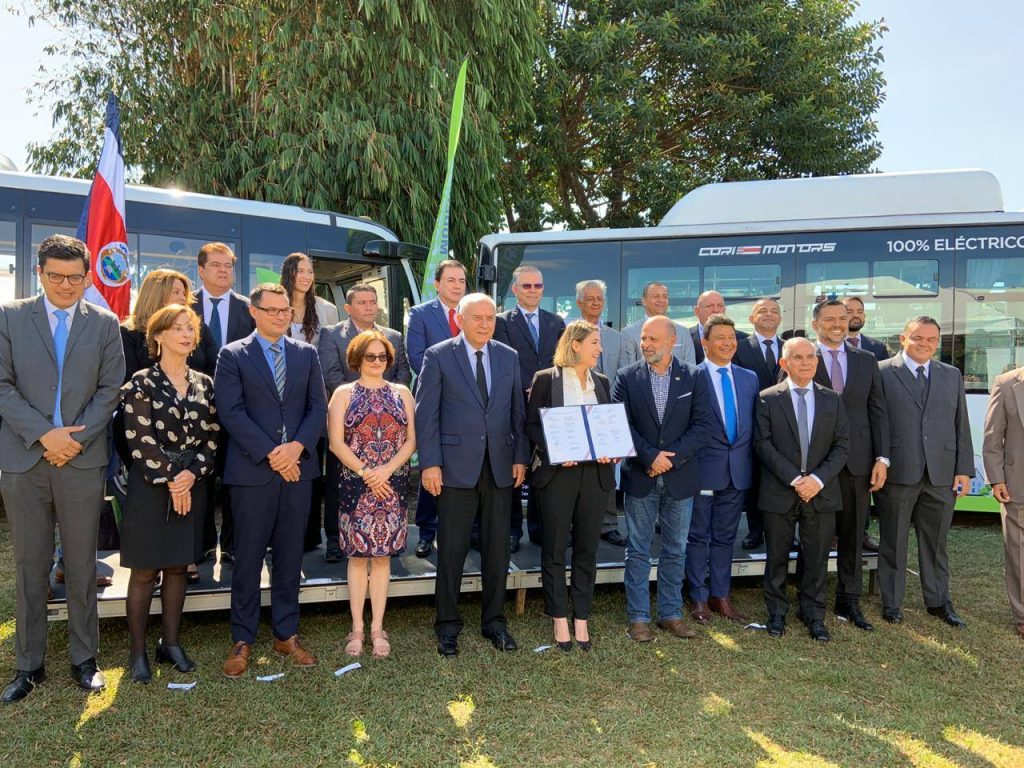 An important aspect of Costa Rica's ambitious plan to decarbonize its economy until 2050 includes the electrification of public transport: until 2035, 30% of public buses and taxis are to emit cero emissions. Until 2050, 85% public transport fleet is supposed to operate free of fossil fuels.
In order to support the country's government in this endeavor, the Federal Ministry of Environment, Nature Protection and Nuclear Safety (BMU) donated three electric buses and, subsequently, commissioned the GIZ-led project MiTransporte to implement a pilot project on the introduction of electric buses in Costa Rica. This includes purchasing the units, facilitating operation and monitoring, as well as removing barriers in the transition towards electric buses.
First important steps have already been taken, such as forming a working group consisting of relevant private and public entities, determining the routes and operators for the pilot phase, installing the necessary charging infrastructure, and determining a new energy price tariff for bus companies.
Additionally, in March 2020, the pilot project was officially boosted by 12 additional electric buses which will be purchased voluntarily by a group of bus operators, mostly in the metropolitan area of San José. The data generated by these additional units will be included in the monitoring of the pilot project, thus helping to provide a more extensive analysis of the conditions in Costa Rica for electrifying public transport in the next decades.
"Public transport is modernized with the inclusion of electrical technology, with the implementation of exclusive lanes and other infrastructure works such as bays, to improve the operating conditions of the units for the direct benefit of users, said Rodolfo Méndez Mata, Minister of Public Works and Transportation (MOPT)".
Contact: Andrea Denzinger
MiTransporte is implemented by the German Development Cooperation GIZ and the Costa Rican Ministries for Environment and Energy (MINAE) as well as Public Works and Transport (MOPT) on behalf of the German Federal Ministry of the Environment, Nature Conservation and Nuclear Safety (BMU).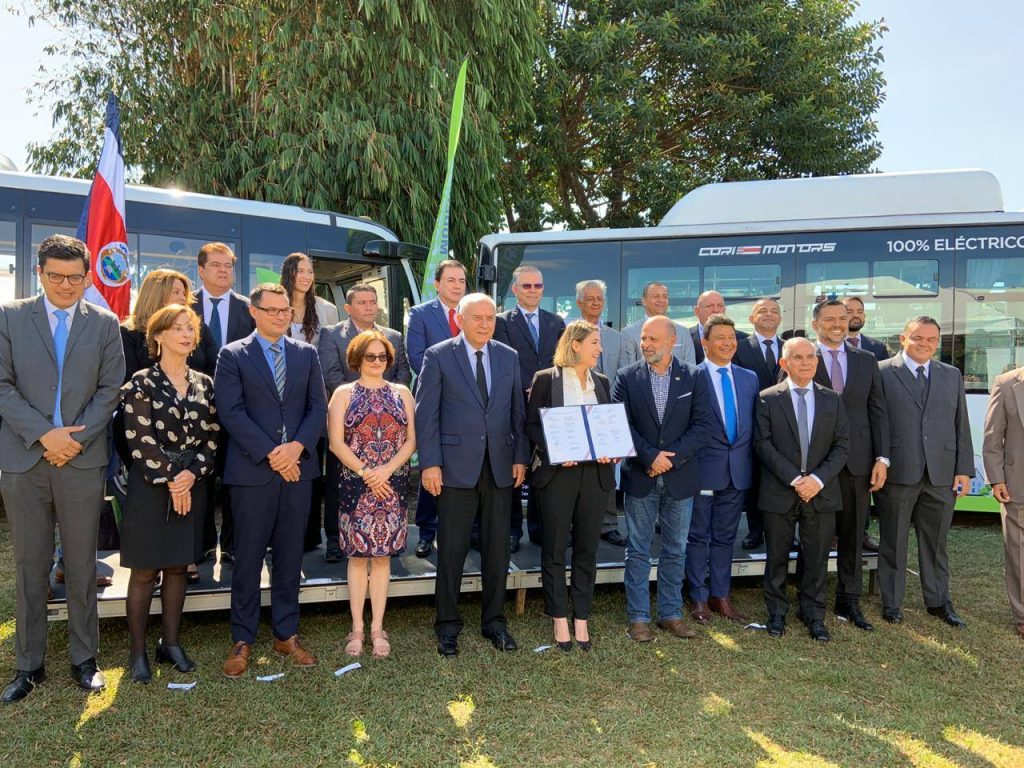 Electric buses CRI, Photo by Melina Villalobos
---
Author(s)