Costa Rica: Montes de Oca opens first 4km of cycle lane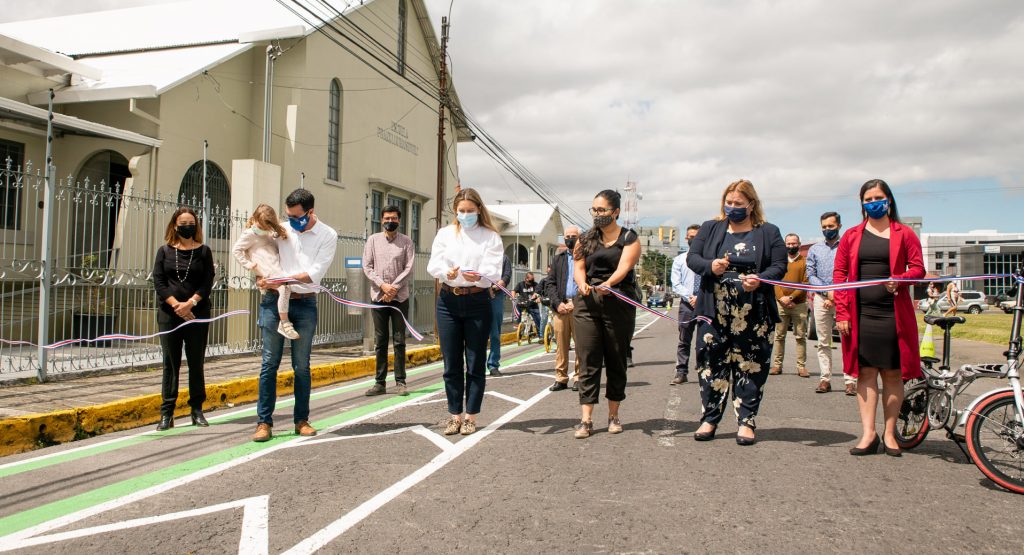 Urban cycling in Costa Rica
The Municipality of Montes de Oca, located in the Great Metropolitan Area of Costa Rica, opened a 4 kilometer long cycling infrastructure on February 4th. This new infrastructure fosters mobility actions to combat climate change and positions cycling as a mean of transport, favoring conditions for the active mode within the streetscape of the municipalities.
If local governments aim to see people as an integral part of the city, coexisting in a sustainable, healthy and safe way, we must promote and lead projects and initiatives that transform the mobility paradigm and that truly impact the lifestyles of Montes de Oca. Therefore, we didn't doubt in making our effort to make this bike path a reality.

Marcel Soler Rubio, major of Montes de Oca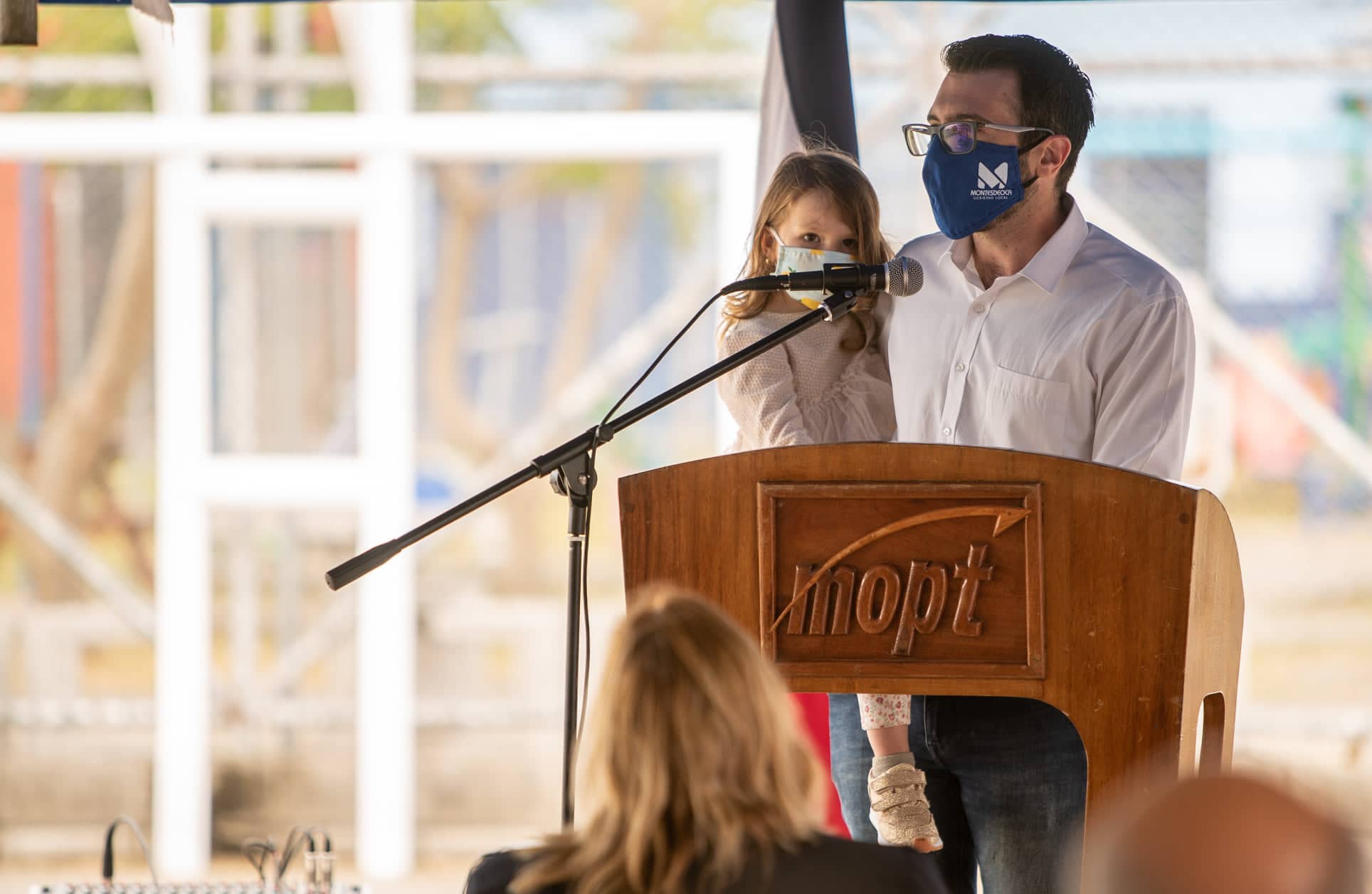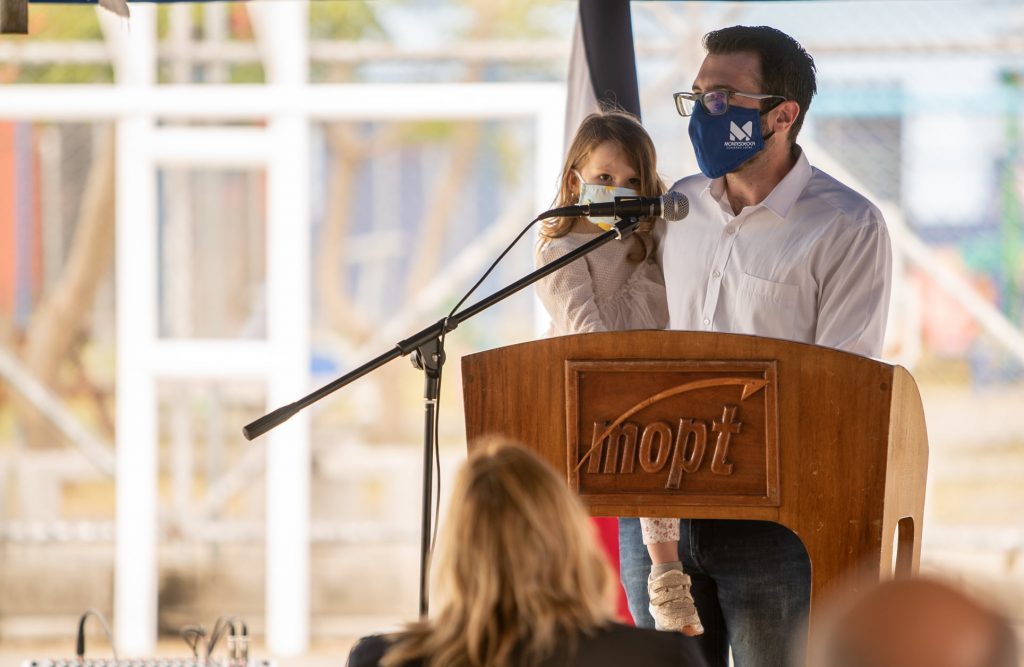 Promotion and development of urban cycling in Montes de Oca and Curridabat is part of the Euroclima+ Programme.
The initiative is implemented in the municipalities of Curridabat and Montes de Oca with the objective of improving mobility and accessibility for bikers in both territories. The second phase of the project will connect both municipalities. The design of the segregated and shared bike lanes responds to the needs that the community has expressed through participatory workshops.
During 2020, the project developed the design of a cycling network taking into consideration the participatory inputs, potential routes, public transport stations and vehicle speed limits to promote the connection between the two municipalities and the integration of the most common destinies as well as the existing cycling infrastructure. Furthermore, educational components to strengthen capacities of the communities in the use of the bicycle were developed and share through the Human Development Centers of the beneficiary communities.
In Costa Rica, the transport sector represents around 44% of the emissions. Therefore, in alignment with the National Decarbonisation Plan, this project aims to facilitate mode change, from private vehicle to bicycle.
The European Union finances the project with 400.000 € and it is executed by Centro de Derecho Ambiental y de los Recursos Naturales (CEDARENA), with the support of GIZ and the Ministry of Public Works and Transport of Costa Rica. In the upcoming months the project will expand the bike network in both, Montes de Oca and Curridabat.
For María Antonia Calvo, Ambassador of the European Union in Costa Rica, this project reaffirms the commitment of the EU with a sustainable, green and inclusive urban transport:
I feel pleased that our programme Euroclima+ has financed and has been part of a project like this, for it is an successful and participatory example, that builds on multiple actions of many stakeholders. The European Union, a member State and multilevel Costa Rican institutions: ministers, municipalities, organised civil society and the community. I have no doubt that this initiative is an excellent example of multilevel cooperation that can be adopted by many other stakeholders in other parts of the world.
Claudia Dobles Camargo, First Lady of Costa Rica; Andrea Meza, Minister of Environment and Energy and civil society organizations also attended the opening ceremony.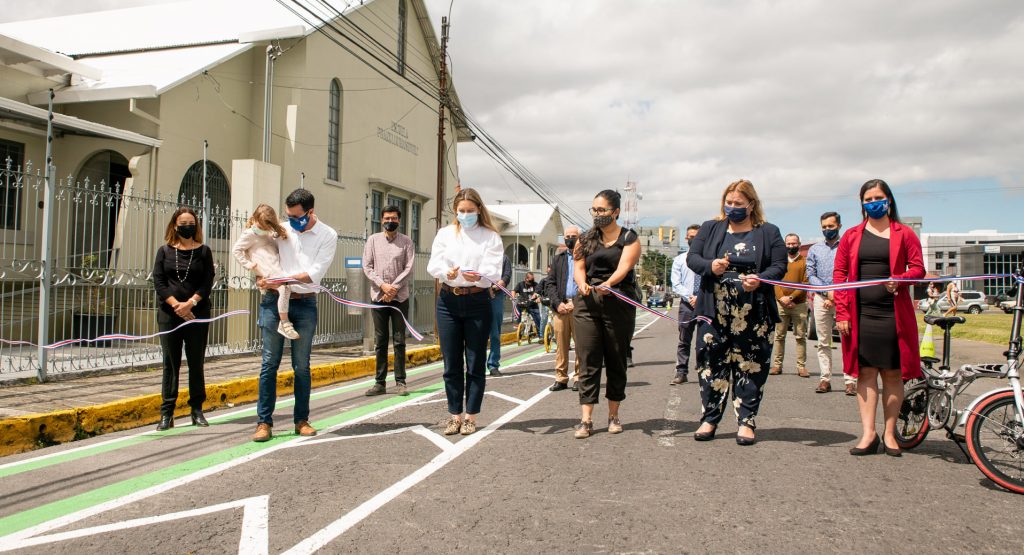 © Municipality of Montes de Oca
---