Mobilising Private Sector Financing for Sustainable Transport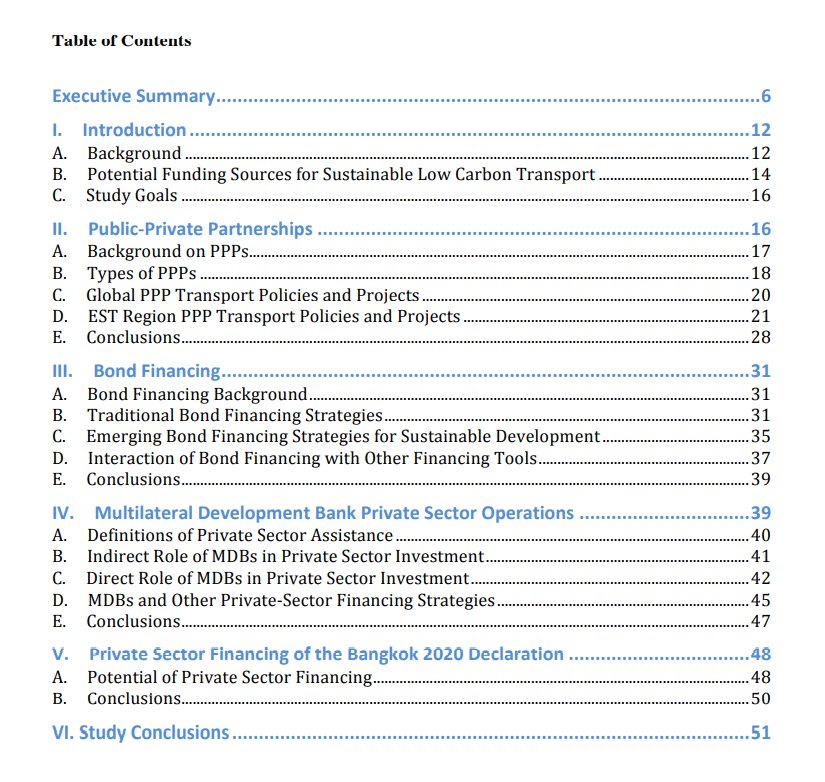 This background paper was prepared for the Eighth Regional Environmentally Sustainable Transport (EST) Forum in Asia, taking place from 19-21 November 2014 in Colombo, Sri Lanka.
It evaluates the potential contribution of the private sector in the expansion of sustainable low carbon transport in the EST region through three primary strategies: public-private partnerships, bond financing, and private sector operations of multilateral development banks. The focus is primarily on debt rather than equity financing and on the up-front investment in transport infrastructure rather than in operations & maintenance (even though the latter hold significant potential for private sector involvement).
Topics: Private finance
Document Type: background paper
Name of the Document: How EST Asia can contribute to RIO+20 Outcomes – "The Future we want" – By mobilizing private sector financing for the realization of next generation solutions for sustainable, low carbon transport in Asia
Authors: Cornie Huizenga, Karl Peet, Bernhard Reifeld and Alice Yiu
Organisation: SLOCAT
Year: 2014
Number of Pages: 65
Language: English
Download here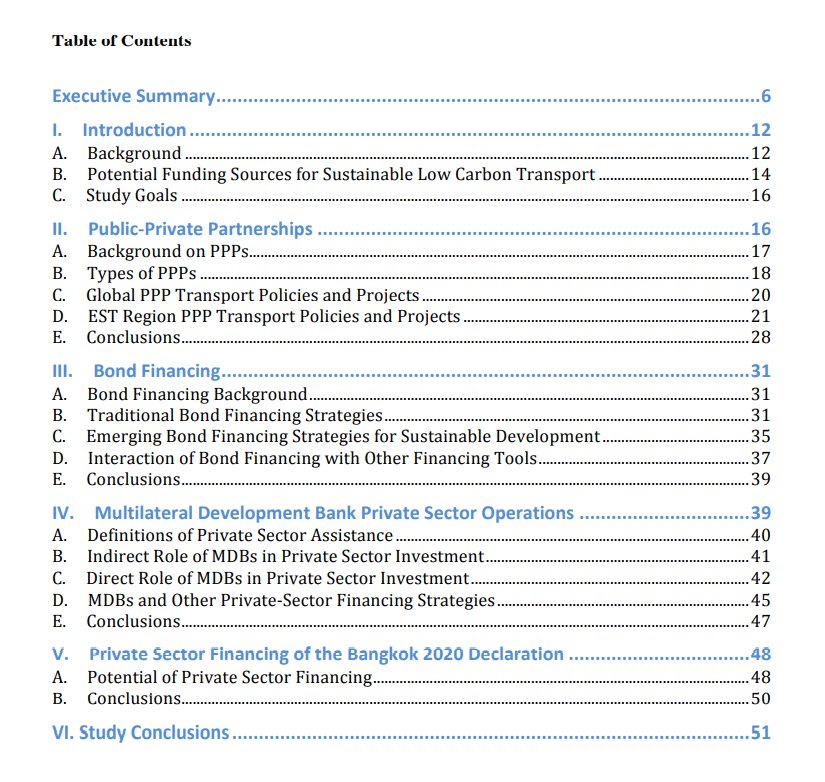 ---
Author(s)