In Search of a Universal Tool to Quantify Emissions
Moroccan Delegation exchanges with German Federal Environmental Agency on GHG Quantification
Berlin, 6th of March 2020, it is cold and rainy in Berlin, but the debate in the office building of the German Federal Environment Agency (UBA) is lively.
How do you track the kilometers travelled in Germany?

Why have emissions of the German transport sector been rising?

Can the European emission factor handbook also be used in Morocco?
These are some of the questions that the six Moroccan guests want to know from their German counterparts.
Before, they had listened to the presentation of Manuel Hendzlik and Christiane Vitzthum von Eckstädt from UBA, who introduced the German system of measuring, verifying and reporting greenhouse gas emissions in the transport sector. "The transport sector is a very complex-one when it comes to GHG accounting. You need a mix of methods: Bottom-up and top-down and all the data needs to be gathered by one institution", explains Vitzthum von Eckstädt.
Nourredine Dib, department head in the Moroccan Ministry of Transport, agrees. Together with a delegation of from 5 institutions, all responsible for different aspects of mobility, he came to Berlin to learn from international experience during the Transport and Climate Change Week.
After a several workshops on a range of topics, the exchange with UBA touches the core of the Moroccan debate. The country is currently revising its Nationally Determined Contribution (NDC) and the commitment to increase climate ambition is strong,
And, of course, also the transport sector has to contribute!
But which measures bear the greatest GHG mitigation potential? How can the evolution of emissions in the sector be tracked? What does a good inventory system look like? All these questions need to be answered to make climate action the fast-growing Moroccan transport sector meaningful and accountable.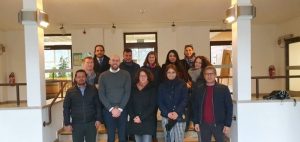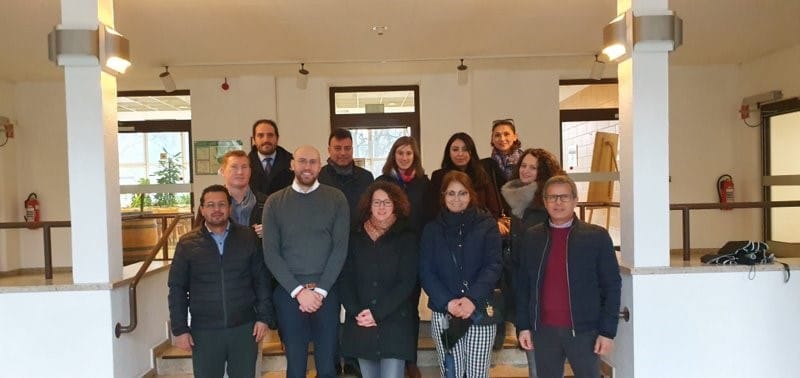 Moroccan delegation with experts from the German Federal Environmental Agency (UBA), Photo by Marcus Töpfer/GIZ
The project Advancing Transport Climate Strategies (TraCS) has exactly this objective.
It supports the Ministry of Transport to develop a transport NDC based in evidence and build an MRV system to follow-up on the sectoral commitment. Exchanging with the experts from UBA provided a great motivation for all participants as one message got across: Developing a Moroccan transport MRV system requires a concerted effort, but the results are worth it.
After the visit, only one deception remained: there is (still) no universal tool to quantify emissions.
For more information please contact email hidden; JavaScript is required.
The blue sky above the Hassan II Bridge in Rabat, Morocco seems emission free. But if it really is should be measured and quantified. The bridge connects the cities of Rabat – Morocco's capital – and Salé, crossing the Bouregreg river.
---
Author(s)