Impulses for Green Recovery and the Transition of Transport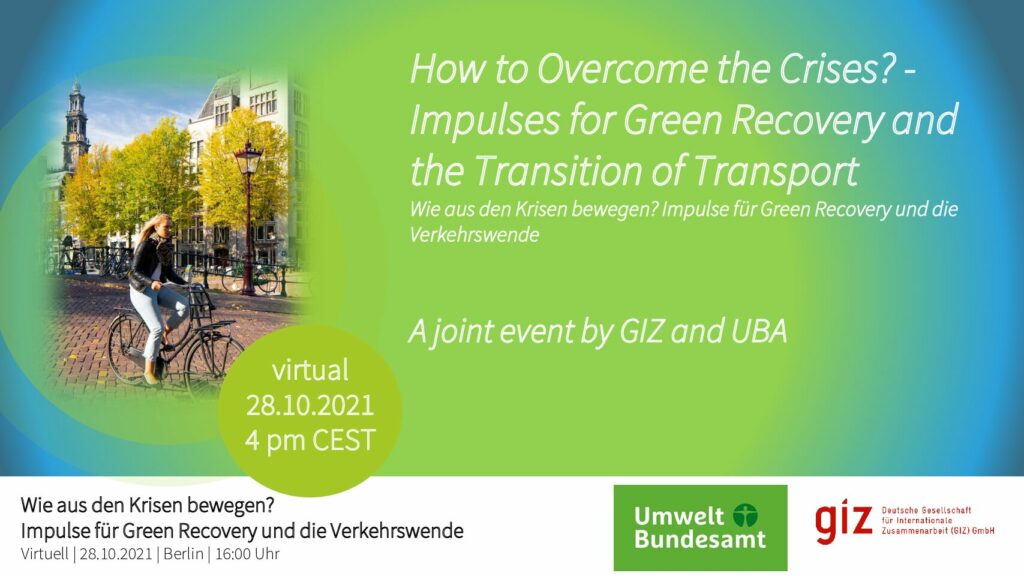 Virtual event by GIZ and UBA on 28 October 2021 4 pm CEST
We know: Climate change will not be stopped without decarbonisation of the transport sector. And: The window of time for initiating and implementing the necessary far-reaching decarbonisation is small. Therefore, comprehensive investments in the decarbonisation of the transport sector are needed worldwide in order to achieve the global climate goals. The stimulus packages that governments have been putting together to recover from the COVID 19 pandemic are a great opportunity for such investments towards a sustainable future. Yet will they be enough to boost the transition?
Ingrid-Gabriela Hoven, Member of the Management Board of GIZ and Prof. Dr. Dirk Messner, President of the German Federal Environment Agency (UBA) will reflect on these challenges with a view to Germany and international cooperation. They will be joined by high-level guests such as Gonzalo Munoz (COP26 High Level Climate Champion), Andrea Meza (Minister of Environment, Costa Rica), Sudendhu Sinha (Senior Advisor, Niti Aayog, India) and Fatijah Neji (Director, Ministry of Transport, Tunisia) will discuss these challenges and opportunities.
The event is jointly organised by the Federal Environment Agency (UBA) and GIZ. Scheduled directly before the COP26 Climate Conference in Glasgow the event promises to be a relevant and stimulating dialogue. It will have a German and English audio channel.
Click here for the live stream: UBA-GIZ – Green Recovery Livestream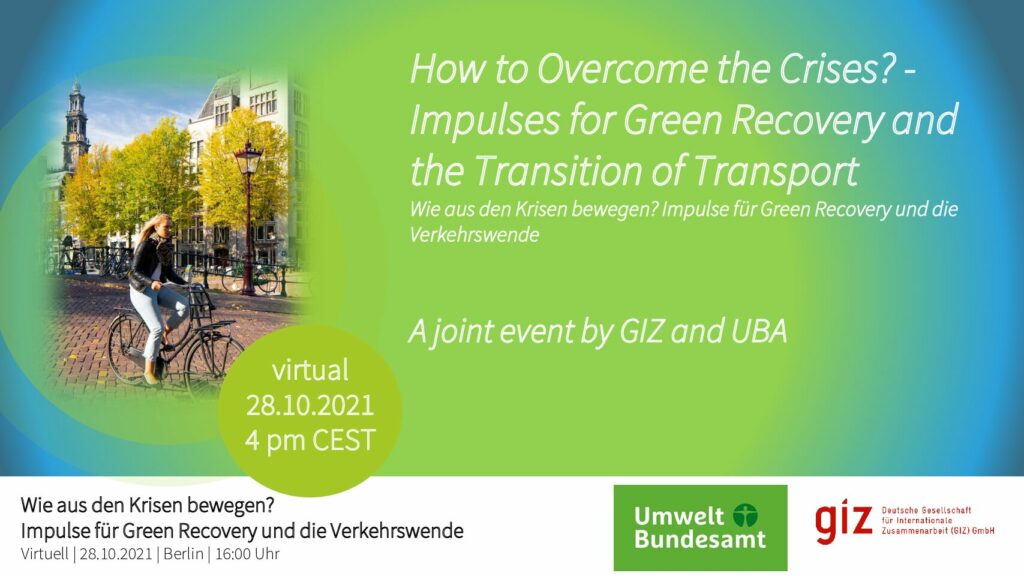 ---
Author(s)