Ha Noi operates its first three E-bus routes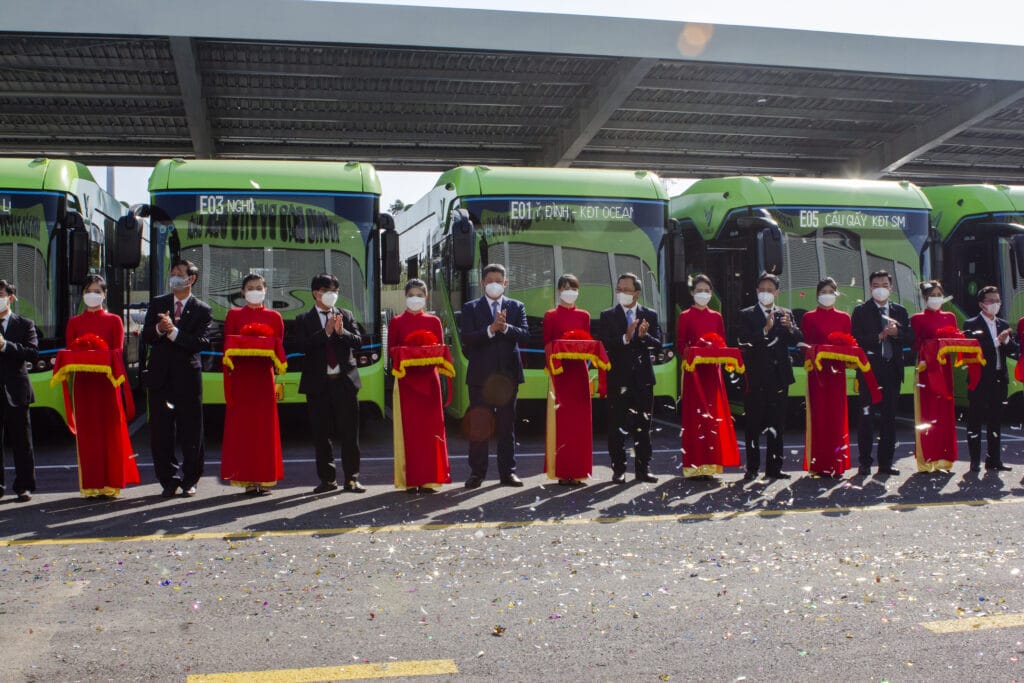 Starting the development of economic and technical norms for e-buses in Viet Nam
During the COP26 Viet Nam has stated the country's commitment towards reaching net-zero carbon emissions by 2050. In the updated NDCs in 2020 and the recent Green Growth Strategy from 2021 with visions for 2030 and 2050, the Ministry of Transport has been put  in charge of developing and implementing a zero-carbon emission transport strategy, including the expansion of public transport systems and electric mobility. With the transitioning of the traditional public bus fleet running on fossil fuel into an electric bus fleet one of the most potential and prioritized measures for Viet Nam to its net-zero goal in the transport sector is addressed.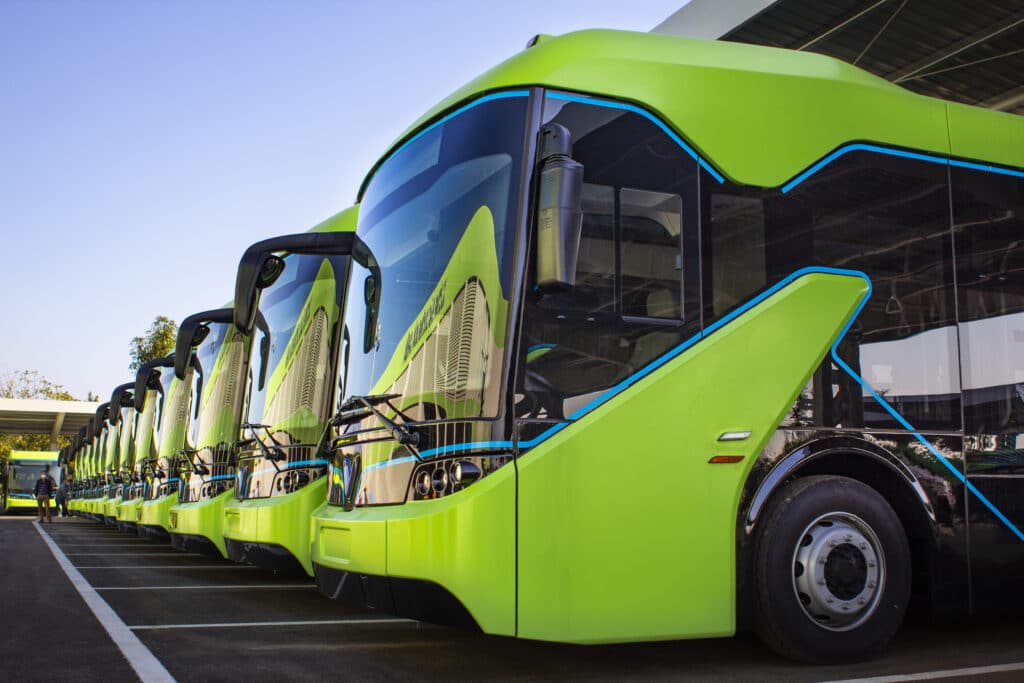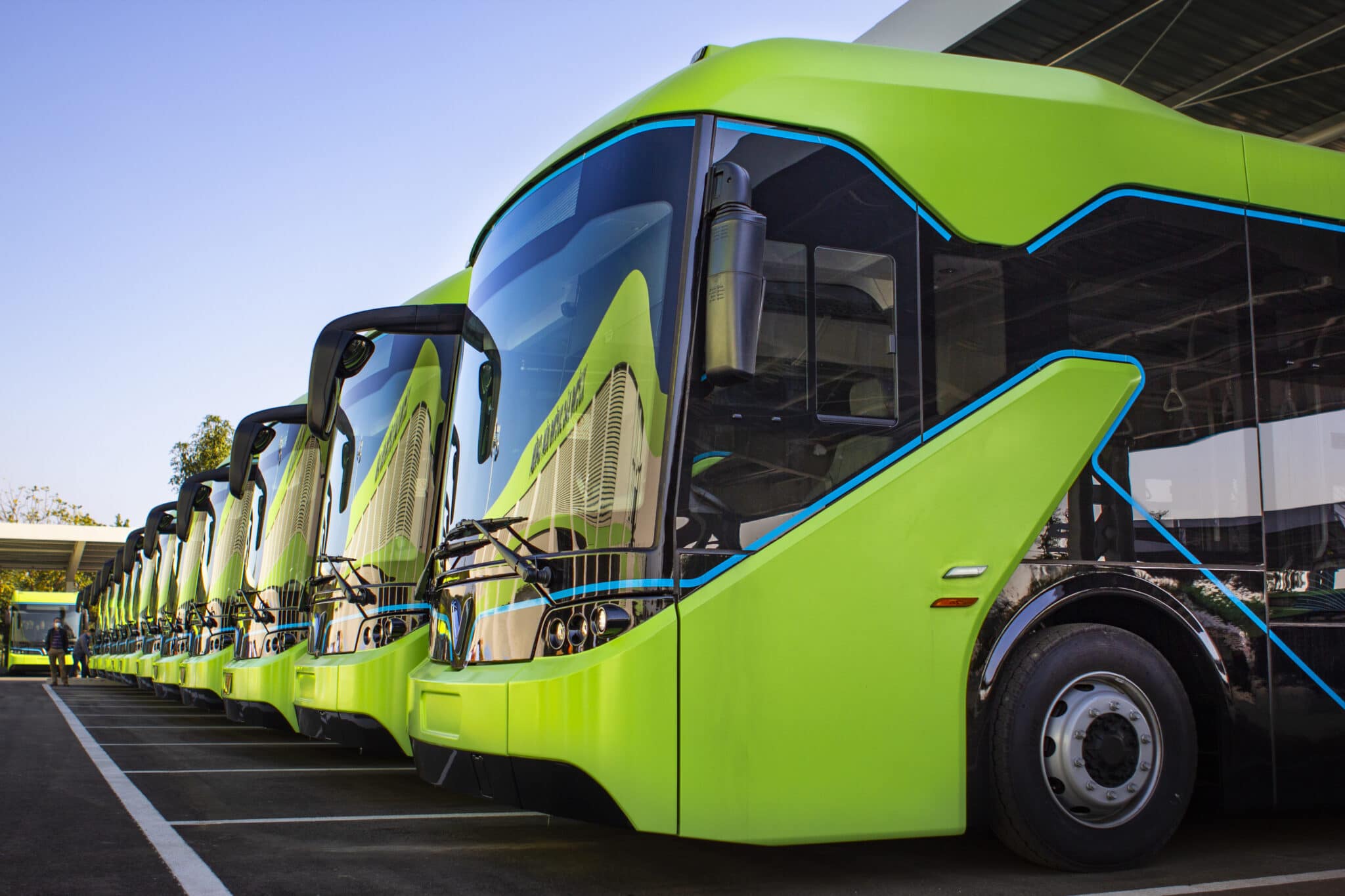 As the capital of Viet Nam, Ha Noi has taken the lead in transforming this measure into action. On 2nd December 2021, the city has launched the first smart electric bus line. Two more lines are starting to operate this month, and six more will come in 2022. Through this initiative, the city is step by step moving closer to achieving the target: "5% – 20% number of buses in the city using clean fuel (e.g. electric vehicles)", stated in Plan No. 201/KH-UBND in 2020 of the Ha Noi People's Committee.
It is important to accelerate the development of electric bus norms.

Mr Nguyen Manh Quyen, Vice president of the Ha Noi's People's Committee, during the launching ceremony of the first e-bus line.
To deploy e-buses at the national scale, the development of economic and technical norms for e-buses is essential. Therefore, the NDC Transport Initiative in Asia (NDC-TIA) project is currently supporting the People's Committees of Ha Noi and Ho Chi Minh city to develop the economic – technical norms for e-buses in the two biggest cities of Viet Nam. In Viet Nam the NDC TIA project is supporting the draft of the Guidelines for e-bus norms (framework) development for other cities (national level).
NDC-TIA is part of the International Climate Initiative (IKI). The Federal Ministry for the Environment, Nature Conservation and Nuclear Safety (BMU) supports this initiative on the basis of a decision adopted by the German Bundestag. It supports China, India, and Viet Nam as well as regional and global decarbonisation strategies to increase the ambition around low-carbon transport. In Viet Nam, the project's implementing organisation is GIZ and partner institutions include World Resources Institute (WRI) and International Council on Clean Transportation (ICCT). Viet Nam Ministry of Transport (MOT) is the Lead executive organisation and the Department of Environment (DOE) is the project owner. For more information on the project, please click here.
Author: Pham Linh Chi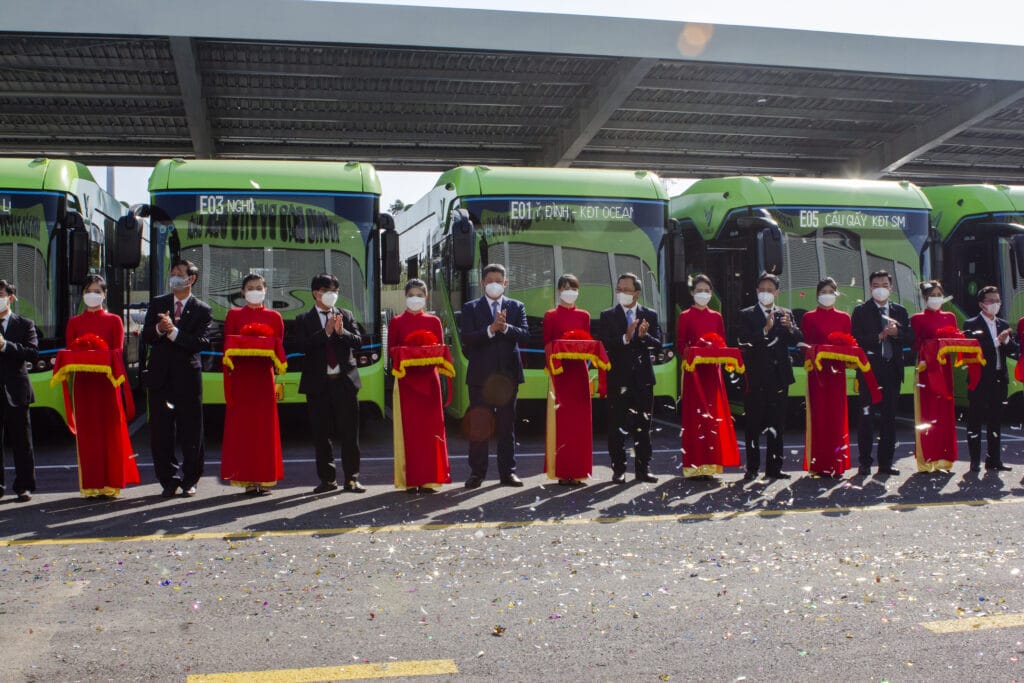 © GIZ/NDC-TIA
---
Author(s)