GIZ position paper on Climate Finance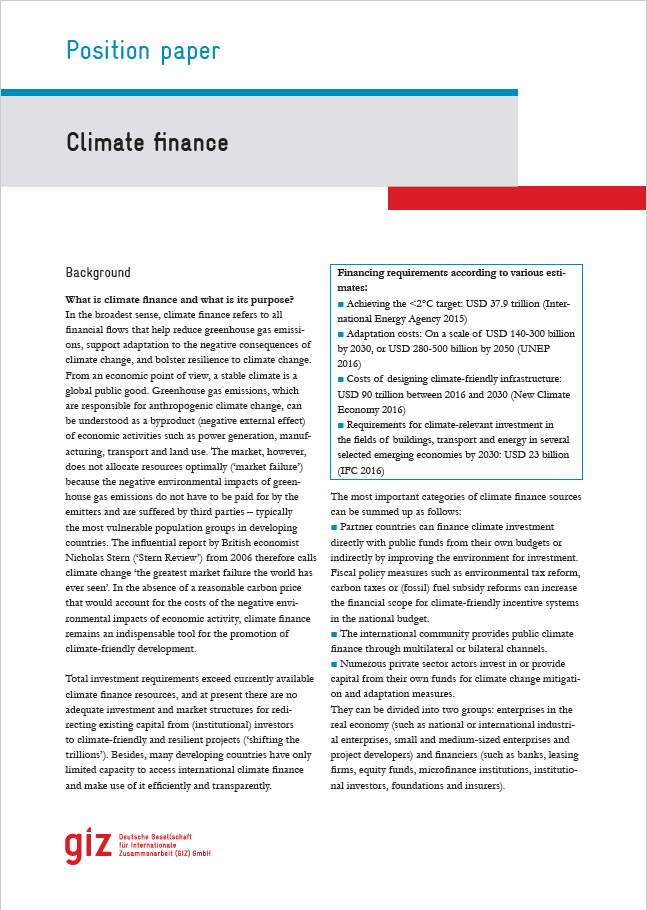 This position paper serves as the basis for understanding the definition of climate finance that underpins this toolkit.
As no internationally accepted uniform definition of climate finance has been established yet, GIZ is taking a pragmatic approach by defining climate finance as all public and private financial flows for climate projects in developing countries and emerging economies.
The focus is on international public climate finance channels (bilateral, multilateral, regional) which are shortly explained. Domestic financing was not the focus of this position paper. Nevertheless, it will be an important chapter of the Toolkit on Climate Finance for low-carbon transport, as domestic finance accounts for the majority of climate finance flows in the transport sector.
Topics: Climate finance
Document Type: Position paper
Name of the Document: Climate finance
Authors: Alexander Linke
Organisation: GIZ
Year: 2017
Number of Pages: 5
Language: English
Download here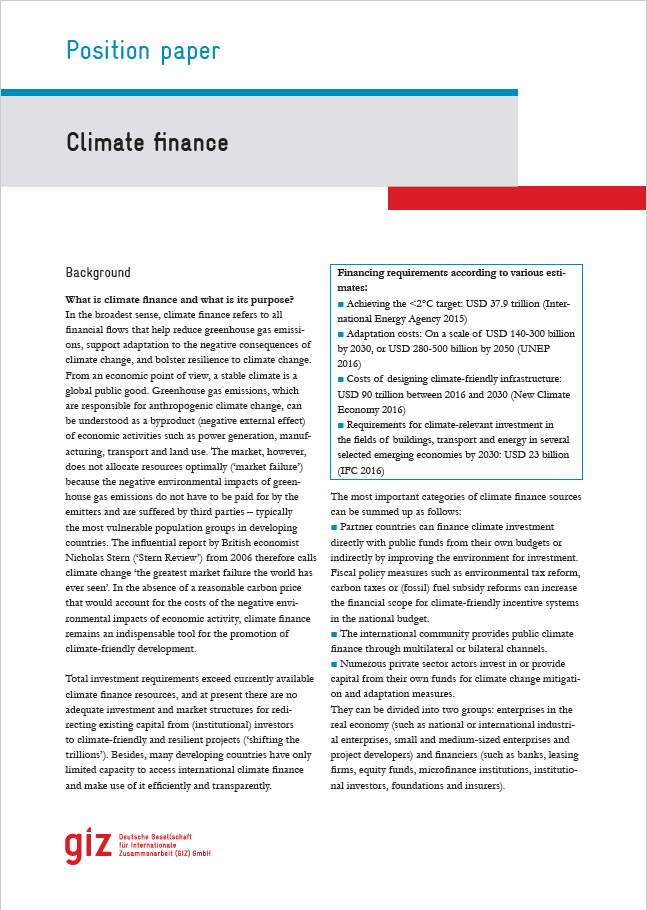 ---
Author(s)