General Climate Finance Decision-Making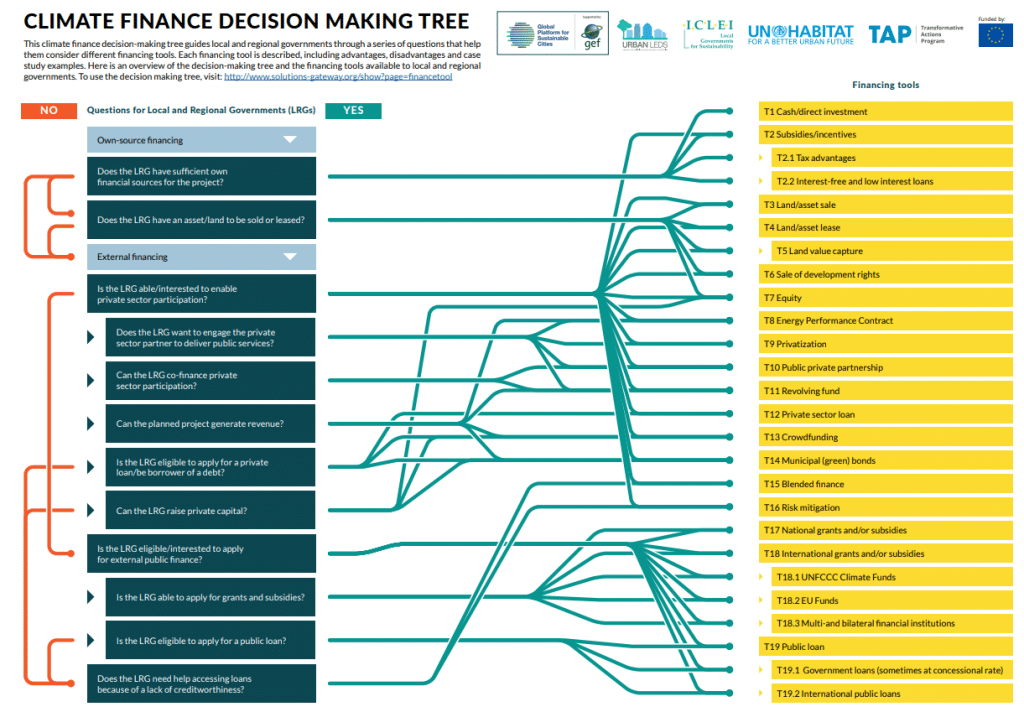 Where to start? Which financing tool suits your context?
This Climate Finance Decision Making Tree is targeted to help local and regional governments (LRGs) to find the right financing tool for their specific project. It guides through a series of yes/no questions and then suggests a suitable financing tool. At the end, each financing instrument, including pros and cons, is shortly described and case study examples are given.
Although the Climate Finance Decision Making Tree is not specifically focused on transport projects, it nevertheless gives a useful overview over existing financing instruments for LRGs. This is particularly helpful at the beginning of the search for the right financing and helps to distinguish between numerous financing instruments.
Topic: Climate finance, financing
Document Type: Tool
Name of the Document: Climate finance decision-making tree
Authors: Dr. Eszter Réka Mogyorósy, ICLEI World Secretariat, Chang Deng – Beck, ICLEI World Secretariat
Organisation: ICLEI – Local Governments for Sustainability e.V.
Year: 2020
Number of Pages: 28
Language: English, French, Spanish, Portuguese, Chinese
Download here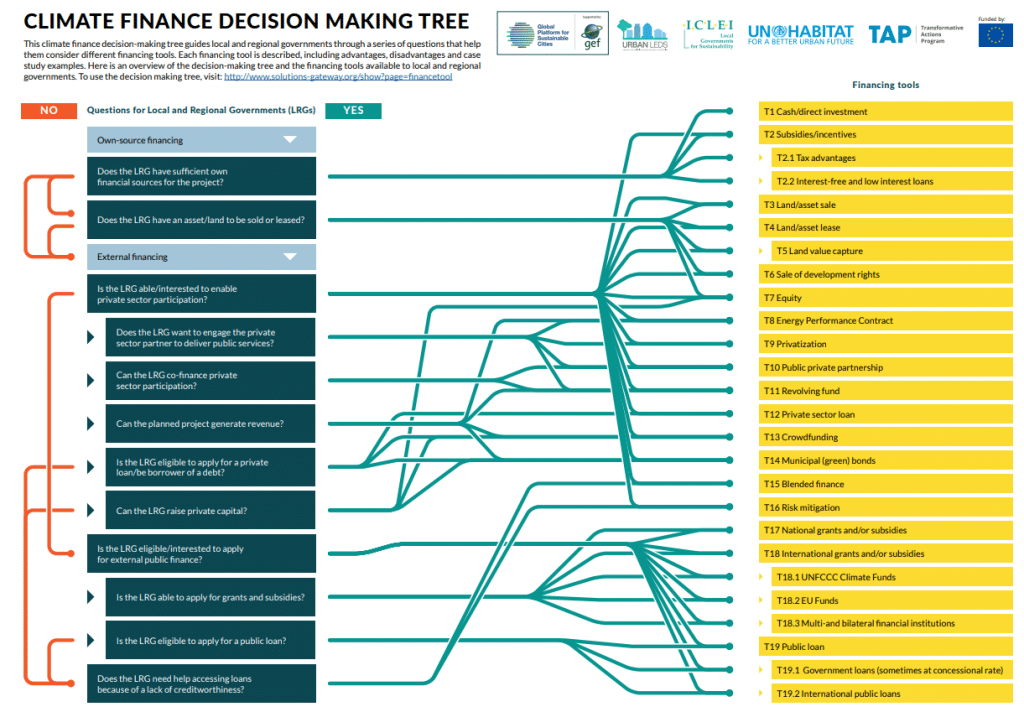 ---
Author(s)