"This Commitment to Decarbonising Urban Transport is Paying off"
says Sasank Vemuri, Secretariat Coordinator for the MobiliseYourCity Partnership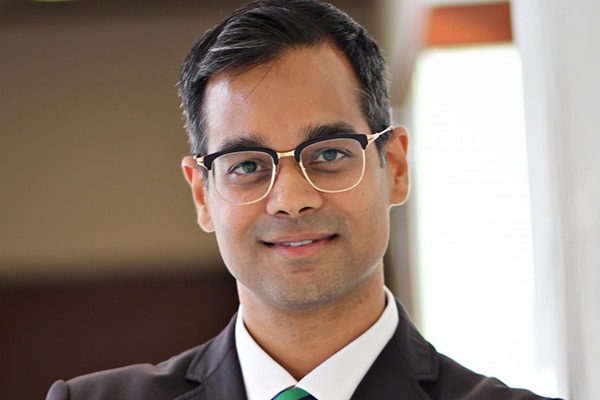 In August 2020, the MobiliseYourCity Partnership published the annual "MobiliseYourCity Global Monitor 2020". In this interview, Sasank Vemuri, Secretariat Coordinator for the MobiliseYourCity Partnership, describes the Global Monitor 2020, the development and impact of MobiliseYourCity and explains what he likes best about the international partnership.
MobiliseYourCity is 5 years old. How is the Partnership doing now?
Only five years after being launched, the MobiliseYourCity Partnership has established itself as one of the leading global Partnerships for sustainable urban mobility planning, policy development, and increasing investment for sustainable transport. We now have nearly 100 partners in including 60 partner cities with a combined population of over 75 million people in 32 countries and 14 national governments. All these cities and countries have MobiliseYourCity Declaration, which clearly states their commitment to decarbonising urban transport.
This commitment is paying off. The Partnership has generated 37 million euros in grants to support our cities and countries with technical assistance and project preparation, which has been used to mobilise an additional 811 millions euros in financing for concrete sustainable urban mobility projects in cities and countries with completed Sustainable Urban Mobility Plans (SUMPs) and National Urban Mobility plans and Investment Programmes (NUMPs).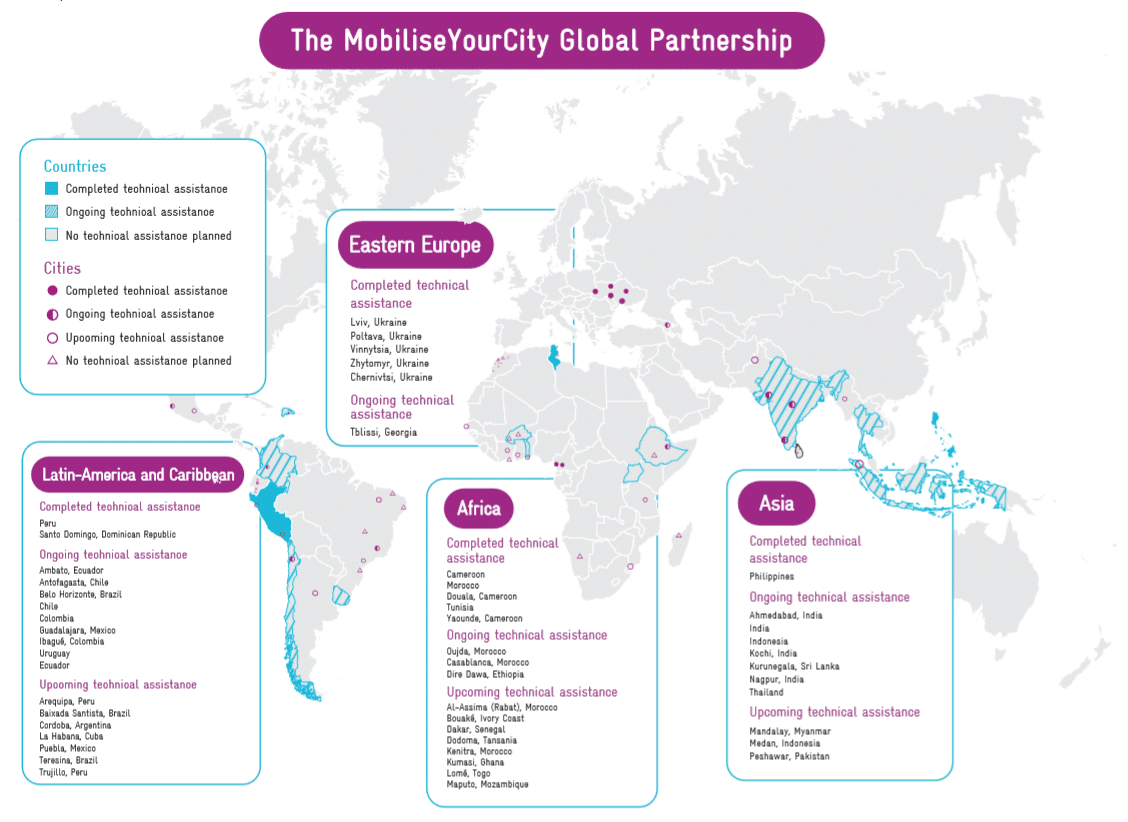 What kinds of projects are getting follow-up financing after SUMPs and NUMPs?
Aggregated across locations with confirmed follow-up financing for specific projects, this investment will lead to 12 metro lines, 8 BRT corridors, 5 cable cars, 21 bus corridors, 6 transport hubs, stations and depots, 10 trams, 150 buses and trolleybuses. These investments in physical infrastructures will enable approximately 6 million people to have improved access to public transportation.
We also have financing for a whole range of non-physical measures, such as the development of walking and cycling policies, the training of staff on such policies or the improvement of the image and attractiveness of bus systems to encourage people to use them.
Who are MobiliseYourCity's implementing partners?
Our main implementing partners are the Agence Française de Développement (AFD) and the Deutsche Gesellschaft für Internationale Zusammenarbeit (GIZ). In our partner cities and countries, the AFD is supporting 25 SUMPs and 3NUMPs and the GIZ is supporting 7 SUMPs and 7 NUMPs. Our other implementing partners, CODATU, Cerema and ADEME and the Wuppertal Institute are also supporting cities in capacity building activities.
Are there other ways MobiliseYourCity has had an impact in the last years?
In addition to concrete results in mobility planning and mobilising finance for investments, the Partnership is raining awareness on the need to decarbonise urban transport and building capacities to enable transformation. Just in 2019, 430 people were trained through 39 workshops and trainings.
What do you personally like about the MobiliseYourCity Partership?
The team! We are a completely new group of people in the MobiliseYourCity Secretariat. Since I started last year I got to bring 6 wonderful and talented people on board. Beyond the immediate team in the Secretariat, I also really like that I get to work so closely with AFD, my former colleagues at Asian Development Bank, the TRANSfer team in Germany and all over the world. This week I've been working a lot with the MobiliseYourCity India project on a climate finance training, which me let me reconnect with some people I haven't seen in years. Hopefully we can keep being a productive and service-oriented secretariat, and more people will want to join our extended MobiliseYourCity team!
What is next for the Partnership?
Well, we have ongoing work in another 22 cities and 10 countries. I'm looking forward to seeing us continue to scale our success soon. We also have new members continuing to join. Just last month we had Abbottabad and Swat in Pakistan became our two newest members.
More broadly, we are currently working on a new strategy for the next 5 years of the Partnership. We'd like to add a deeper level of engagement with selected member cities where we move from planning to implementation. We would also like to work on adding a fair transition in transport as a driving theme, in addition to decarbonisation.
Download the Mobilise Your City Global Monitor 2020 here.

The TRANSfer project by GIZ implements the MobilizeYourCity Partnership on behalf and is funded by the International Climate Initiative (IKI) of the German Ministry for the Environment, Nature Conservation and Nuclear Safety (BMU).