Financing Needs for Sustainable Transport Systems for the 21st Century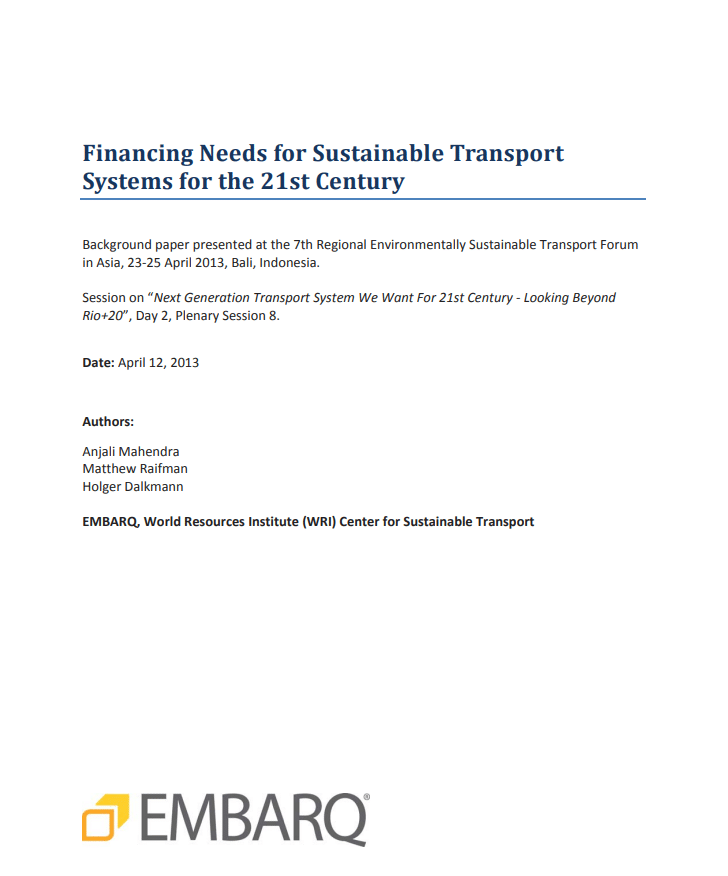 This background paper was presented at the 7th Regional Environmentally Sustainable Transport Form in Asia, taking place in Bali, Indonesia from 23-25 April in 2013.
The focus is primarily on Asia. It describes the financial flows in the local transport sector and the need for investment in sustainable transport considering financing gaps and barriers prevailing at that time at that time. On this basis, recommendations were drawn for national governments on how to effectively utilise and leverage the Rio+20 $175 billion financing commitment from multilateral development banks (MDBs).
This document contributes to broaden knowledge and enhance understanding of the importance of climate finance for low-carbon transport.
Topics: Financing, climate finance
Document Type: Background paper
Name of the Document: Financing Needs for Sustainable Transport Systems for the 21st Century
Authors: Anjali Mahendra, Matthew Raifman, Holger Dalkmann
Organisation: EMBARQ, World Resources Institute (WRI) Center for Sustainable Transport
Year: 2013
Number of Pages: 52
Language: English
Download here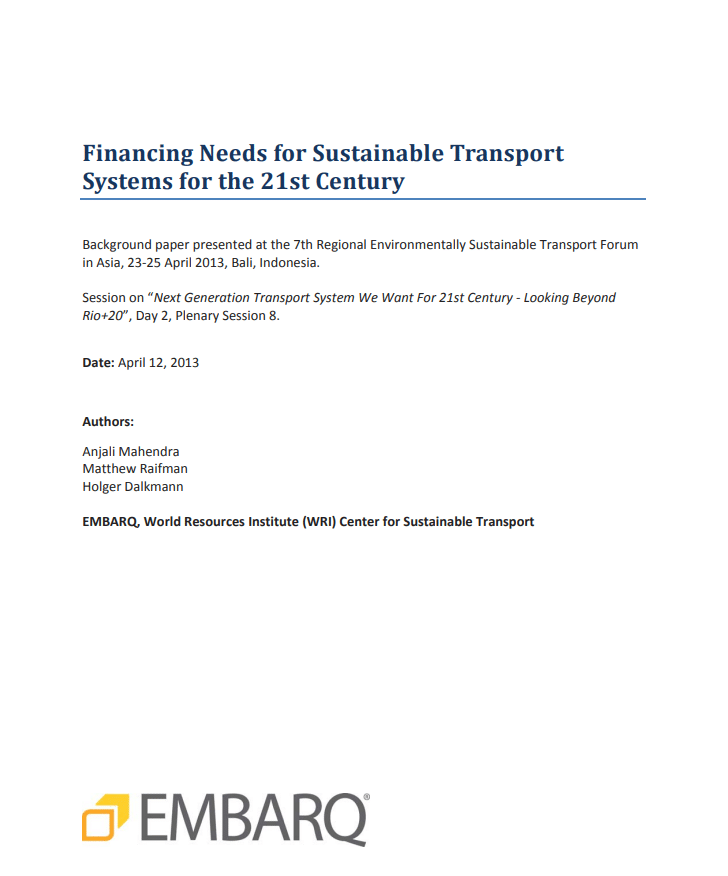 ---
Author(s)