Ambitious Climate Action Needs Better Transport Data
The Transport Data Commons prototype was launched on May 25th
With a prototype database up and running to demonstrate the vision, an effective organisational structure and initial seed funding from Germany, the UK and the US, the Transport Data Commons is ready to move into full operation and attract more funding in its second year. 30 organisations support the idea of open and robust data collection and management to enable transport decarbonisation and sustainable mobility.
What is the problem?
A year ago, the idea for the Transport Data Commons was born at a co-creation workshop on the sidelines of the International Transport Forum Summit in Leipzig, Germany. Publicly available transport data remains, at best, difficult to access in many fragmented databases. Sometimes transport data exists, but it is not openly accessible. Often it is not collected regularly, or it is difficult to compare and aggregate because it is not harmonised. This is the case across countries and is particularly acute in low- and middle-income countries.
As a result, many international development organizations with their partner governments step in to collect data for a given objective or transport sub-sector. While this is a wonderful job that supports policymaking and research; it leads to a variety of indicators, websites, PDF documents from which it is difficult to cross-check data and compile consistent time series. It also implies extensive resources that are spent on extracting, adjusting, checking and using data. Often, efforts are duplicated.
The vision: A common, shared and frequently updated database for transport
The people behind the Transport Data Commons want to develop a common data platform where all participating organisations can both contribute and extract data on the transport-climate nexus. It includes three elements that differentiate it from other ongoing efforts:
A space for storing and accessing open transport data from around the world (starting with greenhouse gas-related national datasets), with a strong focus on data standards and interoperability of existing databases;
Active, ongoing and partially automated data cleansing, including transparent documentation on GitHub and access to original data;
A mutually beneficial exchange of information between organisations collecting and providing data, and a joint effort by donors to avoid duplication of effort.
Everybody will benefit
While modelers and researchers could save a lot of time, as data collection and cleansing is extremely time consuming, the participating development organizations and donors could save money in the mid-term. This is why partners extend a warm invitation to join this collective endeavour to like-minded entities and individuals.
In the medium term, the Transport Data Commons will reduce data gaps and improve the quality of modelling, evaluation, impact assessment and reporting of transport projects. It will enable more effective support to low- and middle-income countries in their efforts to increase climate ambition. Donors, national and local governments, researchers, data analysts and civil society will all benefit from more accessible data.
In a nutshell, those who want to raise climate ambition need better transport data. So finally, the climate will benefit from Transport Data Commons as more ambitious climate actions is based on sound analysis.
How does it work?
Seed funding from Germany's GIZ and the UK's Climate Compatible Growth Programme has supported the prototyping efforts. UNECE is providing the infrastructure to host the database. To accelerate implementation, the partners have established three working groups over the last 12 months on (i) strategic issues, (ii) data architecture and (ii) user perspectives. All partners have been meeting regularly as a full group. The group is now refining the prototype database, establishing a formal organisational structure and identifying funding.
Have a look at the prototype database!
You may want to take a look at the prototype and get involved, whether by providing comments and feedback, data, or even considering supporting the initiative with in-kind or financial contributions.
Take a look at: www.transport-data.org.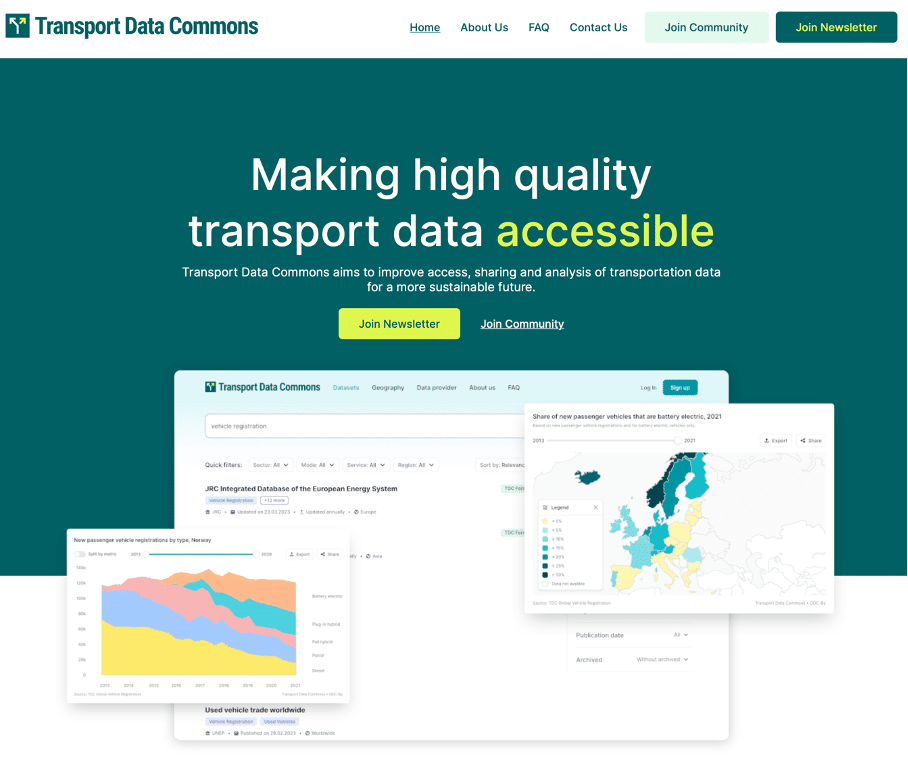 Please have a look at our resources on YouTube to learn more about the Transport Data Commons:
Introduction to the prototype (by Paul Kishimoto, IIASA)
Introduction to Transport Data Commons at Transforming Transportation (March 2023, Washington DC, with Maruxa Cardama, SLOCAT Partnership)
If you are interested to learn more and share your feedback, please contact the current project managers, Ms Kirsten Orschulok and or Ms. Verena Knöll at GIZ. You can meet Verena at the International Symposium on Transportation Data & Modelling (ISTDM2023) organised by the Joint Research Centre in Isrpa, Italy on 19 and 20 June.
Celebration of Women in Maritime Action in the Republic of Marshall Islands
In this current day, women represent only 1.2% percent of the global seafarer workforce. The IMO (International Maritime Organization) International Day for Women in Maritime is observed on May 18 every year. The day focuses on the following:
Celebration of women in the maritime industry
Promotion of recruitment, retention, and sustained employment of women in the maritime sector
Raise the profile of women in the maritime
Strengthening of IMO's commitment to the United Nations Sustainable Development Goal 5 (gender equality)
Support work to address the current gender imbalance in maritime
International Day for Women in Maritime
On 18 May 2023, the Republic of the Marshall Islands celebrated its first ever IMO International Day for Women in Maritime event, organised by the College of the Marshall Islands (CMI) in partnership with the Ministry of Transport, Communication, and Information Technologies (MOTC&IT), the Marshall Islands Shipping Company (MISC), the National Training Committee (NTC), the Marshall Islands Marine Resources Authority (MIMRA), the German International Cooperation (GIZ),the International Registries Incorporated (IRI) and the Marshall Energy Company (MEC) at Uliga Dock in the city capital, Majuro.
The College of the Marshall Islands is currently campaigning for new maritime courses for the next Fall semester, starting in this August. These courses are to provide high-quality educational services in maritime-related vocational training to the Marshallese people in the areas of engineering and deck-navigation works.
With the event, CMI Maritime Vocational Training Center Director, Edward Adiniwin hopes to include and recruit more women into taking these exciting new courses and eventually, pursue positions within the maritime sector perspectively.
Job Equity – A Marshallese Tradition
CMI President Dr. Irene Taafaki was present to provide words of encouragement and support to theedom
One of the key values of the College of the Marshall Islands is its commitment to equity and access to opportunities. The Maritime Program is no exception and plans to assist women to enter and progress through maritime careers.

Dr. Tafaaki
Dr. Tafaaki continued, "Anthropologist Dirk Spenneman has written that "Marshallese have always been noted for their navigational skill" and "either men or women, were taught the secrets of sailing and navigation. In another Marshallese legend describing how navigation skills came to the islands, a crucial role was attributed to another woman, known as Litormalu (or Taramalu) and whose mother, from the "clan of Kwajalein." From the time she was a small girl, she was taught by her adopted father and one other man, how to navigate through the skills of reading the weather and signs at sea, such as birds, rocks, swells and waves; they also taught her the chants associated with navigation. Litormalu spent a lot of time learning to feel the waves coming from different directions as they encountered land. When she was older the two men built her a canoe in which she continued to train until she became an expert navigator."
After the ceremony with various speakers, the students were given a tour of the facilities around the Uliga dock and the SV Kwai, a sailing cargo ship that assists MISC in transporting passengers and/or cargoes to and from Majuro Atoll to the neighboring islands. SV Kwai has been operating in the Marshall Islands now since end of 2020. In a few months from now, a new sailing cargo ship will be added into the MISC fleet, funded by the IKI (International Climate Initiative) through the GIZ Project Low Carbon Sea Transport: the new ship will as well be used as training platform for future students.
GIZ Pacific's Low Carbon Sea Transport Project is based in the Republic of the Marshall Islands and funded through the International Climate Initiative (IKI) of the German Federal Ministry for the Environment, Nature Conservation, Nuclear Safety and Consumer Protection (BMUV)
Building the Road to Safer and Enjoyable Cities
Approximately over 1.3 million people are dying due to road accidents globally, with the majority of children and young people as victims (WHO 2022). Road safety is an issue of global significance, transcending borders and impacting individuals from various groups. Regardless of the country they reside in, people have diverse safety requirements.

In a world where road safety remains a pressing global concern, it is crucial to revolutionise our transport systems. Dr. Kalpana Viswanath shared in our captivating interview her experience in the field. Dr. Kalpana is an outstanding leading figure in road safety development and the founder of Safetipin, a platform dedicated to enhancing road safety globally, providing support and resources for safer roads worldwide
During the interview, it became evident that unsafe conditions on roads are preventable. She emphasised the need to shift people's perspective, recognising that streets should revolve around people rather than being solely designed for vehicles. This shift entails a fundamental perspective, reimagining the way public space is planned and giving priority to the safety and well-being of pedestrians and other vulnerable road users. Whilst the journey towards safer roads may not be easy, it is undeniably crucial and requires concerted efforts from institutions, governments, and individuals alike.
The journey to a safe city is not an easy one, but I do not think we have to look for what is easy. We have to look for what is right and equitable, and this requires the hard work of institutions, government, and society.

Dr. Kalpana, Safetipin's Founder
There are many factors that affect the perception and feeling of safety. It is crucial to listen to the needs of the people to create safe public spaces for everyone.
Essential Ingredients for a Safe City
According to Dr. Kalpana, a safe city should include several key ingredients to ensure the well-being and inclusivity of its inhabitants:
A city must be responsive, actively addressing the concerns and needs of its residents. This responsiveness includes creating an inclusive environment that considers the equal needs of all individuals, regardless of their age, gender, ability, or background.
In order to be truly safe, a city must guarantee the presence of safe public spaces. These spaces should be designed with the intention of fostering a sense of security and comfort for everyone. It is essential that individuals can freely enjoy the city without fear or intimidation.
Cities are not just infrastructure but places where people live and interact with each other. Therefore, the development of roads and transportation systems must align with the diverse needs of the city's inhabitants.
We, as citizens, must be able to enjoy the cities where we live. Having an enjoyable city means having a safe city, and that is why we have to humanise cities.

Dr. Kalpana, Safetipin's Founder
This means accounting for the specific requirements of children, ensuring safe routes to schools, considering the safety concerns of women, accommodating the needs of older people, and implementing measures that cater to people with disabilities, among other considerations.
Safe Roads and Sustainable Mobility
Dr. Kalpana emphasised the direct correlation between sustainable mobility and road safety and that both goals are intertwined and require a collective effort to achieve shared objectives.
In order to achieve sustainable mobility and build safer roads, it is crucial to slow down and rethink our approach to transportation, aligning both agendas.

Dr. Kalpana, Safetipin's Founder
In the first place, this requires policy changes that support the integration of road safety and sustainable mobility, as well as the establishment of safe, affordable, and environmentally friendly public transport systems. Dr. Kalpana highlighted the importance of fostering partnerships between the transportation industry and movements advocating for safe public spaces, as these aspects are inherently interconnected and crucial for achieving sustainable development.
Moreover, she underlined the need for increased societal awareness and action. This includes a focus on measuring the impact of road safety initiatives and effectively communicating the data to the public. By providing concrete evidence for road safety, people are more likely to utilize them, ultimately resulting in positive outcomes and encouraging further progress.
Worldwide impact of Safetipin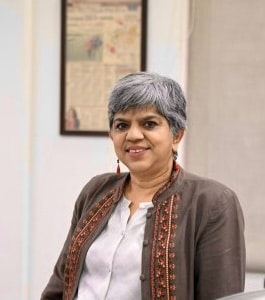 Safetipin platform has yielded significant positive impacts in various urban areas across different countries. The platform's implementation in Delhi is just one of the notable success stories. By identifying numerous dark spots and areas lacking proper lighting through the app, Safetipin facilitated collaborative efforts with the government, resulting in a reduction of over 5,000 such spots. This achievement improved the safety and security of urban environments.
Delhi's experience with Safetipin exemplifies the platform's effectiveness in empowering individuals to enhance their safety. Specifically addressing women's needs, Safetipin provided valuable advice on selecting safer routes, assessing the safety of neighborhoods, and identifying secure transport stations. Furthermore, the platform offered support to women who faced any form of harassment in public spaces, demonstrating its commitment to fostering safer communities.
The success of Safetipin extends beyond Delhi, reaching countries like South Africa and Colombia. In Bogota, for instance, where a thriving cycling community exists, collaboration with the country's Secretary of Women enabled Safetipin to equip women with crucial information for navigating the city without encountering danger.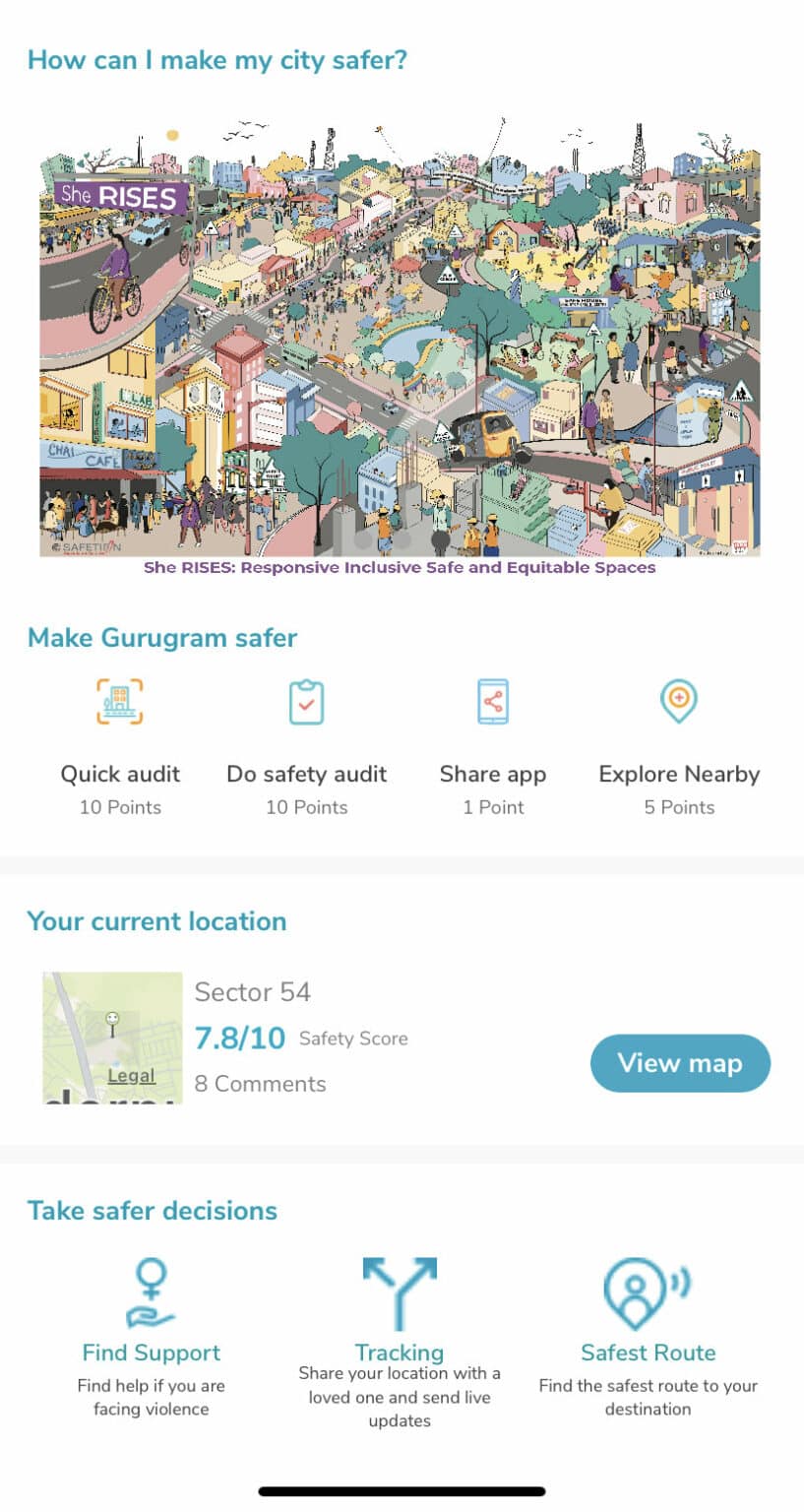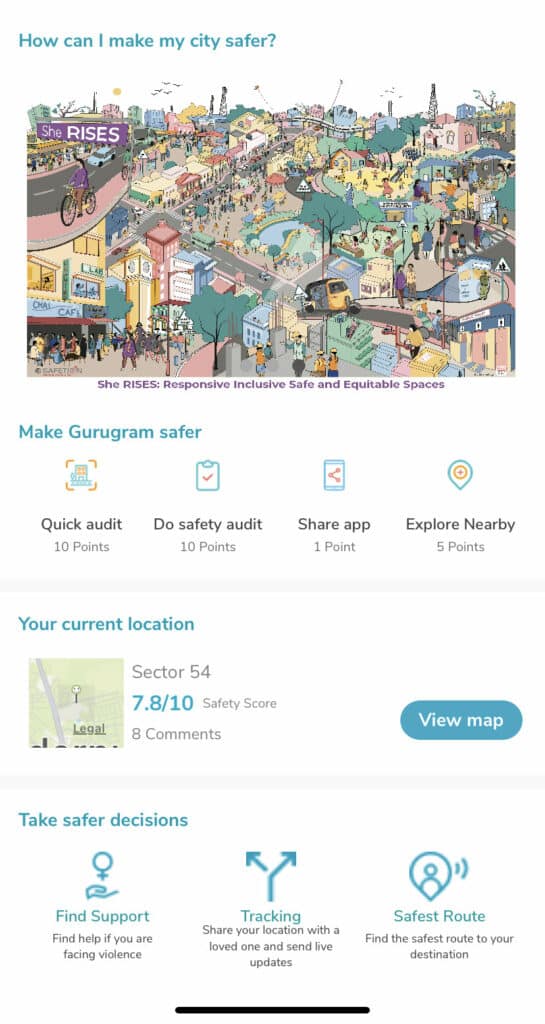 To support the development of platforms and movements focused on promoting safe spaces and green mobility, people should utilise these tools. When individuals download the MySafetipin App and actively contribute their experiences and feedback, these platforms become stronger and more powerful in their ability to support and uplift society.
Transforming the scary stories of cities into comfort ones
While many cities around the world offer immense beauty and attractions, there are instances where caution needs to be exercised, particularly during late-night hours.
The focus on road safety aims to provide information and resources to society, transforming urban narratives from potentially frightening experiences to positive and enjoyable ones. The goal is to create cities that are welcoming and enjoyable for every individual. Cities where fear is minimised, and people can freely explore and walk without constant apprehension. While it is important to remain cautious, the overarching aim is to foster an environment where cities become vibrant and inclusive spaces for everyone.
As this journey towards safer roads and more inclusive cities continues, it is evident that a collective effort involving institutions, governments, and society as a whole is essential. By working together, we can create a future where road safety is a global priority and cities become vibrant, accessible, and welcoming environments for everyone to thrive.
MRV for Transport in Asia – Technical Training by UNFCCC secretariat and GIZ
Globally, transport contributes one quarter of Greenhouse Gas emissions. For effective implementation of emission mitigation in the sector, it is crucial to establish consistent MRV systems for the transport sector. At a 3-day training workshop from 9th to 11th May 2023 in Ha Long, Viet Nam, the 26 participants of ministries of transport and ministries of environment from Bhutan, Cambodia, Indonesia, Lao PDR, Republic of Maldives, the Philippines, Republic of the Marshall Islands, Sri Lanka, Thailand and Viet Nam working on emission accounting and scenario design exchanged interactively on:
Greenhouse Gas emission estimations in the transport sector, looking a the benefits and challenges of different approaches in view of data availability and consistency and technical implementation.
Data acquisition, data collection and data management, which often constitute the greatest challenges when estimating emission of the transport sector, due to the fragmentation of the transport sector.
Prioritisation of climate actions, considering multiple criteria as well as the calculation of scenarios and GHG projections using different approaches.
Tools for GHG emission quantification and standards, such as the ISO 14083 as well as capacity building opportunities.
In his opening speech, Mr. Tran Anh Duong, Deputy Director General, Department of Science, Technology and Environment, Viet Nam Ministry of Transport explained "This is a crucial opportunity for Viet Nam and our fellow countries in the Asia-Pacific region to learn and exchange on the technicalities of a consistent MRV system for the transport sector. We recognise the importance of the MRV system for ensuring the transparency and integrity of our collective efforts to combat climate change". "There is so much to learn and much to share among trainers and participants during this training workshop", Marlan Pillay, Secretariat UNFCCC's representative added.
I really like the fact that we can see the real-world scenarios in practice, and we can see the knowledge and experience from our fellow colleagues especially when it comes to the new ideas. We had very interactive sessions which were super helpful.

Valentino Keimbar, representative from Marshall Islands
In his remarks, Daniel Bongardt, Programme Director Transport and Climate Change, GIZ talked about the challenges of transport data collection and developing a robust Measurement, Reporting and Verification (MRV) system. He also emphasised its importance: "if we understand where the emissions come from, we can address the problem using evidence".
Throughout the training, the participants actively exchanged practical experiences, knowledge and national status through exercises, case studies and group discussions during the training. Various presentations covered topics ranging from questions on data collection and verification, case studies on country's NDC and long-term low-emission development strategies (LT-LEDS) to concrete actions such as the public utility vehicle modernisation programme of the Philippines or the introduction of electric vehicles in Viet Nam.
I like that it was easy to understand because the presentations are very clear, they interacted with us in a very friendly manner. The activities were very joyful and not boring.

Dilini Liyanage, representative from Sri Lanka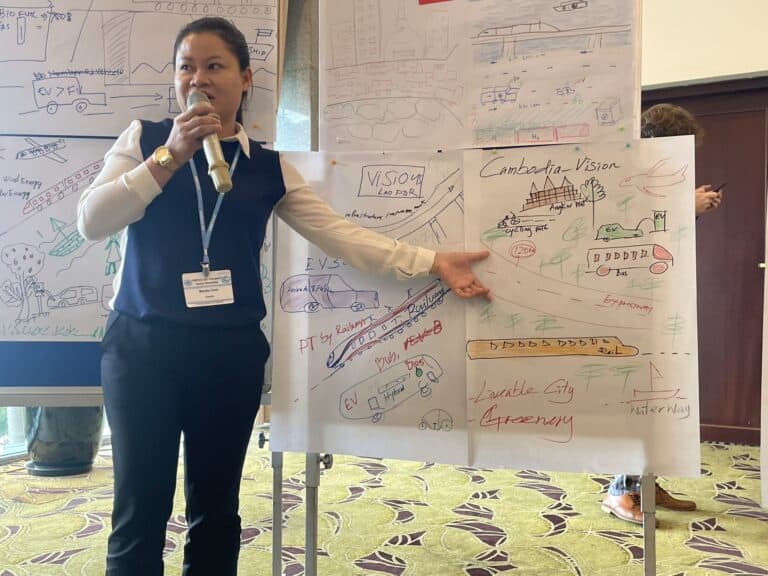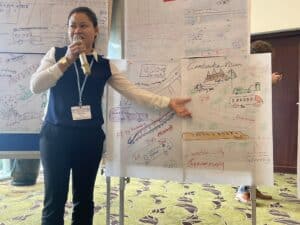 The 3-day technical training workshop on "GHG emissions quantification and prioritising policies, actions and measures in the transport sector for Asia-Pacific", was co-organised by Ministry of Transport of Viet Nam in collaboration with the United Nations Framework Climate Change Secretariat (UNFCCC) and Deutsche Gesellschaft für Internationale Zusammenarbeit (GIZ).
I am very interested to learn from the other countries because countries like Indonesia or Lao or Cambodia we have the same condition, same geography so we can share and learn from each other.

Viet Hung Ly, representative from Viet Nam
NDC Transport Initiative for Asia (NDC-TIA) is part of the International Climate Initiative (IKI). The German Federal Ministry for Economic Affairs and Climate Action (BMWK) supports this initiative on the basis of a decision adopted by the German Bundestag. It supports China, India, and Viet Nam as well as regional and global decarbonisation strategies to increase the ambition around low-carbon transport.
In Viet Nam, the project's implementing organisation is the Deutsche Gesellschaft für Internationale Zusammenarbeit (GIZ) GmbH and partner institutions include World Resources Institute (WRI) and International Council on Clean Transportation (ICCT). Viet Nam Ministry of Transport (MOT) is the Lead executive organisation and the Department of Science, Technology and Environment (DOSTE) is the project owner. For more information on the project, please visit: https://www.ndctransportinitiativeforasia.org/.
5 Lessons from China, India, Vietnam on Decarbonising Transport and Accelerating Climate Action
The momentum towards low-carbon and sustainable transport is growing globally, but the sector still lags behind many others and each country faces a unique path to travel. Political landscapes, regulations, industry interests, market set-ups, financial resources and social considerations all differ to create different starting positions and different parameters that will ultimately shape the best course for each country. However, there are also some commonalities.
Drawing from the experiences of China, India and Vietnam so far – both successes and failures – the NDC Transport Initiative for Asia identifies five lessons on how similar countries can increase transport ambitions and accelerate climate action.
1. Set Clear Targets and Define Long-Term Visions
In China, India and Vietnam, demand for mobility and vehicle ownership are expected to increase drastically with rapid urbanization, economic development and population growth (at least in the case of India and Vietnam). In the face of this growing motorization, the NDC-TIA's Path to Zero Council Report calls for enhanced ambition and specific transport targets in climate commitments. As of April 2022, 38 countries in Asia had submitted updated NDCs or second NDCs; only Bangladesh, Georgia, Japan, Sri Lanka, Israel and Vietnam contain a quantitative GHG emission reduction target for the transport sector. More countries contain other types of targets – for example, related to electric vehicles, efficiency improvements or biofuels. China, India and Vietnam have, however, set economy-wide carbon neutrality goals with different approaches to translating targets into domestic policies.
China submitted its updated NDC and LTS in 2021, outlining ambitious goals for carbon peaking before 2030 and to be carbon neutral before 2060. The target is not yet enshrined in an official law but has become a core focus and narrative across all policy documents across national and subnational governments. In alignment with its updated NDC, China's "1+N" policy system is ambitious and seeks to accelerate the development of an integrated multi-modal transport network and includes policy actions to promote low-carbon transport. WRI China's analysis reveals that subnational governments have had difficulty setting transport emission reduction targets due to the lack of transport statistics and unified transport emission accounting methodologies. It is thus critical to develop credible transport CO2 emission inventories to allow sectoral target-setting and tracking of the decarbonization progress.
India's updated NDC includes targets closer to its current level of climate action, when compared to its first NDC, however much deeper emission cuts and stronger targets are needed to put India on a 1.5-degree pathway. India does not have any transport-specific emission reduction targets in its updated NDC though it does envision railways to become net zero and rail to account for 45% of freight traffic by 2030 in its long-term strategy (LTS). The NDC-TIA Forum for Decarbonising Transport, an initiative of NITI Aayog and WRI India, has brought together climate modelers, transport policymakers, researchers and practitioners to deliberate on different models for carbon-neutral transport systems in the country. GIZ India is also modelling different pathways to achieve net-zero targets in the transport sector.
Notably, Vietnam committed to net zero by 2050 at COP26 with additional pledges related to methane emission reductions and coal phase out. The government entrenched its net-zero goal into law and released an updated NDC in 2022. The updated NDC provides a sectoral breakdown of targets and policies and puts forward a detailed implementation plan of the targets by improved policies and institutions, capacity building and technological development, financial requirements and international cooperation. Following the approval of its National Climate Change Strategy, the government announced an Action Programme on Green Energy Transformation which details steps to reduce carbon and methane emissions from transport. However, significant policy design and implementation across key sectors is still required, as well as alignment with its NDC. To aid this process, the NDC-TIA is supporting the government in developing transport emission models, electric mobility roadmaps and new financing mechanisms.
All three countries have announced non-legally binding electric vehicle (EV) targets. China set targets of a 20% share for "new energy vehicles" (NEVs) in new sales by 2025 and 100% electrification of the public fleet vehicle stock by 2035. To date, China has already surpassed the 20% EV share target and expects to reach a 40% share by 2030. India continues to promote EVs and set targets for new sales of light-duty vehicles (70% of commercial cars, and 80% of two- and three-wheelers to be electric by 2030). As of February 2021, 15 states in India have final or draft EV policies in place. In Vietnam, the government envisions to power 100% of buses by clean energy by 2025, and to have 50% of the vehicle fleet and 100% of taxis running on electricity and green energy by 2030
2. Unlock Financing to Enable Systems Change
While the adoption of transport targets can help policymakers implement adequate measures to speed the low-carbon transition, financial instruments must align with these targets to enable action from the private sector and allow the provision of new services. As the demand for transport infrastructure simultaneously grows, this calls for countries to urgently facilitate investment in technology and sustainable infrastructure to prevent "lock-in" of carbon-intensive, non-sustainable pathways.
Although the provision of EV purchase subsidies can be costly, governments can explore incentives such as leasing and consumer financing to mitigate ownership risks. Market mechanisms with concessions can be a cost-effective way to build standardized charging networks and there are ways governments can help establish a stable long-term investment environment for charging point operators and manufacturers, as suggested by our study tour findings.
China's rapid acceleration in electrification – China is the world leader in the rollout of EVs and charging infrastructure – is largely driven by the central and local governments, but it is facilitated by private sector innovations. A few key factors have supported the fast roll-out of electric bus fleets in many Chinese cities: the mandate to shift to clean energy buses, government subsidies that lowered upfront costs of vehicles, and a viable business model where stakeholders collaborate to share risks and improve financial efficiency. Leadership from local governments, such as in Shenzhen, has played a crucial role in piloting e-bus projects with innovative procurement solutions. To further decarbonize China's road transport, WRI China estimates that large low-carbon investments amounting to 39–83 trillion Chinese Yuan ($5.7-12 billion) are needed from 2020 to 2060. Given the immense price tag, public investments won't be sufficient to meet the needs. A more predictable regulatory environment and better access to finance would allow the private sector to play a bigger role in delivering innovative solutions.
India is rolling out e-bus deployment with aggregated tenders. With policy support like FAME II, the registration of new e-buses grew to 1,176 in 2021 as well as a tender for 5,450 e-buses for five Indian cities. To overcome high capital costs, Indian cities are experimenting with innovative procurement models and financial practices for bus fleets and have plans to increase charging infrastructure.
For Vietnam, the NDC-TIA is working with Hanoi and Ho Chi Minh City to analyze how to adapt the bus subsidy model for e-bus fleets, developing finance mechanisms for e-bus adoption and engaging financial institutions to mobilize new resources. VinFast, the first and largest domestic automobile and electric scooter producer in Vietnam, recently received $135 million in financing, led by the Asian Development Bank, to support manufacturing of e-buses and development of a national charging network for EVs.
3. Establish Multi-Stakeholder Platforms to Foster Collaboration
Siloed policymaking and disconnection between policy and implementation are critical barriers to transforming transport systems. NDC-TIA has worked to improve collaboration with government actors in China, India and Vietnam across different levels to improve the effectiveness of transport decarbonization policies.
To achieve goals set in China's 1+N carbon neutrality policy system, we facilitate multi-stakeholder platforms across levels of government and ministries to ensure transport polices are crafted with the necessary whole-of-government approach. In Guangdong Province, NDC-TIA partners met with local authorities to understand the diverse responsibilities and needs of different departments. This helped to address data gaps for emissions accounting.
In India, the Forum for Decarbonizing Transport was launched to catalyze stakeholder engagement to support policymaking for more ambitious transport action. As part of the Forum, several workshops have been organized covering topics such as financing, carbon market regulation and modelling pathways for zero-emission transport.
In Vietnam, NDC-TIA has supported the Ministry of Transport in collaborating with international and domestic partners to develop an e-mobility roadmap and action plan. Through stakeholder engagement, research and knowledge exchange, we have also supported Ho Chi Minh City in developing Vietnam's first city e-mobility action plan, which will be integrated into the city's master plan.
More integrated, coherent and coordinated policy efforts across sectors are still needed, however. India has independent policies for the clean energy transition (e.g., in the draft National Electricity Plan published in September 2022) and for EVs (e.g., FAME II or other initiatives of EV mission). Similarly, in China and Vietnam, growing electricity demand from vehicle electrification will require a paradigm shift in how electricity systems work. Policymakers need to bring actors of different interests to the same table to develop financially viable solutions and bring the right technology suitable for the local context.
4. Raise Fuel Consumption and Emission Standards
Over the last decade, the governments of China, India and Vietnam have established or proposed fuel consumption or CO2 emission standards for new passenger cars and light-duty vehicles. Considered one of the most effective mitigation measures, they have helped improve emissions performance and are becoming increasingly ambitious. Examples from other major EV markets suggest that fuel consumption standards based on incremental efficiency could further boost growth and help increase the share of renewable energy by cutting overall energy demand and creating a pull factor for fleet electrification with fleet standards.
Currently, China's corporate average fuel consumption scheme is tied to NEV mandates, requiring manufacturers to meet credit requirements through the production of vehicles based on vehicle efficiency and allowing them to use extra NEV credits to comply with fuel consumption requirements. WRI China's modelling finds that fuel efficiency improvements can generate 17% of the emission reductions in China needed to meet its carbon neutrality goal by 2060. Tightening fleet-wide fuel efficiency is also expected to stimulate NEV production.
For India, research by the International Council on Clean Transportation (ICCT) finds that while the passenger cars are comparably fuel efficient by international standards due to their small size and weight, there remains a need for the government to develop more stringent emission norms to generate faster emission reductions. Another study on the fuel consumption from light commercial vehicles reveals the need for effective CO2 emission standards and suggests a star-labeling standard.
In Vietnam, compliance for the current technical standards governing the fuel economy of motorcycles is voluntary and as a result very low. ICCT conducted detailed analysis and developed a baseline of fuel consumption of two-wheelers as well as passenger vehicles up to nine seats which found a wide range of fuel consumption levels among vehicles with similar weight and engine power, indicating the potential for technology improvements in less-efficient models and can serve as a foundation for future policies designed to set new emission standards. Currently ICCT and GIZ are assisting the government to develop a proposal for new fuel economy standards for passenger vehicles under nine seats.
5. Scale up Freight Decarbonisation
Asia accounted for 39% of global freight activity in 2015 and expects to reach 46% by 2050. However, the impact of freight has often been underestimated and public authorities historically focus on passenger transport. The Council for Decarbonising Asia identified freight as a blind spot that holds back actions advancing zero-emission transport.
India referred to freight in its LTS and launched the National Logistics Policy in September 2022, aspiring to reduce logistics costs to global benchmarks by 2030. China promotes freight mode shift from road to rail and road to waterways in its 14th Five-Year Plan (2021-2025). To support the decarbonization of the transport sector in Guangdong Province, WRI China organized a workshop on freight modal shift from road to rail at the Shenzhen port. Complementing this, the team is also conducting a feasibility study of zero-emission freight zones in several major cities in the province, including Shenzhen and Guangzhou.
The electrification of heavy-duty vehicles is emerging as a viable solution and is gaining traction among governments. ICCT's analysis suggests that all battery-electric trucks in China can achieve total cost of ownership parity with diesel trucks in the second half of this decade. While China is now the world's largest heavy duty vehicle market, with a booming manufacturing industry and high demand, other emerging markets are relatively less ready to adopt zero-emission vehicle technology. China does show that policies targeting the deployment of zero-emission vehicles with high emission-reduction potential and adequate incentives can help close the total cost of ownership gap between electric heavy-duty vehicles and their diesel counterparts more quickly. International support for financing the transition, technical assistance, and knowledge sharing to support capacity will all be critical to accelerating freight electrification.
The experiences of China, India and Vietnam are valuable because they demonstrate different approaches to materializing the opportunities to decarbonizing transport. While climate change mitigation in the transport sector is not yet an overarching priority in Asia, the building blocks are starting to emerge on which such a more comprehensive approach could be based. Policy interventions following the "Avoid-Shift-Improve" framework offer the best chance for a broader, more equitable transformation to zero-emission transport. China has expanded public transport in many cities in the last decade, and India and Vietnam are prioritizing the electrification of bus fleets. Moving forward, providing high-quality and clean public transport and improving conditions and incentives for walking and cycling will all be critical.
Across all global regions, transport emissions have grown fastest in Asia, with China and India accounting for 58% of total emissions. Making progress in the region is key to implementing the Paris Agreement. With these lessons to draw on, other governments can also develop data-informed approaches to speed up and maximize the benefits of the transition to low-carbon transport systems, as GIZ under the NDC-TIA has begun supporting in Thailand and the Philippines. The right policies, technologies, investments and stakeholder buy-ins are critical to navigating this journey.
The full blogpost was originally published on TheCityFix on 6 April 2023, written by Yiqian Zhang (WRI), with contributions by Urda Eichhorst, Indradip Mitra and Ly Dang Tuyet (GIZ), Ben Welle, Sebastian Castellanos, Stephanie Ly, Chaitanya Kanuri, Garima Agrawal and Nikita Gupta (WRI), Malithi Fernando (ITF), Zifei Yang, Francisco Posada, Anuj Dhole (ICCT), Angel Cortez, Nikola Medimorec (SLOCAT) and Ernst Benedikt Riehle (Agora). Interview support provided by Yifan Ding and Yaya Liu (WRI).
Initiating Action Towards an Inclusive Transportation System in India
Her awareness of the needs of various groups of people inspired her to come up with initiatives that will help Bhubaneswar's public transportation system become more gender-responsive.
An inclusive transportation system is vital for ensuring equitable access to transportation services for all individuals, regardless of their background or abilities. Initiatives that aim to improve transportation infrastructure and services to ensure inclusivity has gained significant attention in recent years. One such initiative is led by Dipti Mahapatro, who has been actively working towards transforming the transportation system into a more inclusive one. In this article, we will explore the key aspects of Mahapatro's initiative, and the steps are taken to put it into action.

Dipti Mahapatro completed her M. Phil and Post-Graduate degree in Industrial Relations and Personnel Management. For nearly two decades, she has served the Indian state of Odisha as an Odisha Administrative Service (OAS) Officer. Currently, she serves as the General Manager of Personnel & Administration at Capital Region Urban Transport (CRUT) along with the Additional Charge of Officer on Special Duty at Odisha State Road Transport Corporation (OSRTC).
The year 2018 was the beginning of her career in transport and mobility when the Government of Odisha formed Capital Region Urban Transport (CRUT) to modernise the urban mobility system in Bhubaneswar as part of the Smart Cities Mission employing a user-centric model, rather than a net cost model. CRUT is not only an organisation for her as she has nourished and witnessed it become part of creating accessible, affordable, sustainable, intelligent, safe, and inclusive public transport for all.
From the moment she joined CRUT, she knew that she had to do something that would totally transform the urban mobility ecosystem of not only the city of Bhubaneswar but the entire capital region of Odisha
The results of her beliefs
Other than the dominance of the private transit operators in the city, a significant challenge was bringing about a change in the public's mindset and encouraging them to switch to using the public transport services offered by CRUT.
Over the last decade, the number of private vehicles in Bhubaneswar has increased almost threefold. After CRUT implemented the planning, design, and monitoring, over 57% of passengers reported shifting from other modes of transport to Mo Bus the previous year alone.
Dipti believes it is crucial to understand the needs of diverse groups of people and count on their representation to ensure that services cater to everyone equally in the transport sector.
During the initial days of Mo Bus service, having female conductors was unimaginable in Odisha. But she stressed the stringent policy of including a 50% female Mo Bus Conductors goal.
Dipti also mentioned that today, three years down the line, 40% of our drivers are women and people have accepted this as a welcome change in society, especially our female commuters.
She also leaped, bringing the transgender community into the mainstream mobility sector.
I envision that one day we will also have women and transgender drivers of Mo Buses. To achieve this, CRUT has planned to facilitate Heavy Motor Vehicle Driving Training exclusively for these two gender groups.

Dipti Mahapatro
She hopes initiatives like these could strengthen Bhubaneswar's gender-responsive public transport ecosystem.
Mo E-Ride is a one-of-a-kind project in the country
The pandemic pushed the vulnerable sections of society into further destitution. With reports on the increase in domestic violence against women during the lockdown and the poor conditions under which the transgender community was barely surviving, Dipti felt something must be done urgently to empower these people. This led her and the team to conceptualise the Mo E-Ride project, where women and transgender people have been trained and recruited as 'Sarathis' (drivers) of E-Rickshaws.
Today, these Sarathis fill my heart with pride, much like the slogan of Mo E-Ride – 'Ride with Pride' – as it truly speaks of the incremental change that the society is witnessing towards transforming into what CRUT had envisioned.

Dipti Mahapatro
In the mobility shift, women must play a significant role as change agents; at least, that's what Dipti is trying to say with her acts and her view on the importance of gender inclusion in the public transportation industry are based on the concept that different gender groups encounter diverse situations drive change in Odisha. From the user perspective, the infrastructure of transit services provided should be designed in a manner that is gender sensitive.
It's time to step out of the patriarchal mindset, step into the shoes of the public, step towards bringing inclusivity and accessibility, and step forward to embrace a sustainable future.
The initiative into action for an inclusive transportation system such as Mo Bus and Mo E-Ride led by Dipti Mahapatro is a crucial step toward creating a transportation system that works for everyone. By addressing the unique needs of different communities and individuals, this initiative has the potential to improve access to transportation services and enhance mobility for all. Through continued efforts and collaborations, we can build a transportation system that is truly inclusive and benefits everyone in society.
NDC Transport Initiative for Asia (NDC-TIA) is part of the International Climate Initiative (IKI). The German Federal Ministry for Economic Affairs and Climate Action (BMWK) supports this initiative on the basis of a decision adopted by the German Bundestag. It supports China, India, and Viet Nam as well as regional and global decarbonisation strategies to increase the ambition around low-carbon transport.
Pathing the Way for the Thai Clean Mobility Programme
This article is part of our #StoriesofChange where we profile the work of our partner countries in developing climate actions in transport. Read more #StoriesOfChange and follow the Hashtag on Twitter.
Half of a Decade of Thai TRANSfer Cooperation
Transportation does not only drive country's economy, but also create big impacts on social and environmental aspects. In Thailand, the transport sector accounted for 19% of total national greenhouse gases emissions or 61 MtCO2 in 2013. Within the transport sector, road transport has by far the highest CO2 emissions, amounting to 97% of the sector's total. Per capita transport emissions in Thailand are 0.94 tCO2. The TRANSfer III "Facilitating the development of ambitious transport mitigation actions" is a cooperation between German International Cooperation (GIZ), and Office of The Office of Transport and Traffic Policy Plan Office (OTP) to enhance climate-friendly mobility and support mitigation actions in transport sector in Thailand, implementing from 2017 – 2022. The aim of the project is to reduce greenhouse gas (GHG) emissions through the development of the TCMP.
Building a Strong Cooperation and Showcase Best-Practices – How it all Started
With growing negative impacts from transportation and increasing ambitions from GHG mitigation towards full decarbonisation not only of the transport sector but of the entire economy. Thai Government is striving towards target setting together with road-mapping of ready-to-implement measures and policies. For a sustainable and comprehensive approach, the TRANSfer project in Thailand has committed to support our partner OTP in the development of the TCMP.
Following the National Urban Mobility Programme (NUMP) concept, the TRANSfer Thailand started by looking at the urban mobility issues in Thailand through various meetings and workshops with national and local stakeholders. Finaly triggered by the severe air pollution in Thailand in the year 2017, the TCMP was established.
Set up of Steering Committee and WGs
In collaboration with the OTP, the project steering committee played an important role in advising and advancing the work across all three components under TCMP. The committee assigned three working groups for each TCMP's workstream, in which stakeholders provided comments and suggestions to the project team. The committee's members did not only come from the Ministry of Transport but also included represetatives pf other ministries, including Ministry of Environment, Ministry of Energy, Ministry of Finance, and Ministry of Interior.
The Establishment of the Thailand Clean Mobility Programme
Due to rapidly increasing GHG emissions from transport, the dramatic rise in air pollution in Thai cities and losses in productivity from congestion, the project is supporting the Thai Government in the creation of the TCMP. The objective is to design the TCMP, a national programme that supports city administrations in their efforts to plan and implement Sustainable Urban Transport Projects, thereby reducing GHG emissions and air pollution stemming from transport in Thai cities. The Programme encompasses 3 work packages:
Work package 1: Studying a Congestion Charging Scheme for Bangkok
Work package 2: Supporting the bus sector reform and fleet modernisation in Bangkok
Work package 3: Setting up of a National Sustainable Urban Transport (SUT) Fund to finance SUT projects in further Thai cities
In order to design the programme, the Thai Government has established three inter-ministerial working groups for each of the programme's pillars to work jointly on the detailed scheme design:
Congestion Charging,
Bus sector reform and modernisation, and
Clean Transport Fund establishment.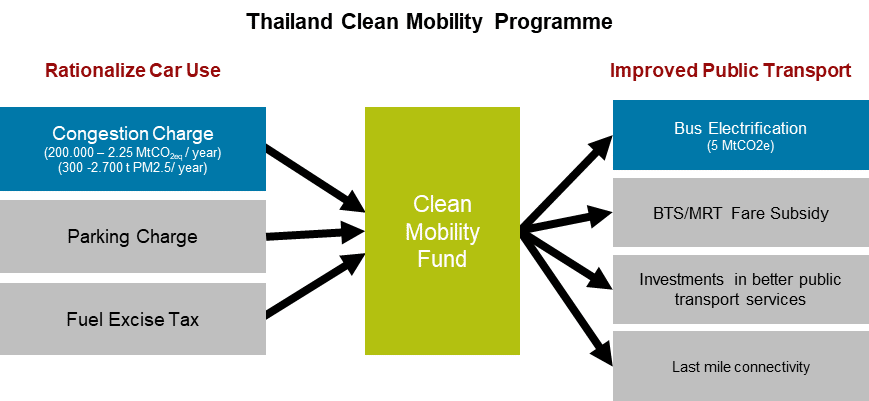 Study Tour
To gain first-hand experience in Low Emission Zones and Congestion Charging, TRANSfer organised a study tour to Berlin and London in February 2020. The tour was joined by decision-makers from the Transport Ministry and the Bangkok City Administration, including the Permanent Secretary of the Transport Ministry, Mr Chaiwat Thongkamkoon.
After talks with government officials and experts as well as site visits, the study tour culminated in a workshop to design the Bangkok Clean Air Zone, emphasising equity issues and public transport availability – topics high on the Thai Governments agenda. GIZ supported the Thai Government throughout the last year in modelling different scenarios on what the Clean Air Zone could look like in terms of size, charging method, pricing, and exemptions, putting emphasis on impact assessment on air quality and congestion relief.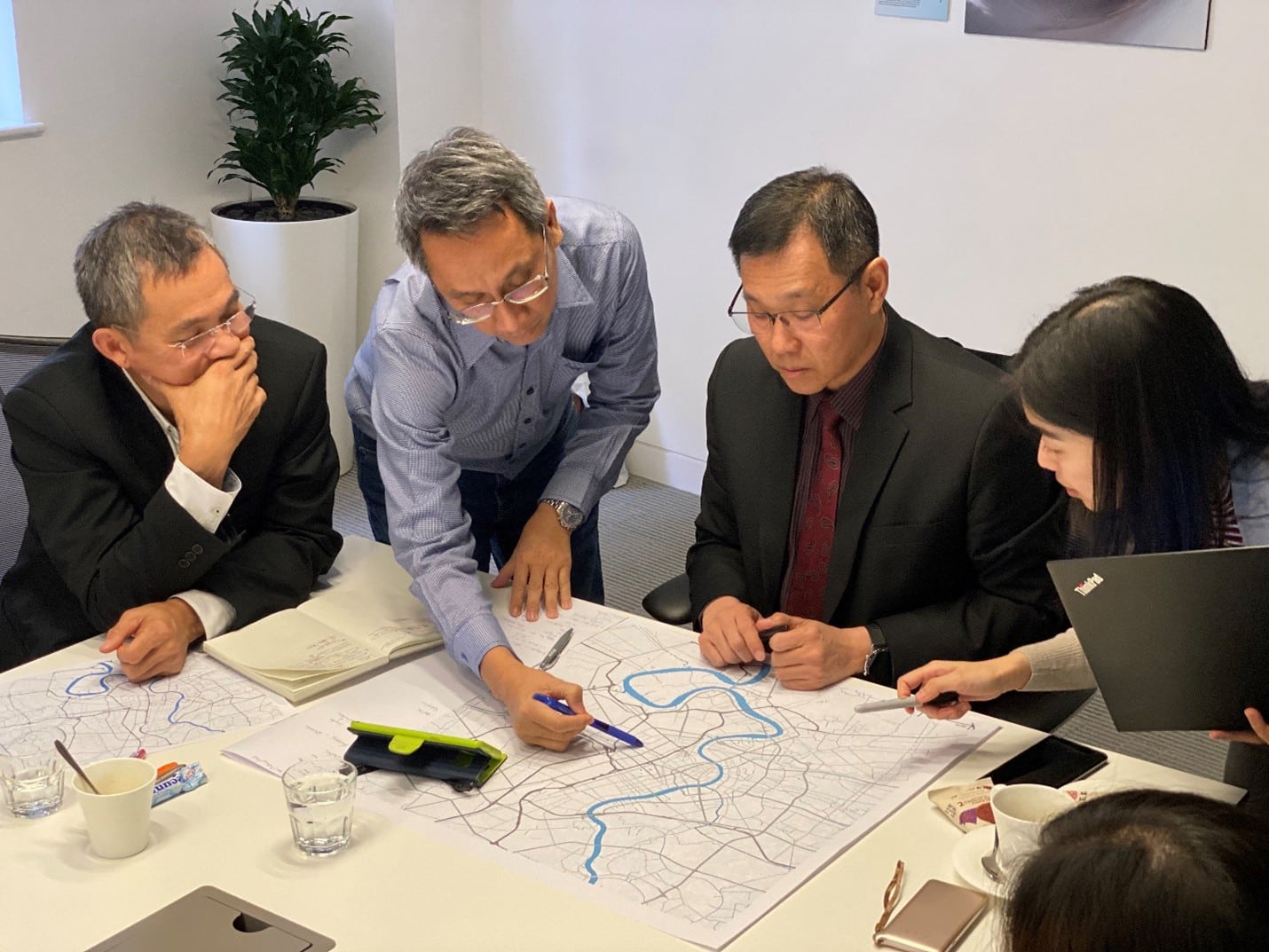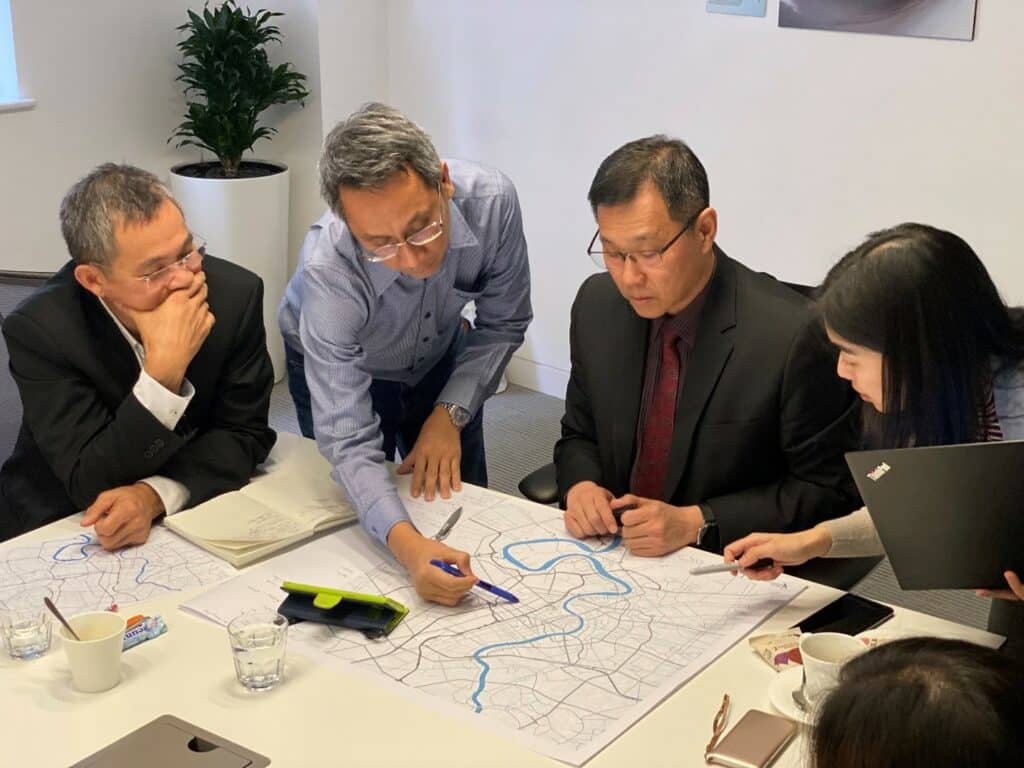 The key take away of the trip showed that the OTP and BMA can decode the success implementing factors of the low-emission zone from Berlin and London. Impotantly, those factors were taken into consideration through additional actions such as the public acceptance and communication, the use of the fee collection for the improvement of public transport. In the mean time, the institutional structure for the congestion charging implementation had been discussed between OTP and BMA. Those issues have been further explored based on their pracrical experiences gained during the study trip.
Transport and Climate Change Week – Peer-to-Peer Learning Opportunity
Throughout the past years of Thailand's participation in the Transport Week, the TRANSfer project has been linking partners and stakeholders from Thailand who work in the field of transport with international experts. Especially 2021-2022, with COVID-19 affecting international travel, Transport Week virtual programmes helped not only to decrease the travel-related carbon footprint of the participants, but also allowed more partners to join the event with just "one click". With this opportunity, partners and stakeholders in Thailand were integrated in a supportive environment for information exchange, discussion as well as continuation of good collaboration in the future on more ambitious carbon-neutral development of the transport sector.
Data Crunching for Evidence-Based Policy Design and it is Impact
The congestion charging modelling scenrios for Bangkok were conducted under the supervision of the steering committee and working group. The pre-feasibility study results have shown that congestion charging has a large potential to reduce congestion and emissions. The density of the road network in Bangkok makes finding a suitable congestion charging zone a challenge. Larger zones, with less rerouting options may be more effective than smaller zones, but this has a downside of increased internal traffic within the charging zone.
Scenario Modeling
Four scenarios were defined as a cordon charge located in the centre of Bangkok where congestion and air quality were identified as most problematic. Vehicles pay when they enter the cordon. No vehicles were exempted from the congestion charges at this point. Also, the charges were not yet differentiated in place or time. For each scenario three different charge levels were examined, namely 50, 80, and 120 THB (1.4, 2.2, 3.3 EUR) respectively.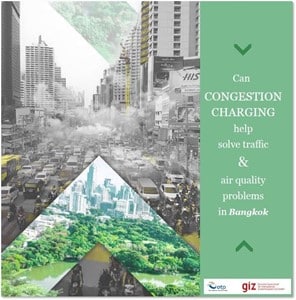 After the effects of the first four scenarios were presented and discussed within the steering committee and working group, the design of scenarios 5 to 7 occurred in a slightly different manner. First, access to public transportation and equity were included as congestion charging objectives. Secondly, rather than identifying different scenarios at once, only one scenario at a time was identified so that lessons learned could be included in each new scenario and the process would start to convert.
Engagement with Expert Community and Key Decision Makers Across Relevant Institutions
The pre-feasibility study has shown how effects can vary substantially between scenarios that appear to have only minor differences. Finding a congestion charging policy that meet the political objectives and musters the support of decision makers does not end here. Perhaps, this is even merely a starting point. Finding the best zone definition, price and potential price differentiations for Bangkok still requires more work. Discussions about the results of the scenarios in this pre-feasibility study are very likely to lead to new ideas and thoughts on how to change or adapt some of them. It is recommended to proceed with that process together with all stakeholders, not just in the public sector, and in the light of political and user acceptance. It is also recommended to investigate scenarios that potential stakeholders who oppose congestion charging might put forward so that the decision making poricess can be supported with facts and analyses.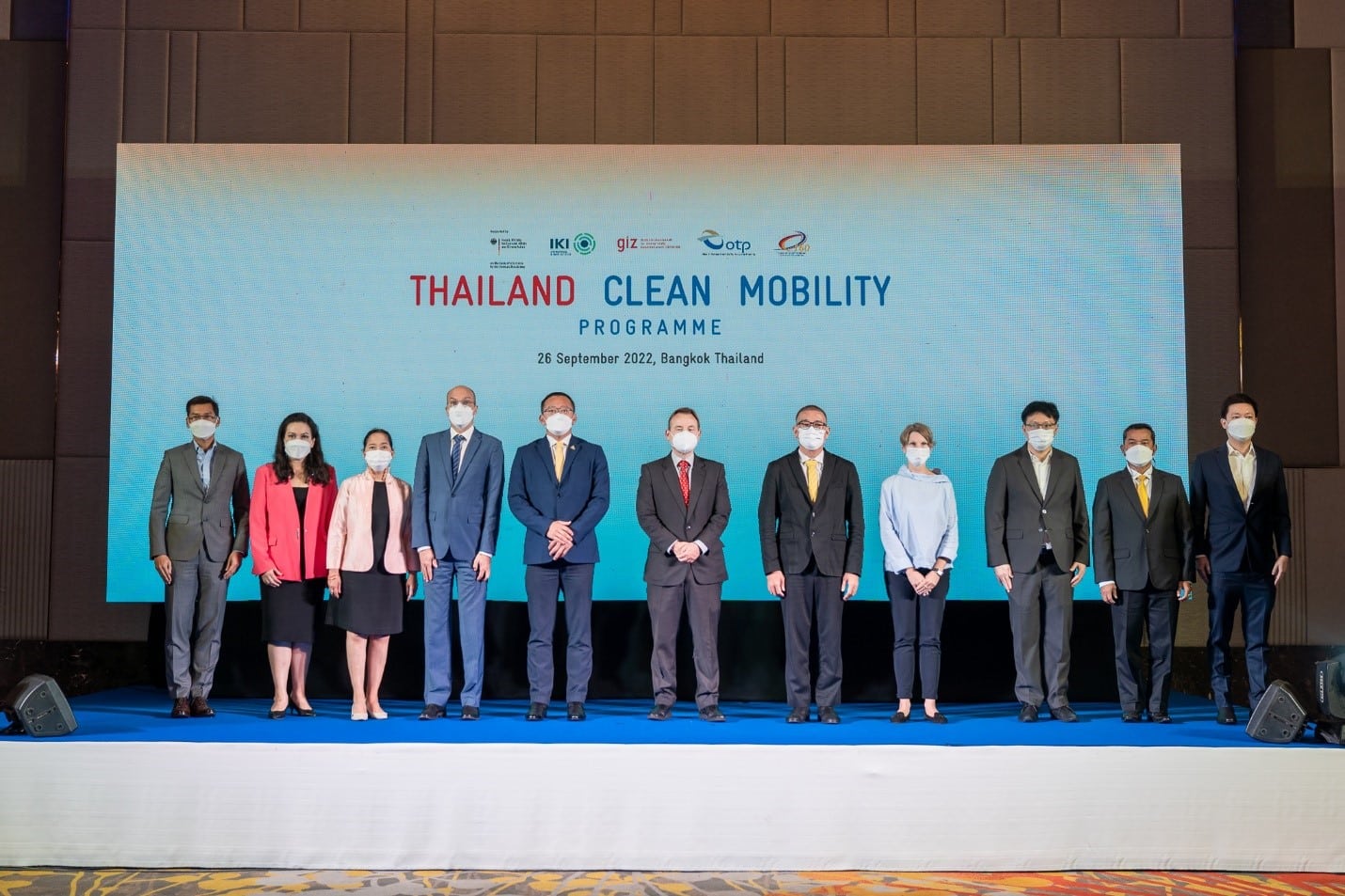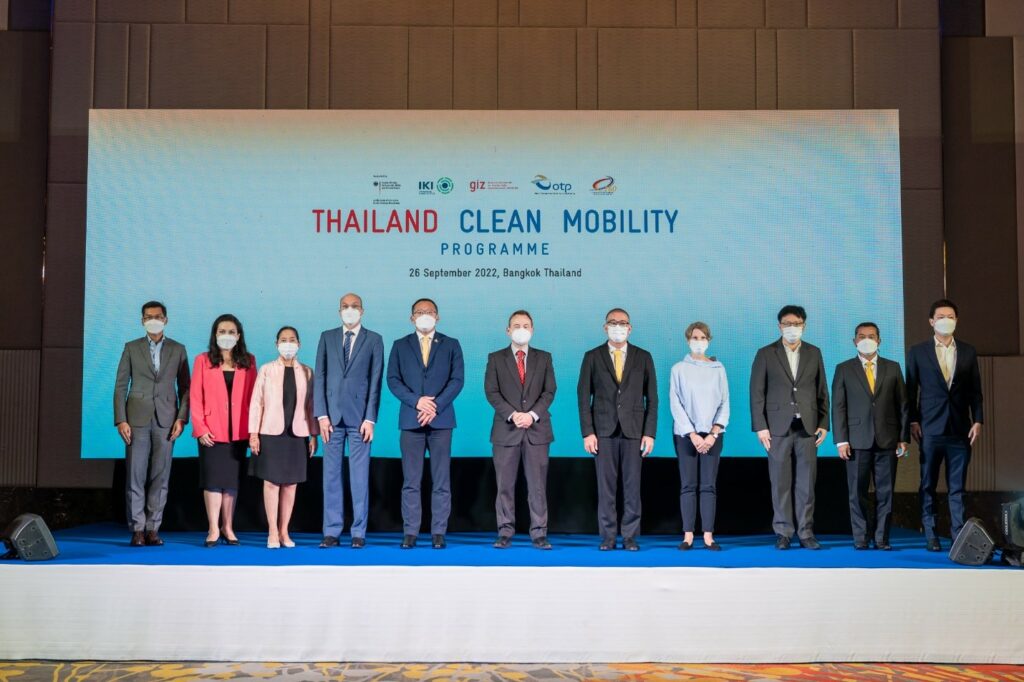 How Congestion Charging Could Benefit Thai Cities – The Case of Bangkok
The potential congestion reduction for Bangkok, expressed as changes in network speeds within the study area, range from 3% to 13%. PM emission reductions range between 3% and 36% within the investigated scenarios. Even though increasing the use of public transportation was not an explicit objective of congestion charging within the pre-feasibility study, it is important to note that the mode shares of public transportation increased for all scenarios. The increases in the mode share ranged from 3% to 25%. This pre-feasibility study did not, however, consider if the public transportation system has the capacity to facilitate these increases in ridership.
In the pre-feasibility study, we have not discussed the use of revenues. In some scenarios, the revenues are substantial and could help fund infrastructure investments or other societal projects that would help congestion charging achieve political objectives as well as increase public acceptance for the charging measure. One of the more specific recommendations regarding revenue use is to identify ways to improve the equity situation. The revenue shoul be spent back to the public transport passengers including improvement of public transport and feeder system, and/ or integrate into Transit Oriented Development (TOD) and smart city planning.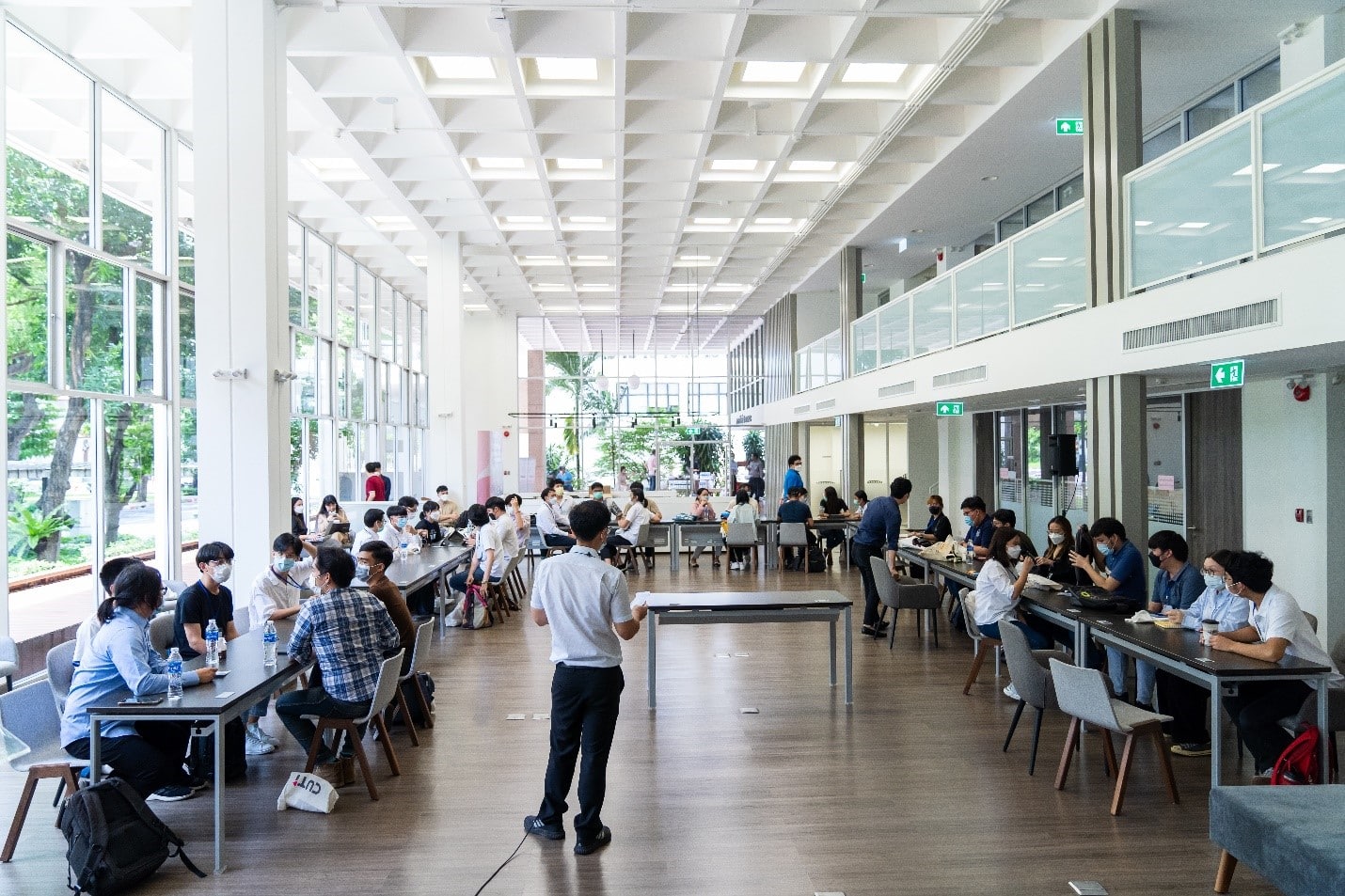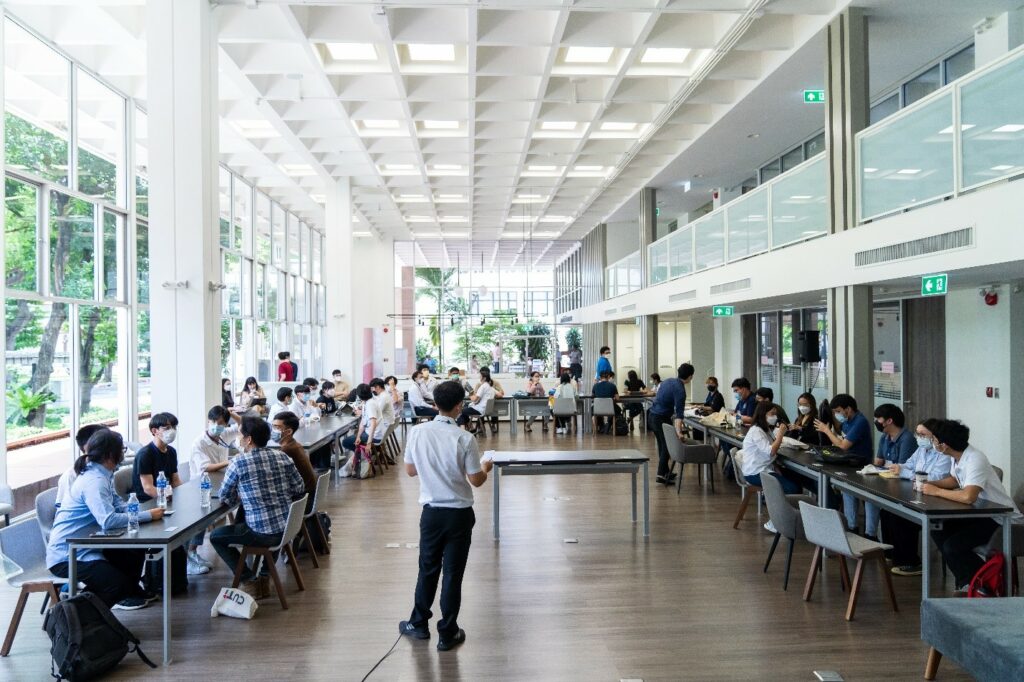 The Transportation Institute, Chulalongkorn University acknowledges that the GIZ TRANSfer project is assisting the Office of Transport and Traffic Policy and Planning (OTP) in developing a roadmap for the planning and implementation of congestion charging in Bangkok. The main objective of this assignment is to help OTP develop interactive learning sessions and workshops to address urban transport issues, with a focus on congestion charging and the TCMP concept in Bangkok. Accordingly, this project aimed to raise awareness of congestion charging among youth and university students, thereby enhancing a future-generation based and oriented implementation of the Thailand Clean Mobility Programme.
Joined with the Office of Transport and Traffic Policy and Planning (OTP), and Chulalongkorn University Transportation Institution (CUTI) the TRANSfer project has organised a youth workshop on the vision in the transport sector for clean air. The event on the theme "Driving Thailand towards a Low Carbon Society through Transport Policy" was held at Chulalongkorn University Center for Social Innovation (CU SiHub). Dr. Luksanawadee Tanamee, Director, Transport and Traffic Information Technology Centre from OTP and Dr. Dominika Kalinowska, Director, Transport Projects of GIZ Thailand / ASEAN presided over the event.
Throughout the workshop which ran from 5th and 7th July, students learned and exchanged ideas with moderators and experts, amongst them Dr. Hannah Van Amelsfort, a speaker with a wealth of experience in designing congestion charge policies in many cities around the world. The purpose of the session was to allow students to understand the planning perspective along with the technical and communication factors that have led to the successful promulgation of the Congestion Charge policy in other countries, as well as to introduce various approaches from the learning session that could see this policy being adapted to the Thai context.
Students were divided into 6 groups, assigned sample scenarios of the Congestion Charge in Bangkok areas and invited to work together to come up with a solution to implement the Congestion Charge policy by considering the potential impact as well as the advantages and disadvantages and how to properly communicate to the public. All groups had the opportunity to present their solutions and measures based on the scenario area they were assigned. Some of the outstanding solutions and measures included a fee reduction for sick and vulnerable groups (young children, the elderly, and people with disabilities) who need to use a personal car to travel to the hospital for treatment. Other suggestions ranged from optimising the public transport system by using funds from the Congestion Charge fees to support public use, putting restrictions on vehicle types and time of entry to Congestion Charge areas and making them subject to different fees, and developing an application to calculate travel expenses of those driving into the areas subject to charges.
After the presentation, students had the chance to vote for the group they felt presented the best solutions and measures for implementing the Congestion Charge scheme. They also learned from and shared ideas with professors and experts and exchanged perspectives with each other to unveil a visual summary of various concepts raised in the workshop for use in the implementation of the study project on the Congestion Charge.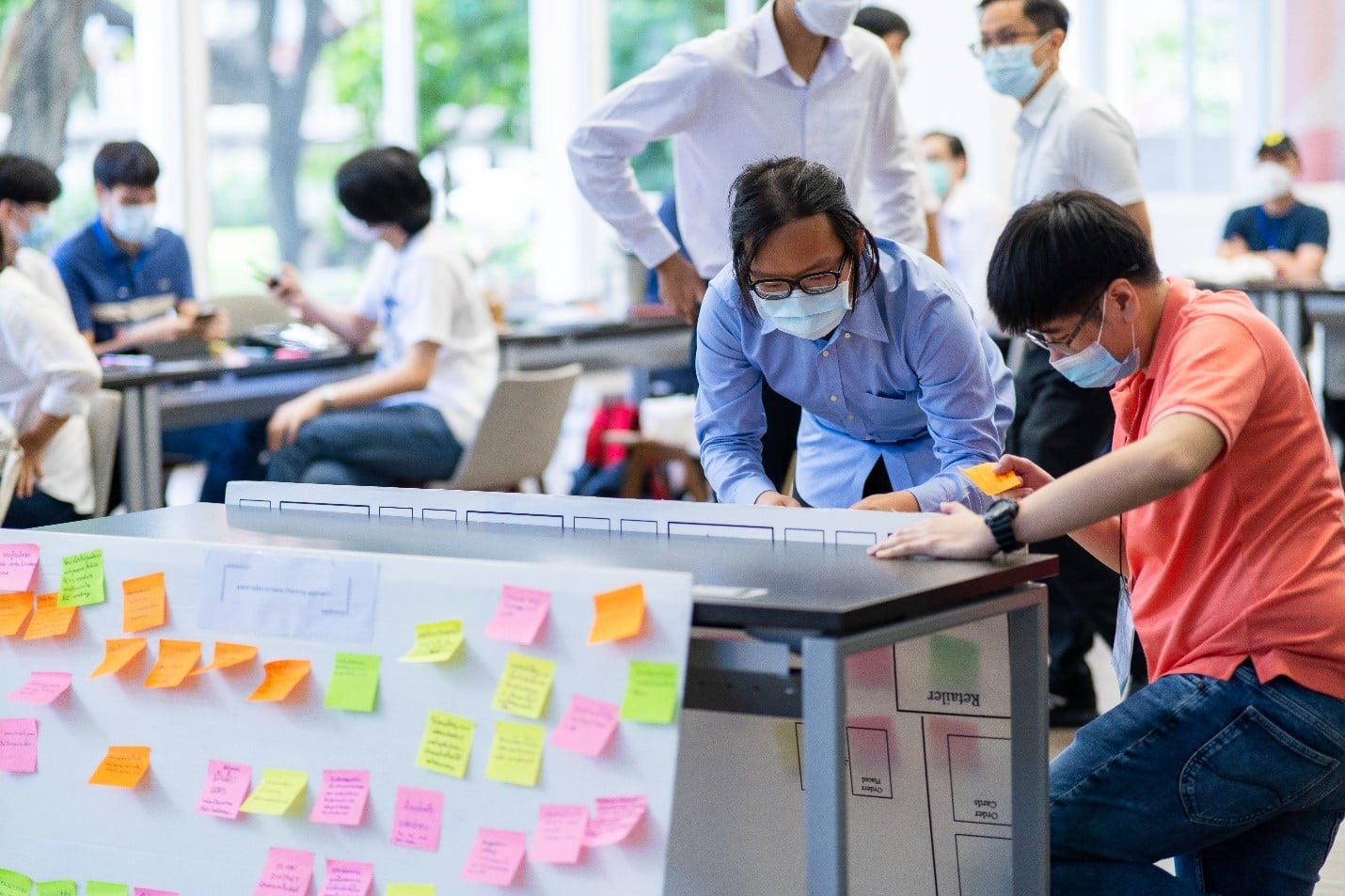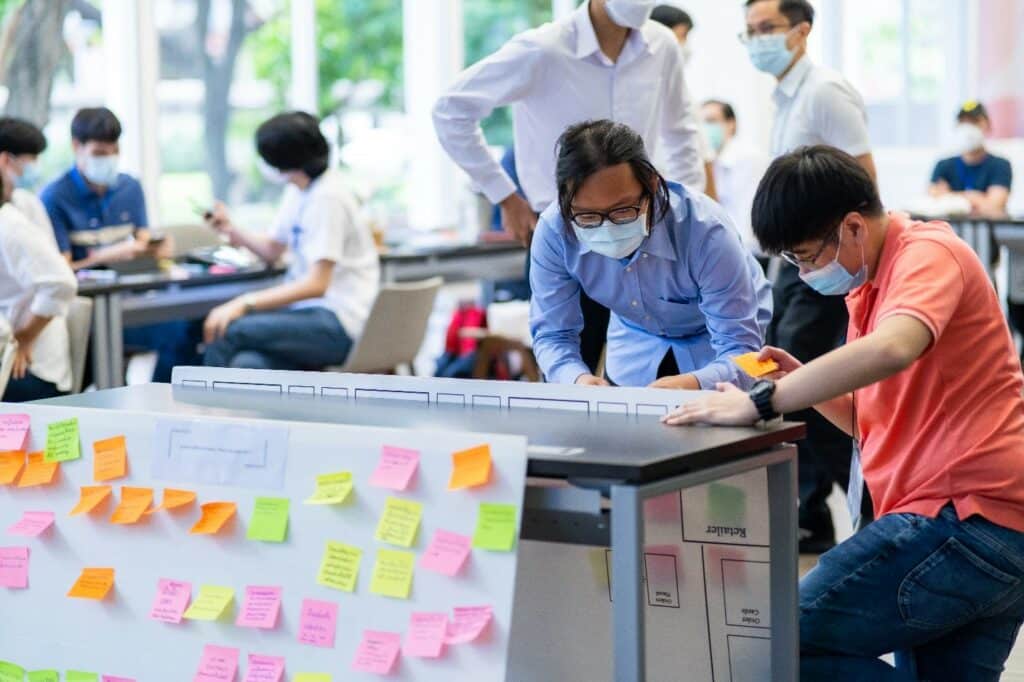 The workshop will lead to the development of new ideas and further discussions from the new generation. Meanwhile, this process will be the first step in working with stakeholders from all sectors to achieve acceptance at both the policy level and the public sector. The results and ideas from this workshop will be important parts of the development required for sustainable traffic in Bangkok in the future

Dr. Luksanawadee Tanamee, Director, Transport and Traffic Information Technology Center from the OTP

Upscaling Public and Private Investment on Public Transport Electrification
Electrifying public transport fleet is another crucial step for decarbonising transport sector. It is utmost important to assess investment options, current financial status and barriers of the public transport operators, as well as institutional setting and enabling environment required for a transformational changes on fleet electrfication. Under TCMP, a financial assessment of public transport electrification has been launched in conjunction with OTP's priority which focuses on buses, vans, and motorcycle taxis operated in Bangkok. These modes of transportation account for more than 80% of public transport passenger-trip in Bangkok Metropolitan.
The study results have shown that electric buses and motorcycle taxis are competitive in comparison to its fossil-fuel counterparts, and the electrification of these two public transport modes has matured for the blended investment from public and private sector. On the other hand, public van has not yet been ready for the investment, and it is recommended to hold for more clarity on the underway regulatory reform which is expected to majorly affect the van operation. Although the total costs of ownership of a electric bus, a motorcycle taxi, and a van (in some cases) are lower than that of conventional vehicles, financial support is still needed to ensure a smooth transition without higher passenger fares and extra burdens to operators.
In comparison with a subsidisation to electric personal vehicles, a subsidy to public transport like buses and motorcycles taxi would result in a much higher amount of beneficiary and GHG emission mitigation.
Next Steps
The next steps is to initiate political dialogues to create a clear policy/roadmap for public transport electrication which will allow other stakeholders in private sector and financial sector, for example, electric bus menufacturers, operators, and commercial banks to plan ahead for their roles in the transition porcess.
The TRANSfer project is implemented by the Deutsche Gesellschaft für Internationale Zusammenarbeit (GIZ) GmbH and funded by the International Climate Initiative (IKI) of the German Federal Ministry for Economic Affairs and Climate Action (BMWK).
Challenging the Status Quo
Women on the Move held the first virtual meeting called "Mentorship Check-in with Safetipin" on 3 March 2023.
The event's primary goal was to bring together mentors and mentees to get to know each other, learn about their impact on the transport sector as women, and share ideas on how to continue positively influencing the sector.
The event began with an icebreaker activity, where guests had the opportunity to get to know each other and familiarise themselves with the Women on the Move network. The group then shared universal advice for women in the transport industry not just as experts, but also as users.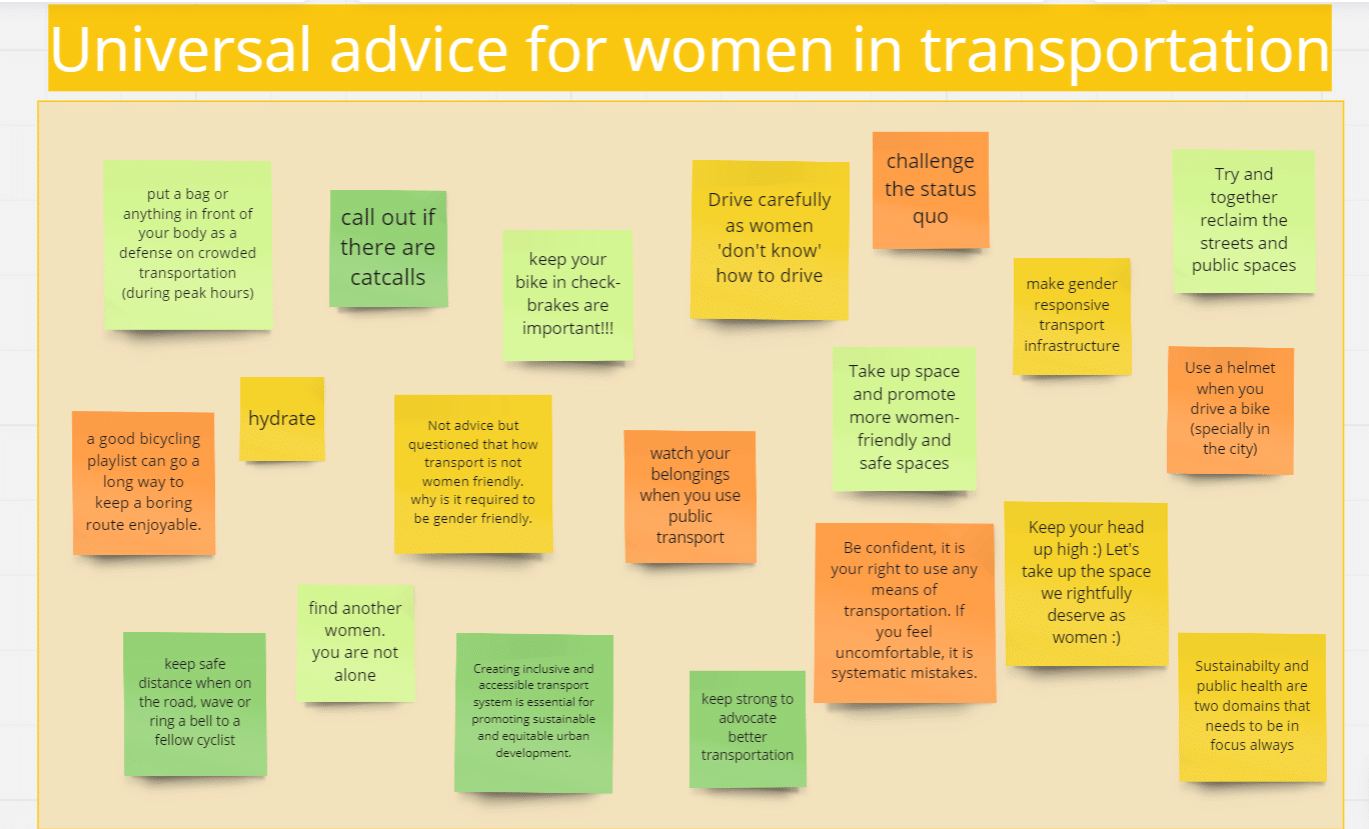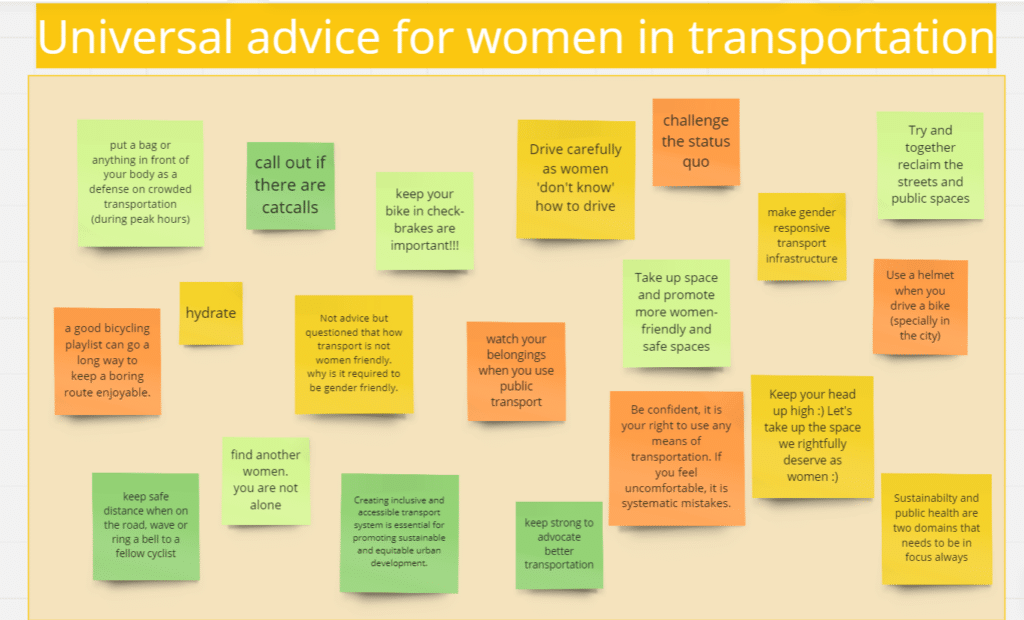 An App for women's safety in public spaces
Sonali Vyas, a representative from Safetipin, a social organisation that works with various urban stakeholders, including governments, to make public spaces safer and more inclusive for women, gave an informative presentation. She discussed the organisation's use of three mobile phone applications: My Safetipin, Safetipin Nite, and Safetipin Site.
How does Safetipin work?
The organisation collects data through these apps and presents it to relevant stakeholders along with recommendations. The data is used to generate a safety score, which is provided to users of the My Safetipin app to make informed decisions about their mobility.
Safetipin is a collective work which deals with one of the biggest problems that women around the world have to face in their daily life in public transport: feeling safe.

Sonali Vyas
After the presentation, there was a Q&A session where attendees had the opportunity to ask questions and engage in discussion. The event concluded with the Women on the Move team continuing to work on various tasks for the network, such as matching mentors and mentees and promoting knowledge-sharing for the development of the transport sector.
Overall, the "Mentorship Check-in with Safetipin" event was a success in bringing together women in the transport sector to share ideas and discuss the importance of safety in public spaces. The event highlighted the important work being done by organisations like SafetiPin to promote safe mobility for women, and the Women on the Move network's commitment to supporting and empowering women in the transport industry.


NDC Transport Initiative for Asia (NDC-TIA) is part of the International Climate Initiative (IKI). The German Federal Ministry for Economic Affairs and Climate Action (BMWK) supports this initiative on the basis of a decision adopted by the German Bundestag. It supports China, India, and Viet Nam as well as regional and global decarbonisation strategies to increase the ambition around low-carbon transport.
March of Women in Changing Transport
Thank you for being part of the IWD23 campaign!
The International Women's Day (IWD) is celebrated every year on 8 March to commemorate the social, economic, cultural and political achievements of women, and to raise awareness about the challenges they still face in achieving gender equality.
The transport sector, still male-dominated, is proof to this reality. However, our campaign at Changing Transport IWD aims to boosting exceptional women and their participation in the sector, as well as their contributions to building sustainable and inclusive transport systems.
Through the distribution of a variety of content, our team advocates that women's participation in the transport sector is a key element for its sustainable development.
During the month, we have published two inspiring with women who are leading change in the transport sector and reflected from their experience the challengues, advantages and benefits seeing women as the future of transport.
Dr. Sheilah Gaabucayan-Napalang from the Philippines, part of the Women on the Move mentorship network, spoke about the importance of creating a transport system that meets the needs of all, including women, children and elderly.
Dr. Kawtar Benabdelaziz from Morocco highlighted the many benefits of including more women in the field of transport, including increased diversity, creativity and innovation.
Women are not talking about ideas, they bring in the heart, the mind and the gut to change the transport system

Dr. Sheilah Gaabucayan-Napalang
To complement different perspectives in the campaing, in our #StoryofChange article, our colleagues in Latin America shared the story of why urban mobility and gender are so important in the region. This article highlighted the challenges faced by women in accessing public transport and the need for gender-sensitive policies in the sector, but also demonstrate opportunities to overcome these challenges together.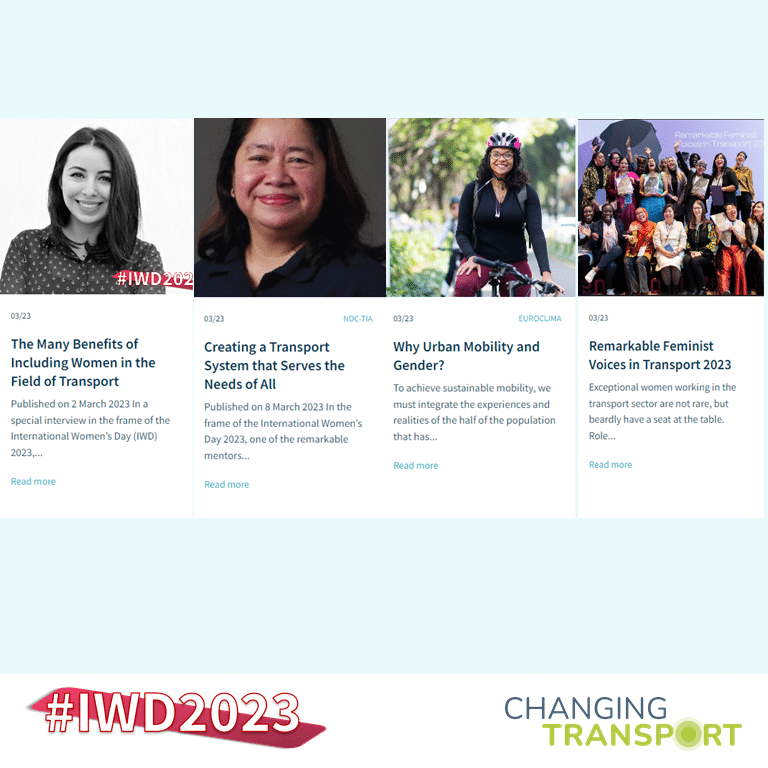 The Women Mobilize Women team also hosted the award ceremony of Feminist Voices in Transport 2023, where women from different parts of the world shared their perspectives and ideas on how to change transport from different feminist perspectives. This event aimed to recognise the achievements of women in the transport sector and to provide a platform for their voices to be heard. Remarkable women also participated in the study tour in Berlin.
Overall, Changing Transport's "International Women's Day" social media campaign was a great success in boosting women's knowledge and passion in the transport sector and highlighting their contributions to building sustainable and inclusive transport systems. By showcasing the achievements of women in the field, the campaign aimed to inspire more women to enter the sector and to provide them with the support they need to succeed. It is clear that there is still much work to be done to achieve gender equality in the transport sector, but campaigns like this one provide a glimmer of hope that change is possible.
Advocating for Better Transportation in the Philippines
Published on 22 March 2023
NDC Transport Initiative for Asia (NDC-TIA) is part of the International Climate Initiative (IKI). The German Federal Ministry for Economic Affairs and Climate Action (BMWK) supports this initiative on the basis of a decision adopted by the German Bundestag. It supports China, India, and Viet Nam as well as regional and global decarbonisation strategies to increase the ambition around low-carbon transport.
Interview with Keisha Alena Mayuga, change maker woman in transport in the Philippines
As women in transport, we have to bring each other up and encourage other women to take their space in this field. Sometimes when there is no clear path to what you want to do in transport, you have to carve your own.

Keisha Alena Mayuga, Mentor in Women on the Move
It is vital to boost the participation of women in the transport sector to continue inspiring others worldwide to join this field and work together to create sustainable change in society. In this opportunity, Keisha Alena Mayuga shared her experience and story, creating her own path.
A change maker woman in the field of transportation
Keisha Alena Mayuga is an urban planner from the Philippines. She has worked as a local Urban Planning Consultant for the World Bank for technical assistance in Active Transport and the Reiner Lemoine Institute for Southeast Asian Power Sector Review project. Aside from her jobs, she is also part of different groups pushing for better transportation in the country, such as AltMobility PH and the Move As One Coalition. Not only advocate cycling, but she also gives examples to people by cycling everywhere in the hopes of getting more people to cycle, especially women.
Her journey to get opportunities in sustainable mobility was a challenge.
I realized after searching for very specific roles, that since there was no path to follow, I could create my own path.

Keisha Alena Mayuga, Mentor in Women on the Move
Keisha graduated with a degree in journalism and transitioned into transportation by working as a Project Development Officer for a university-based bike-sharing project. This project led her to promote cycling in general and encouraged her to pursue a Master's degree in Urban and Regional Planning at the University of the Philippines so she could gain more knowledge about local processes, urban planning concepts, and technical knowledge, and explore the realm of sustainable mobility. She began her career in different sectors of development organizations and advocated cycling.
Her impact in the Philippines
In 2020, when the government of the Philippines closed all public transport services and many essential workers were left stranded, she and other advocates put up Life Cycles PH. This initiative helped around 1,500 essential workers to access bicycles.
Her next advocacy was ensuring the safety of new cyclists through infrastructure:
Filipinos slowly started recognizing the bike as a means of transportation, generating a bike boom in the country. However, our roads were not safe.

Keisha Alena Mayuga, Mentor in Women on the Move
She started pushing for the creation of bike lanes on major roads and cities and lobbying for better policies to protect cyclists and supporting cycling-related events from different sectors through the cooperation of AltMobility PH and the Move As One Coalition.
The cycling advocates started the advocacy by putting pop-up bike lanes using traffic cones along 1.3 kilometers of one of the most infamously congested roads in the Philippines to protect cyclists in May 2020. They were able to pull off the preparation of the pop-up bike lanes in less than a week while facing hesitation from the authorities.
The initiative had faced the challenge of getting shut down halfway through. However, in the end, it could raise a series of discussions and other pop-ups in cities within just a few weeks. In the next three months, the authorities agreed to let the cycling advocates to set up an even bigger pop-up bike lane spanning more than 10 kilometers for four days on the same road. This initiative got a positive response from the public.
By 2021, the Philippines was able to construct 500 kilometers of bike lanes nationwide through the joint effort of civil society, national and local governments, the private sector, and other partners.
Her steps to support the development of transportation
Her success in improving cycling in the Philippines drove her to improve transport systems beyond bikes. She took MBA in Sustainable Mobility Management at the Technical University of Berlin. She hopes to apply and share her knowledge in the Philippines so that people get their time back to do more meaningful things.
As a woman, Keisha strives to advocate better transportation in the Philippines amid a male-dominated transportation field. She said that women sometimes need to speak volumes to voice their concerns and not let a room full of men intimidate and talk over women's ideas.
Keisha's story is an example for all women to drive changes in transport sector. Though the path to realizing sustainable transport in the Philippines is winding and steep, it could be reached step by step with strong persistence, effort and her life philosophy:
If you feel there is no route to follow, then you should create your own.

Keisha Alena Mayuga, Mentor in Women on the Move
Experiencing Gender Bias at Her Workplace
The issue of whether women have received equal treatment wherever they are is still present as we celebrate Women's Month this year.
Discover how Sonal Shah and Keisha Mayuga, two female executives in the transport sector, dealt with gender bias.
As more people are become aware of gender equality, companies are attempting and making new efforts to treat both genders equally. Nonetheless, gender bias still happens unintentionally in practice.
The bias is noticeable in the unequal treatment of women at work, including unequal pay and an unbalanced ratio that contributes to high turnover.
The 2010 Equality Act stated the requirement for individuals to get equal pay regardless of gender, but in practice it still takes work to reduce the gap, as happened in Indonesia where women earn 23% less than men.
On the other hand, an unbalanced ratio between men and women in the workplace can cause gender inequality. It was reported that several Southeast Asian countries, such as Vietnam and the Philippines, had a low female-to-male ratio. In Vietnam, the ratio between women and men in top management is one to eight, while in the Philippines the number showed two to eight.
Moreover, women's desire to leave the workforce is impacted by the unequal treatment they experience, where they feel unappreciated and unwelcome. It showed that 43% of women leaders are burned out and 29% of women are switching jobs or leaving the workforce.
Listen to their experience on gender bias in the Workplace
We interviewed Sonal Shah and Keisha Mayuga, two women with extensive experience in the transport industry, about their encounters with gender bias.
Sonal Shah
With 18 years of expertise in catalysing urban change, Sonal is known as multi-sectoral professional who has a passion in sustainable transport, gender equality, and universal access. She also a founder of The Urban Catalyst and Executive Director of C-SEC (Centre for Sustainable and Equitable Cities).
Do you experience gender bias in the workplace?
Gender has played a role in my work environments in different ways.
I have often been the only woman in transport discussions with external stakeholders, which meant that I have had to make an effort to be heard and not get intimidated.
There are "strategies" on how to build a rapport when working with transport decision makers in India who are predominantly men. These are often outside of office hours as decision makers are often busy throughout the day to really absorb, process and discuss. Some of these include having dinner and a drink after office hours, where conversations may be possible or sharing lunch or drinking tea outside the office in an informal environment. But these are not really options that women professionals may have in a traditional milieu like India. Drawing these boundaries can be a prerequisite for our professionalism.
Sonal has devised strategies that work for her:
I tend to dress conservatively and try to look older.
I generally go very well prepared with data, facts, and numbers. Also, depending on the time available, try to understand the person that I am talking to, where they have worked before, etc.
Ensure that key focal points to be discussed are done in each meetings.
I have found that sharing and talking about my experience, while being aware of my privilege, is important.
What was the moment that made you realise the importance of being a feminist voice in transport?
In 2012, a horrifying case of violence and subsequent death of a young woman in the streets of India happened and it served as a turning point for Sonal. Then, She realised that the transport sector had not engaged with the gendered experience of mobility systems.
My journey started when I had the opportunity to focus on how transport systems were gendered. I found a purpose. I have pursued this path while reflecting constantly and striving to catalyse gender-just cities and organisations.
Has anyone inspired you to work in this field?
I was fortunate to be exposed to a feminist way of thinking when I was in architecture school, in a faculty that exposed me to Western feminist authors and to art. This had a profound impact on me at a young age in my life. That transformed me from being an obedient adolescent to a questioning adult. At school, I was not exposed to transport planning but to gender, politics, development, labor, and globalization, which helped me develop a broader perspective on feminism and feminist thought.
Keisha Mayuga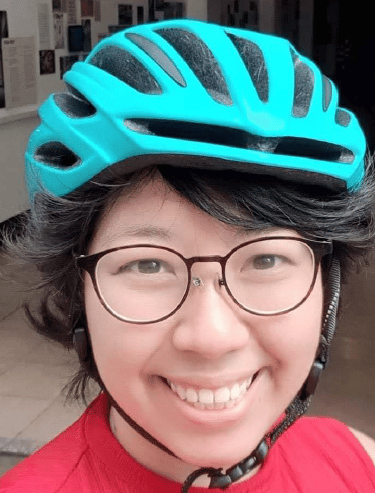 Keisha, an urban planner, channelled her passion to improve Metro Manila's public transportation and cycling infrastructure through AltMobility PH and The Move As One Coalition. She was part of the Active Transport and the Reiner Lemoine Institute for Southeast Asian Power Sector Review project of World Bank as a Local Urban Planning Consultant.
Do you experience gender bias in the workplace?
In my places of work, I'm fortunate to have men who are generally respectful of women and recognize my capabilities. There are some challenges though with gender balance, especially with the number of women who I work with in the mobility space. Even if I am one of the few or sometimes the only woman in the workplace, I also am conscious to not letting this hinder me from asserting my abilities as a woman.
What is the moment or instance that made you realise the importance of being a feminist voice in transport?
The moment I realized I wanted to work in transport was actually motivated by this strong desire for a colleague of mine, a mother, to be able to spend more time with her child instead of in transit. I don't really label myself as a feminist per se, but for me it's all about dignity and justice in mobility. And of course, it happens that one of the most vulnerable groups of people who experience harassment and injustice in transport are women.
Has anyone inspired you to work in this space?
In the beginning, I was very much inspired by Julia Nebrija – another strong advocate for cycling and shared spaces in the Philippines at the time. Nowadays, I'm very inspired to continue my work because of the other women I work with in the civil society space especially. I'm inspired by the young women who are leading in my organizations, AltMobility PH and Move As One Coalition, because they have so much energy to assert themselves for better mobility. I'm proud to say I work with a lot of these strong, energetic, and inspiring women.
It is clear from their experience that gender bias still happens regularly, but there are some strategies for tackling it. Some women will undoubtedly experience confidence loss if they work in a workplace where men predominate. However, like Sonal said, don't get intimidated and prepare your own strategies. On the other hand, it does seem that having a diversity and inclusion mindset is one method for eliminating gender bias, at least as viewed by Keisha in her surroundings.
NDC Transport Initiative for Asia (NDC-TIA) is part of the International Climate Initiative (IKI). The German Federal Ministry for Economic Affairs and Climate Action (BMWK) supports this initiative on the basis of a decision adopted by the German Bundestag. It supports China, India, and Viet Nam as well as regional and global decarbonisation strategies to increase the ambition around low-carbon transport.
Creating a Transport System that Serves the Needs of All
Published on 8 March 2023
In the frame of the International Women's Day 2023, one of the remarkable mentors of the Women on the Move network, Dr. Sheilah, shared with us in a special interview her inspiring experience as a women leader in the transport sector.
This month is a great occasion to highlight women's impact in different sectors of society. Transport has been one of the sectors where women have been working really hard to raise their voices and contribute from different perspectives. Dr. Sheilah is currently lecturer at the UP School of Urban and Regional Planning, Manila, the Philippines and was former Assistant Secretary for Planning and Project Development of the Department of Transportation (DOT). Her knowledge spans from research as well governmental implementation and enriches the discussions about transportation systems.
Additionally, she is a core member of Women in Transport Leadership (WiTL), a knowledge-sharing network aimed at empowering women and women leaders in transport in Australasia.
How can women impact the transport sector?
The transport sector has many spaces where women can take part nowadays, as users, workers, administrators, etc. and women can be change makers in all these areas. As users, women have to face so many situations, and we can use these experiences to work on the development and improvement of the transport sector.
Also as advocates, women have a huge impact because transport is so much more than what can be addressed by engineers and infrastructure. Women know what they are talking about and the needs they have to make transport more accessible as transport is about people. You could even say that transport needs a "care" component for the people, and this perspective is currently missing.
For example, a sidewalk is not only just a space for active mobility, but also the place for parents to carry their child in a safe purpose. Women have an impact because we have a conversation on how to improve the system which should serve the people.
Why is it important to promote women participation in research and development of the transport sector and the benefits?
To develop a sustainable system of transport, we all must understand the travel needs of all commuters as different groups of society. Women have different needs, but data about their mobility pattern are not enough. We need to work with them together. Including women in the development of the system is including the richness of their experience.
Bringing more women is bringing more perspectives from different fields and that is what the transport sector needs now, because the power of having a group of women advocating is huge and capable of creating the change that society needs in the transport sector.
I believe that if you have and implement the stories of women, the development of transportation becomes more powerful.
What are the obstacles that you have experienced as a woman in this sector?
One of the biggest obstacles for women is the system which doesn't protect them in the first place. Then women also have to deal with internal challenges where they have to learn how to be confident.
For me it became an obstacle to not see many women in the beginning. I was intimidated.
In the Philippines context, the implementation still is very weak. The lack of recognition is a big obstacle in the transport sector, as women we must believe that we are able to contribute and not only focus on the outcomes but focus on the process as well.
The transport sector is doing a good process since researchers realized that transport is a multidisciplinary field. However, there still so many things to acknowledge and get a bigger picture to develop.
How would you motivate women who are currently working on this field?
The best way to motivate other women in the field is by showing them that work in transport has a deeper impact and is intended to turn transport systems into a platform for social equity. In addition, it is important to show them all the possible ways they can contribute as members of society.
Also, motivating and inspiring young women and showing that transport is much more than engineering are vital. It is important to include women of all ages. That is why mentoring programmes are so important. Being a feminist does not mean that women are better than men. But they deserve to be served better than they currently are and creating a system which supports women and their needs.
Nobody lives forever, but the fight can and will remain with the help of mentoring programmes. The fight for human rights, women's rights, sustainable transport, must have an intergenerational approach.
In the network of Women on the Move, remarkable women like Dr. Sheilah, get in touch with women that are just starting to find their place in the transport sector. Mentors share their experiences with the next generation of champions. In this International Women's Day, we want recognise the intense work of women all over the world, who work in a sector, which for many years was male dominated. Kudoz to their efforts to make these sectors accessible for everyone.
Dr. Shailah was also awarded as a Remarkable Feminist voice 2023 in the award ceremony after a productive study tour during the first week of March. The interview was conducted in the margins of this study tour.
Why Urban Mobility and Gender?
To achieve sustainable mobility, we must integrate the experiences and realities of the half of the population that has not been included: women. This edition of #StoriesofChange explores Latin American cases.
At first, we could take is as read that the goal of climate action is to reduce emissions. But to achieve this, we became aware that we must transform the world as we know it. We also had a better understanding that the world and people are diverse. Different realities come across us. Understanding this is the first step when we talk about gender and mobility.
Urban mobility is not gender neutral
Feminist movements in recent decades have shown us how gender is a conditioning factor that is reflected in different areas of human life, including the way we move across cities.
As a social construct that associates a person's biological sex with attitudes, feelings and behaviours in a certain culture, gender is also relates to social roles and identities that have constructed an inequality that mainly affects women.
But these differences are not universal. Other perspectives have allowed us to understand that we cannot speak of a universal experience of women, but that aspects of race, class, age, place of origin, among others, are also involved.
For instance, the women most exposed to the effects of climate change live mainly in rural areas[1]. Recognising that urban mobility is not gender neutral, we at GIZ have made efforts to integrate this vision to achieve diverse and fair cities for women and girls. While working on the topic globally, this is part of what we have achieved in Latin America.
Transport is about connecting people, giving them access to opportunities. It is an area of work with a very nice social sense.

Carolina Simonetti, General Manager of the Chilean Airline Association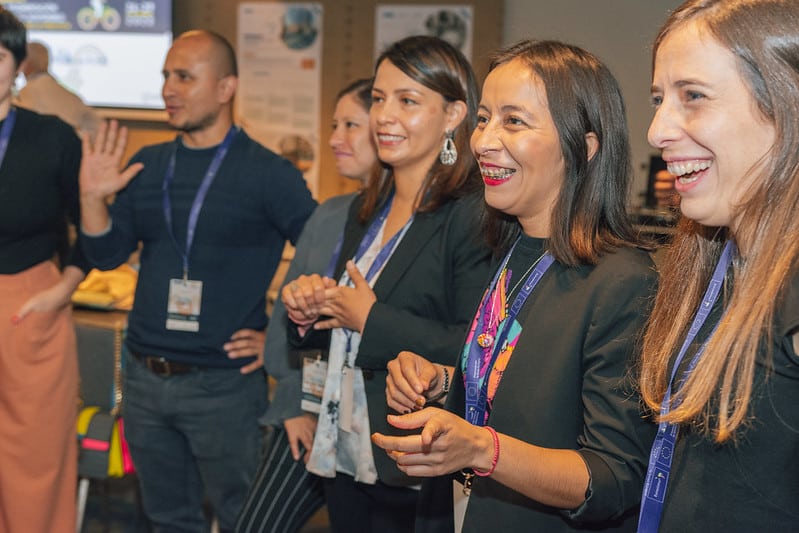 Gender-differentiated experiences in Urban Mobility: the Latin American case
Latin American cities do not differ from other cities in the world in terms of gender inequality. Current urban mobility systems are inadequate to the routines and needs of women, despite the fact that they are the main users of public transport. We build cities based on an apparently neutral model, but which in reality is closer to male needs.
Let us remind ourselves that travel routines and needs are also social constructions. Women are responsible for care activities: shopping, taking children to school, accompanying family members to medical visits. These activities have historically been relegated to women and current mobility planning does not take into account these trips, which are done in a staggered manner.
Cities are built without taking into account the movements and spatial requirements of women and their caring roles, we need to create spaces for us and our experiences.

Ana Lucía González, Deputy Mayor of Montes de Oca, Costa Rica
There are other problems related to gender inequality: sexual harassment in public transport, insecurity in public spaces, pavements not designed to carry children and strollers, buses without adequate infrastructure to meet women's needs.
In addition to this, there are other complex problems that Latin American women experience: urban areas where public transport is inaccessible, expensive or far away from the experiences; racism and discrimination in public spaces, long distances and high transport costs between the periphery and the centre of the cities, which mainly affects women domestic workers, among others.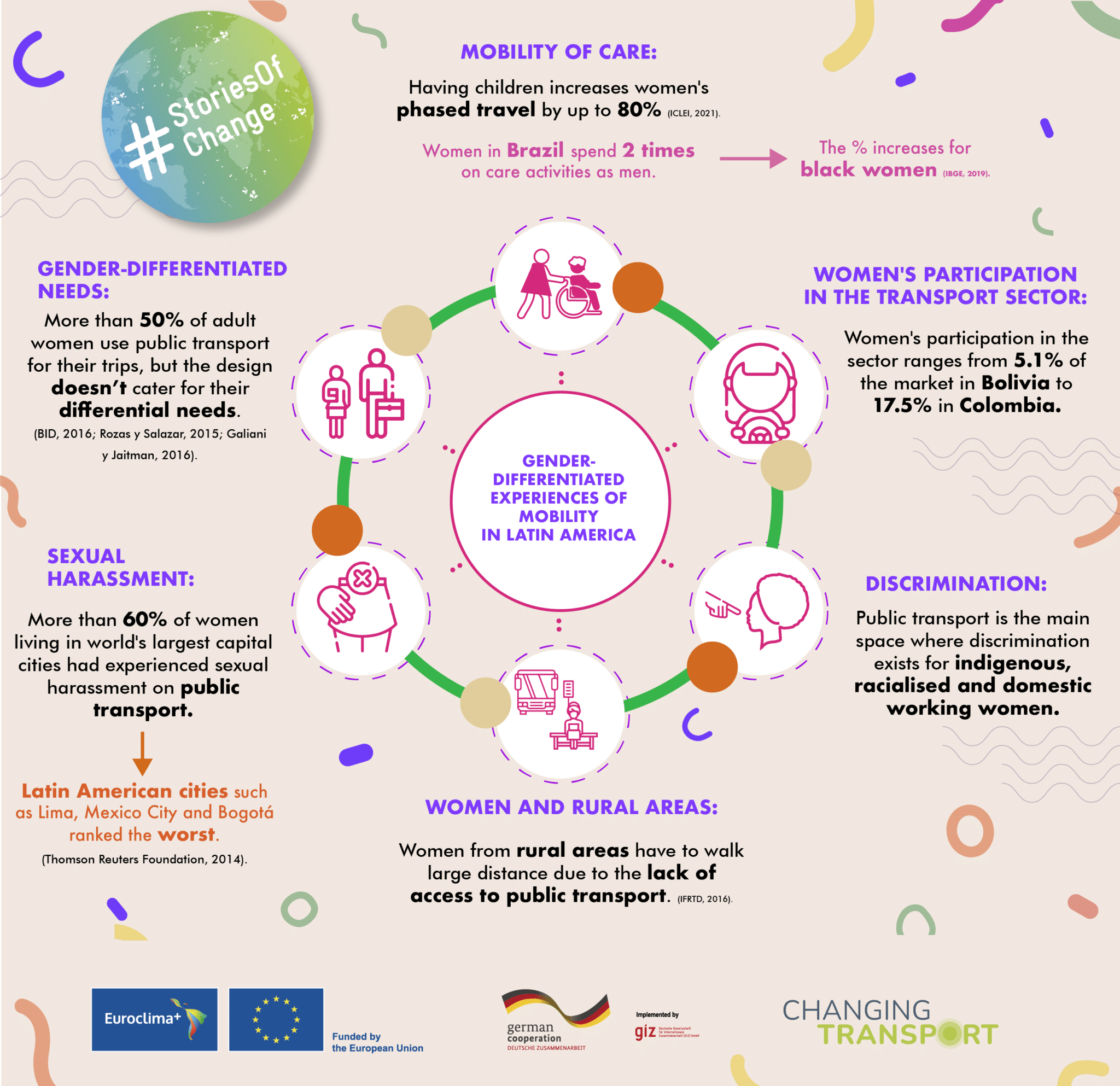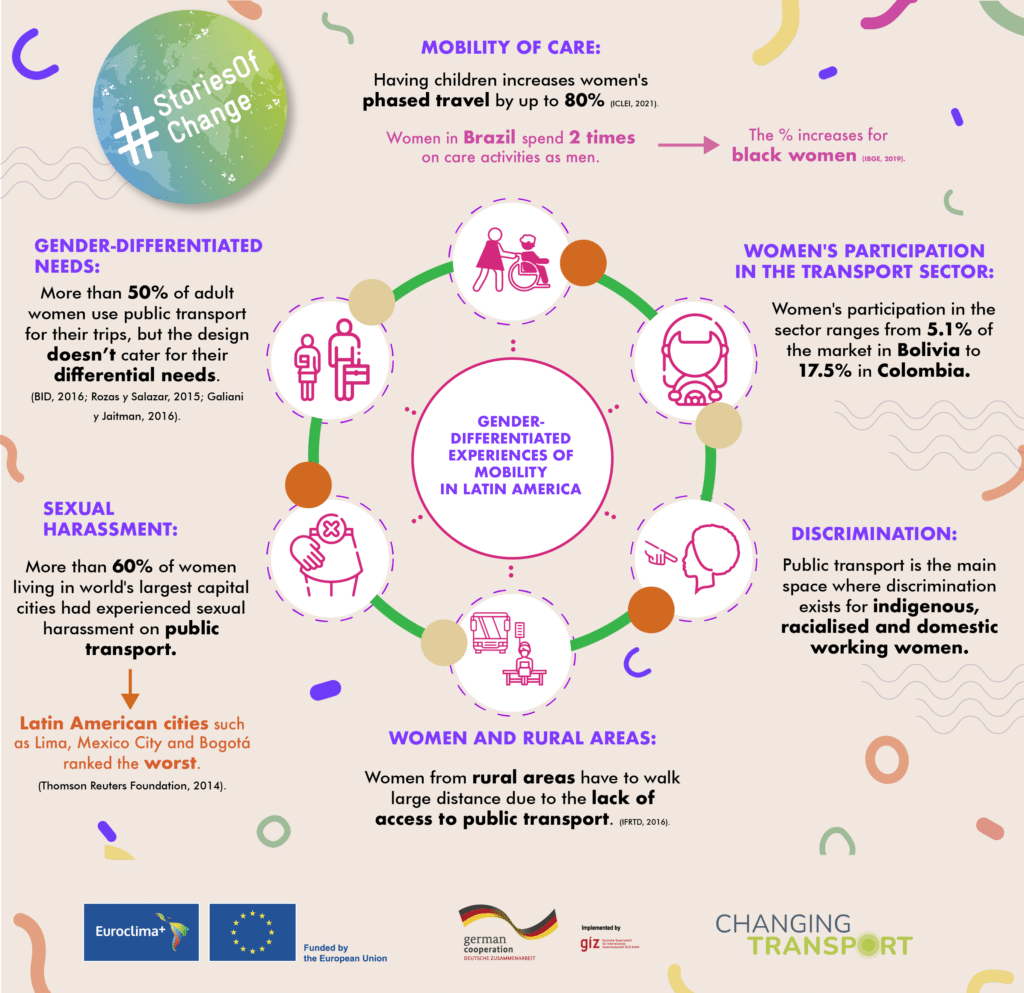 The lack of gender mainstreaming and women's participation in the sector is a social problem with environmental consequences. The COVID-19 pandemic contributed to a distrust of sustainable mobility modes. This has resulted in sustainable mobility alternatives being displaced by individual motorised travel.
Women do not feel safe to make walking trips and there is inadequate infrastructure for care trips. There is a gender gap between men and women in cycling skills and in the perceived safety of cycling infrastructure. Public transport does not cover the types of journeys women make, nor does it comprehensively address the problems women experience when using public transport.
We must change this scenario.
Strategies for gender-inclusive mobility in Latin America
Making cities suitable for women and girls requires including a gender perspective in policies, plans, and projects. These are some of the initiatives that we at GIZ have implemented through the EUROCLIMA+ programme:
1) Active Mobility with a gender approach in Colombia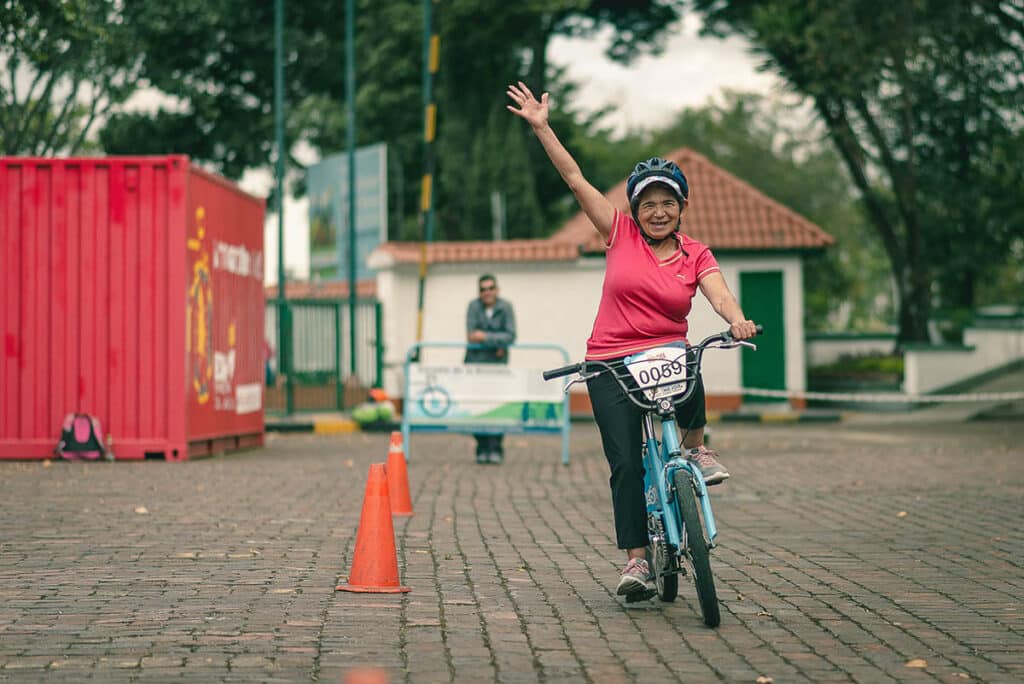 Colombia's National Urban Mobility Strategy (ENMA in the Spanish abbreviation) is an important reference for other countries in the region, as Colombia is the country with the most bicycle trips and bicycle lanes built in all of Latin America.
The ENMA seeks to reduce the effects of climate change and GHG emissions by promoting active modes (walking and cycling) through an action plan which responds directly to the NDC commitments of the transport sector. This policy assumes the mainstreaming of the gender and differential and differential approach as vital components.
By incorporating this approach, we enable more robust analyses and recognise people's different experiences and needs for moving. Therefore, the ENMA places particular emphasis on improving mobility conditions for women, children, adolescents, older adults and older adults and people with disabilities with disabilities.
2) Gender-sensitive measures in SUMPs in Latin American cities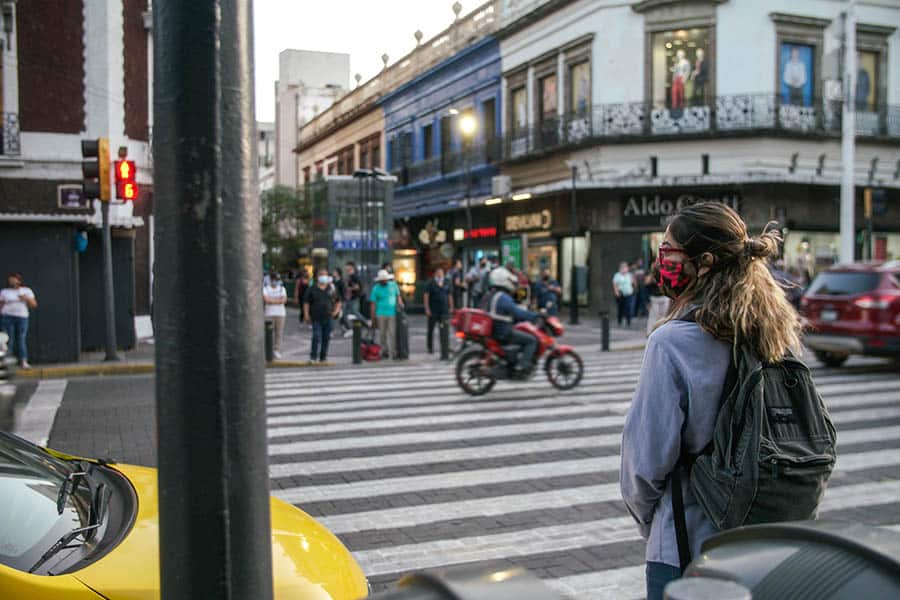 With the MobiliseYourCity methodology, we have promoted Sustainable Urban Mobility Plans in Latin American cities. Currently, Ambato (Ecuador), Antofagasta (Chile) and Guadalajara (Mexico) already have robust planning to implement measures in their territories aimed at environmental, social and financial sustainability in their mobility systems.
In these projects, the inclusion of a gender perspective during the diagnostic phases – such as travel surveys, territory studies and analysis of transport routes – allowed to build a broader vision of the dynamics of people's mobility and highlighted the gap that exists with respect to women's needs for mobility.
In the case of Ambato, its SUMP contains the packages of measures "Programme for the reduction of inequality, poverty and gender gaps in transport" and "Programme for the improvement of rural accessibility and specific populations".Guadalajara's SUMP includes, in its integral packages, "Mainstreaming aspects of gender perspective, inclusion and diversity in mobility studies and works". On the other hand, the SUMP of Antofagasta identifies gender gaps within the social aspects of mobility, which will be comprehensively addressed in its packages of measures on public transport or land use and public space, for example. Furthermore, in its measure "Creation of a regional metropolitan transport corporation", the work plan explains that a Mobility Policy with a Gender Approach will be elaborated in short term.
These learnings will be disseminated in a publication to be launched in the middle of the year entitled How to integrate a gender perspective into SUMPs: Lessons from Latin American cities.
3) Sustainable and inclusive tuc tucs in Guatemala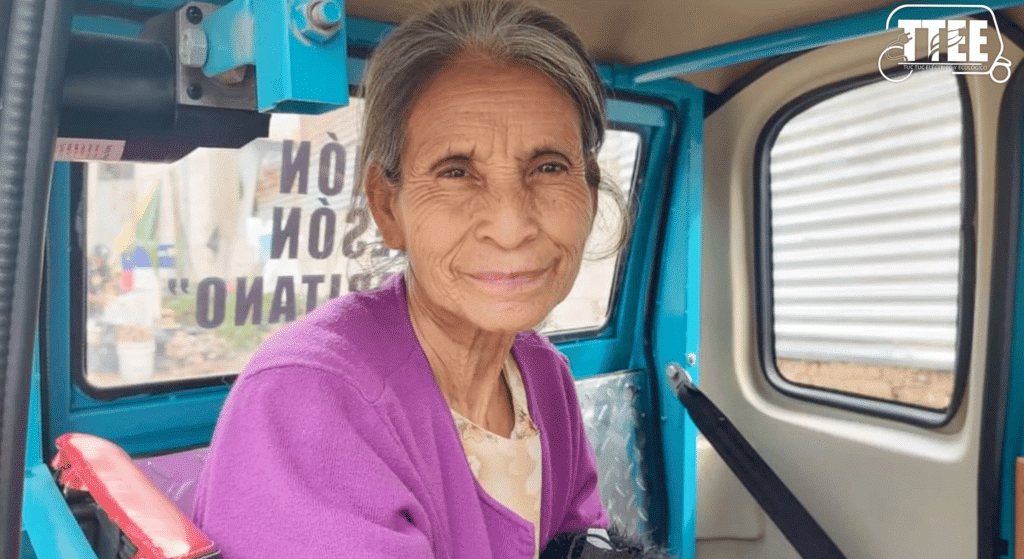 Indigenous women are the main users of the tuc tucs in San Juan Comalapa, a municipality in Guatemala where the majority of the population belongs to the Kaqchikel indigenous community.
In this pilot project, we provide electric units and the installation of charging systems with a focus on social transport. The units were designed to meet the needs of women not covered by conventional tuc tucs: they are comfortable to ride in, have more space for carrying packages and large objects. In addition, some units are for the exclusive use of older adults, children and people with disabilities.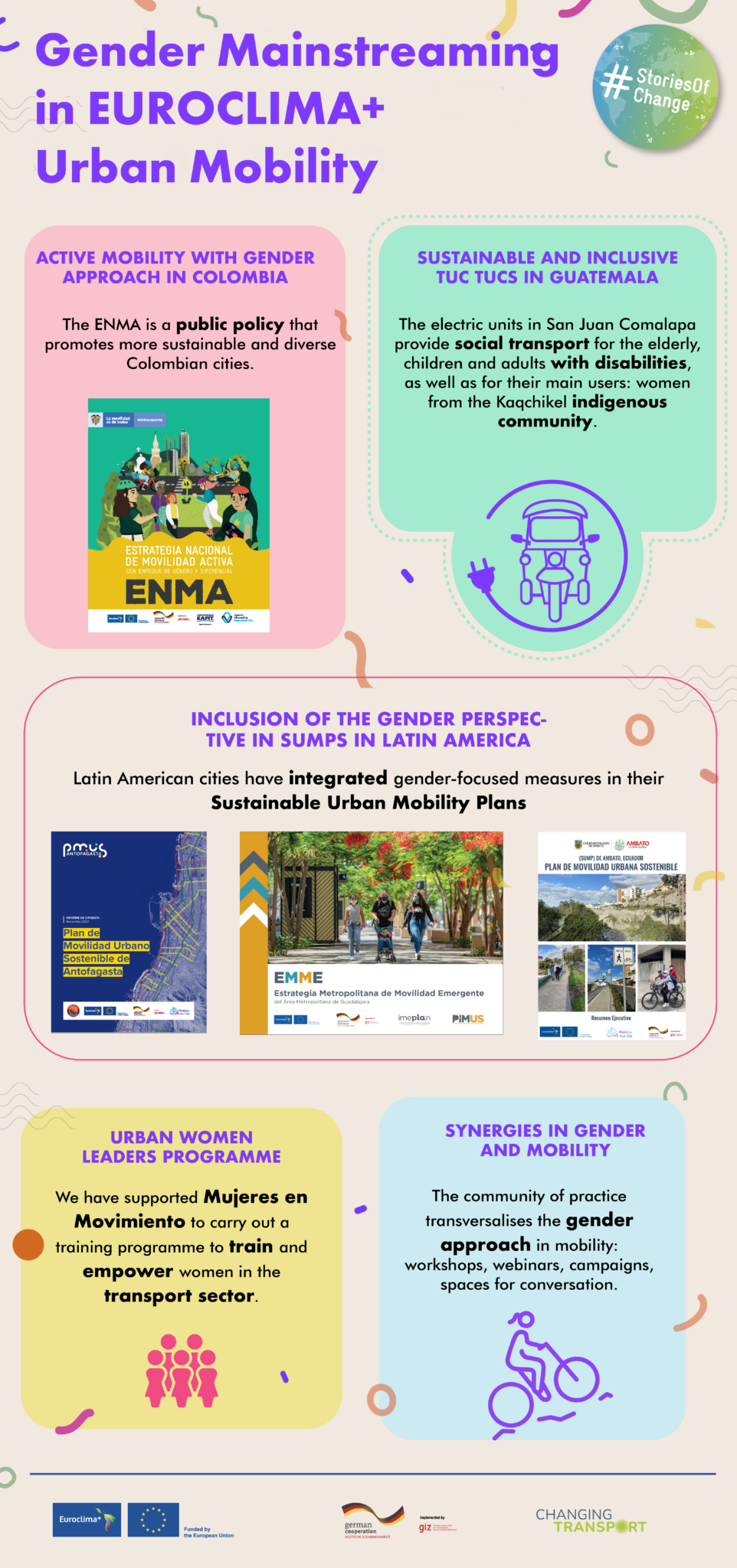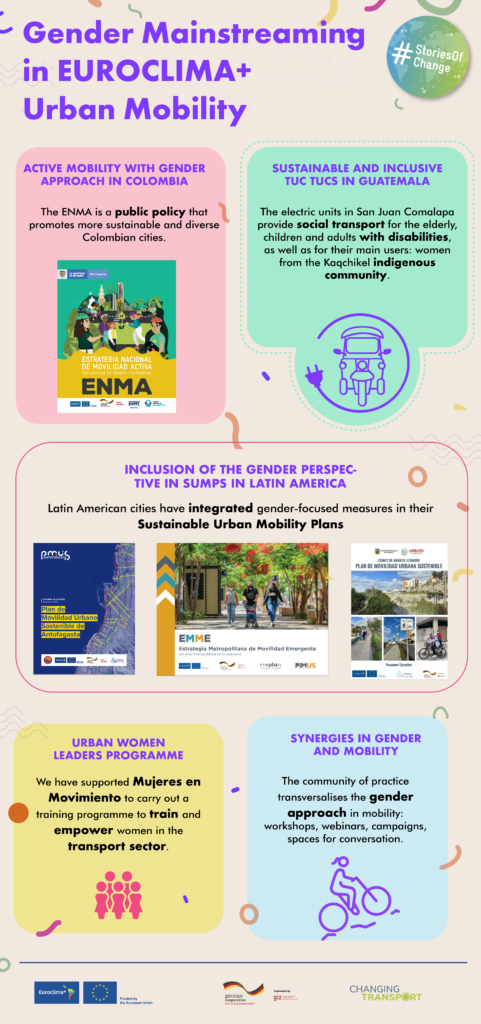 Support for the development of women leaders
Historically, the transport sector has low women participation. For example, in Latin America, the participation of women in the transport sector ranges from 5.1% of the market in Bolivia to 17.5% of the total employees in the transport sector in Colombia.
Broadening women participation is the key to change the standards of urban infrastructure provision, from the inclusion of women in jobs that are not traditionally occupied by them, such as bus driving, operation of transport system and institutions responsible for urban mobility services.
Women networks in transport are therefore key to boost women participation in this sector. In Latin America, the outstanding network is Mujeres en Movimiento (Women in Motion). Also in Asia, the Women on the Move network promotes women's engagement in male-dominated sector, developing peer-to-peer format for dialogues on gender equality and recently set up a mentoring programme to inspire and encourage women in the region to actively transform the transport sector in their country.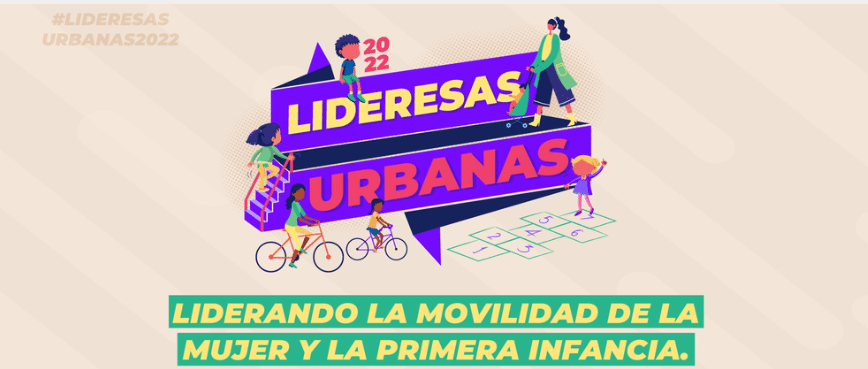 To contribute to changing this context, EUROCLIMA+ has supported two editions of the programme "Urban Women Leaders", a leadership program co-created by Women in Motion (WIM) and the Bernard Van Leer Foundation.
Direct beneficiaries of the EUROCLIMA+ programme participated in the training, from Brazil, Chile, Colombia, Paraguay and Uruguay. As a final activity for the 2022 edition, participants developed an UM intervention to address local challenges for promoting gender inclusive cities. The projects are available on the WIM website.
This is just the beginning
We know that the path to reduce the gender gap in mobility is still enormous. However, learning from these experiences has allowed us to synthesize these lessons and we will seek to replicate them in other contexts in the region.
At GIZ we lead the community of practice "Sustainable Urban Mobility Platform in Latin America", an initiative to promote the exchange of knowledge and the creation of synergies in the region. One of our objectives is the mainstreaming of the gender approach in the activities of this platform.
Gender mainstreaming will be present not only in future projects, but we will continue to promote the topic in activities such as workshops, trainings, dissemination of information, exchange and networking spaces.
Mobility in our cities will never be truly sustainable if we do not continue to integrate the diverse experiences of half of the population. The facts have shown that doing this has a positive impact for all people.
There was a moment when I understood that my actions and words spoke not only of mobility but also of representation and the presence of women in this sector. There I understood that I had to integrate gender issues as an essential part of my actions.

Jone Orbea, leader of the MOVE Programme, Electric Mobility in Latin America and the Caribbean, UNEP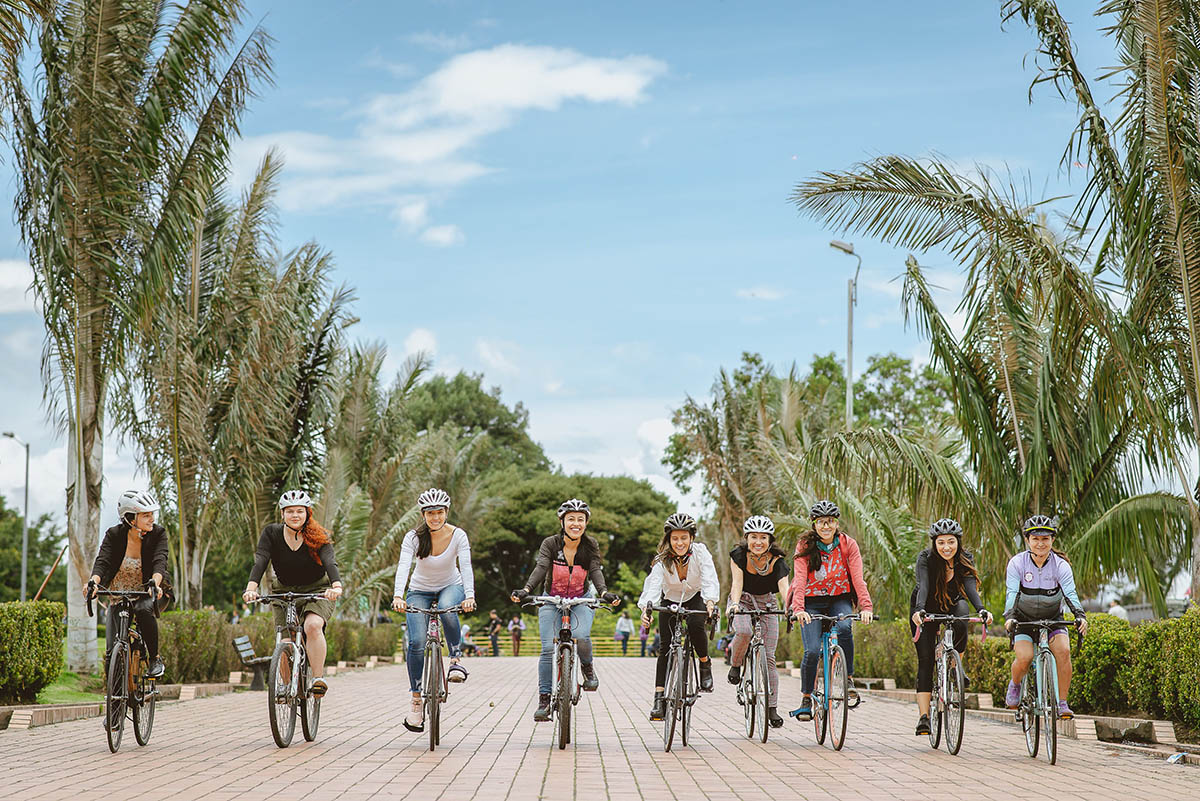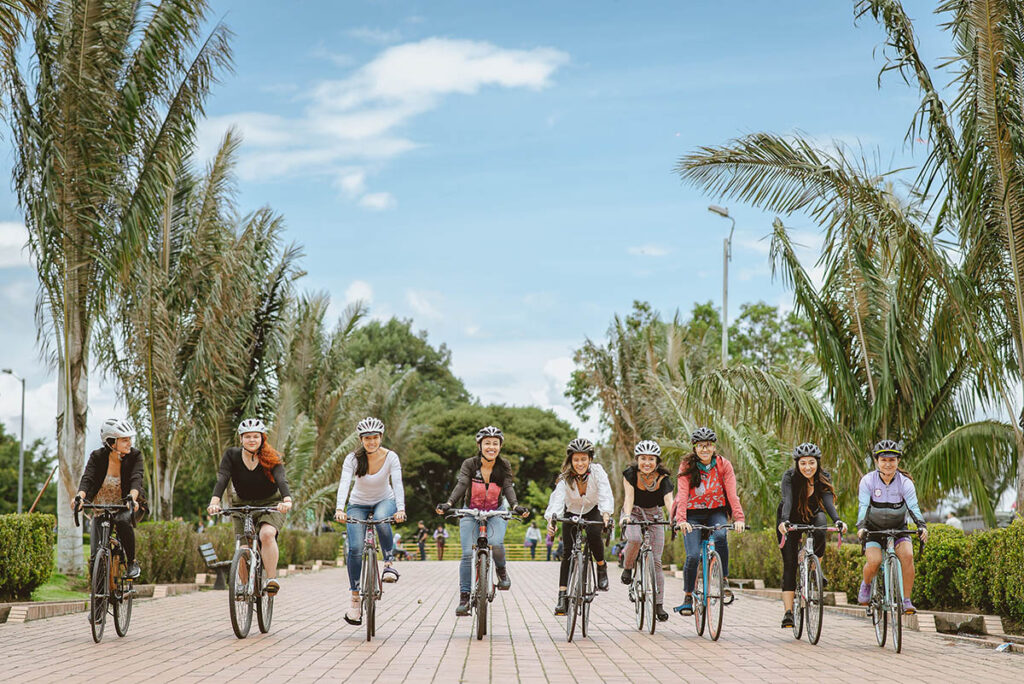 ---
[1] UNFCCC. New Report: Why Climate Change Impacts Women Differently Than Men | UNFCCC, 2022.
Remarkable Feminist Voices in Transport 2023
Exceptional women working in the transport sector are not rare, but beardly have a seat at the table. Role models in leading positions, private and public sector, are crucial to boost the decarbonization of the transport sector. Therefore, from the 27th of February to the 2nd of March, remarkable women from all over the world joint the first Study Tour of Feminist Voices in transportation organized by the Transformative Urban Mobility Initiative (TUMI) and Women Mobilize Women (WMW).
During this time, they had the chance to share knowledge, experiences and inspire each other. This led to an impactful exchange for the development of transportation by 30 different feminist perspectives.
In the award ceremony on March 2nd in Berlin, the participants talked about relevant topics like safety in transportation, the development of the sector and the impact that women can make as change makers and advocates in this sector.
Four women from the network Women on the Move, Dr Sheilah Gaabucayan-Napalang; Keisha Mayuga; Dr. Kalpana Viswanath; and Sonal Shah, also made highlighted contributions during the study tour and ceremony.
Dr. Kalpana Viswanath shared inspiring words on the topic of safety of transportation in the cities and the importance of women being part of the development of strategies to make public spaces accessible for every person in society.
"We also have to recognize the right to enjoy the cities. As women, we hear early that the streets are not for us as we cannot enjoy them without having to deal with harassment. This community is trying to change this for future generations. You all are inspiring women".

Dr. Kalpana Viswanath
During the award ceremony the 5th edition of Remarkable Feminist Voice in Transport 2023 was launched and many remarkable women were awarded for their impact on supporting different projects in the transport sector.
The Many Benefits of Including Women in the Field of Transport
Published on 2 March 2023
In a special interview in the frame of the International Women's Day (IWD) 2023, Kawtar shared with us her experience, perspective, advice, and challenges of being a women change maker in a mostly male dominated sector.
Everything comes from a change of perspective and women can bring such innovative ideas when it comes to the development of transport.

–Dr. Kawtar Benabdelaziz
It is not new that the transport sector has been for many years a male dominated sector in which women have been working hard for a seat at the table and participate in the development of it. This is the case of Kawtar Benabdelaziz, a remarkable women and researcher in the electric mobility sector in Morocco. Kawtar has been working in the development of electric vehicle ecosystems for several years and there is a lot to learn from her. Her case is inspirational for other women who are now making a change in the transport sector on the route to zero emission transport.
First some context, what can you tell us about the role of Women in the transport sector in Morocco?
Unfortunally, women tend to be underrepresented in the transport industry in Morocco, and in general. The majority of workers have been historically men and nowadays, just a few women are involved in the decision-making process. However, it is fascinating that there are many women studying to become engineers and developing skills in science to work in this sector. At the same time, there are professional training programs which encourage women to get into mechanic-and driving fields and to pursue their career in the industry. Of course, there still are a few women working as drivers, but there are many encouraging initiatives and programs and that show a positive progress.
In the transport sector, there are different kinds of jobs where women started working for already many years, such as drivers, technicians, administrators, researchers or even more. Depending on the context of the country, sometimes seeing women, especially as drivers, call the attention of the people, but it also highlights their participation and visibility in the field, one aspect that motivates other women to join and be part of the change. However, there is a difference between what happens in the big cities and on the countryside, especially when it comes to education and job opportunities.
Why is it important to see women as part of the solution?
Women can contribute a lot to the topics of transport. A perspective coming from a woman is usually very rich and considers points that sometimes are not obvious. From a security point of view, women have been dealing with many problems within transport, and it is important to work for safety in public places. Being surrounded by women make other women feel safer. Women are the ones that mostly use public transportation in their daily life, and because of that, their perspective is essential to creative and innovative solutions.
To boost women's participation in the field, it is also essential to look at gender equality policies that facilitate the employability of women in different sectors. Recently, different countries worldwide have been working on developing standardised policies to promote equality regarding job opportunities. For many years, women have had to deal with female-specific stereotypes that affect decision-making when applying for a job. It is important to separate these aspects from reality and highlight that women are not less capable of achieving their professional goals because of their gender.
How to booster women participation in transport
Knowing by having the example of a person who succeeded as a woman in a male-dominated field gives motivation, encourages, and gives confidence. Sharing experiences can also encourage women's participation. Good examples are the many existing networks often based on mentorship programs in the transport field. What is better than letting other remarkable women guide your journey? Also, getting to know the personal stories of women worldwide creates a great connection. We can even take advantage of technology to have an international support network to celebrate each other's achievements and even create job opportunities
Which advice would you give yourself some years ago?
Sometimes it is hard to prepare women to face what they face; as a woman, you sometimes face discrimination and harassment, and it can get tough, but believing in yourself and developing confidence is very important in every aspect of life. It is important to give the tools like networks and training programs at hand, but sometimes you will make some mistakes, and that is part of the process, but you have to hold on to your passion and have the confidence that you are going to be a change maker if you stick to your beliefs.
Nowadays, many initiatives aim to empower women's participation in the sector where women were not visible for many years. Transportation is one of the most important sectors for social development and climate sustainability, and it has shown many benefits of including women in the field. Kawtar is a great example of a change maker taking part in different movements and academia to achieve zero emissions in the transport sector. Around International Women's Day 2023, we want to share empowering stories to inspire women from all fields to raise their voices, participate in events, and work together in the development of the transport sector worldwide.
New Maritime Training Facility Opens in the Republic of the Marshall Islands
The Maritime Training Facility at the premises of the MISC will allow the national maritime sectors in the RMI to sustainably build on and enhance local capacity and maritime skills.
The Collage of the Marshall Islands (CMI) will facilitate an accredited course for sailors at the Maritime Training Facility from August 2023 which will enhance local capacity and maritime skills and therefore allow the national maritime sector to advance in their competent and qualified maritime personnel.
On 7 February 2023, the Opening Ceremony for the Maritime Training Facility in the Republic of the Marshall Islands (RMI) was jointly held by the Ministry of Transport, Communications and Information Technologies (MOTC&IT), the Marshall Islands Shipping Cooperation (MISC) in Majuro, the Collage of the Marshall Islands (CMI), Deutsche Gesellschaft für Internationale Zusammenarbeit (GIZ), and the German Government represented by Ambassador of Germany to the Philippines, Marshall Islands, Micronesia and Palau H.E. Mrs. Anke Reiffenstuel and Germany's Special Envoy for the Pacific Island States H.E. Ambassador Beate Grzeski.
Under the bilateral cooperation between the governments of the RMI and Germany, GIZ (German Development Cooperation) implements the Low Carbon Sea Transport Project (LCST) since 2017 with its objective to work towards transitioning to a low carbon domestic maritime fleet for the Marshall Islands, operated by Marshallese crew that will be trained at the Maritime Training Facility.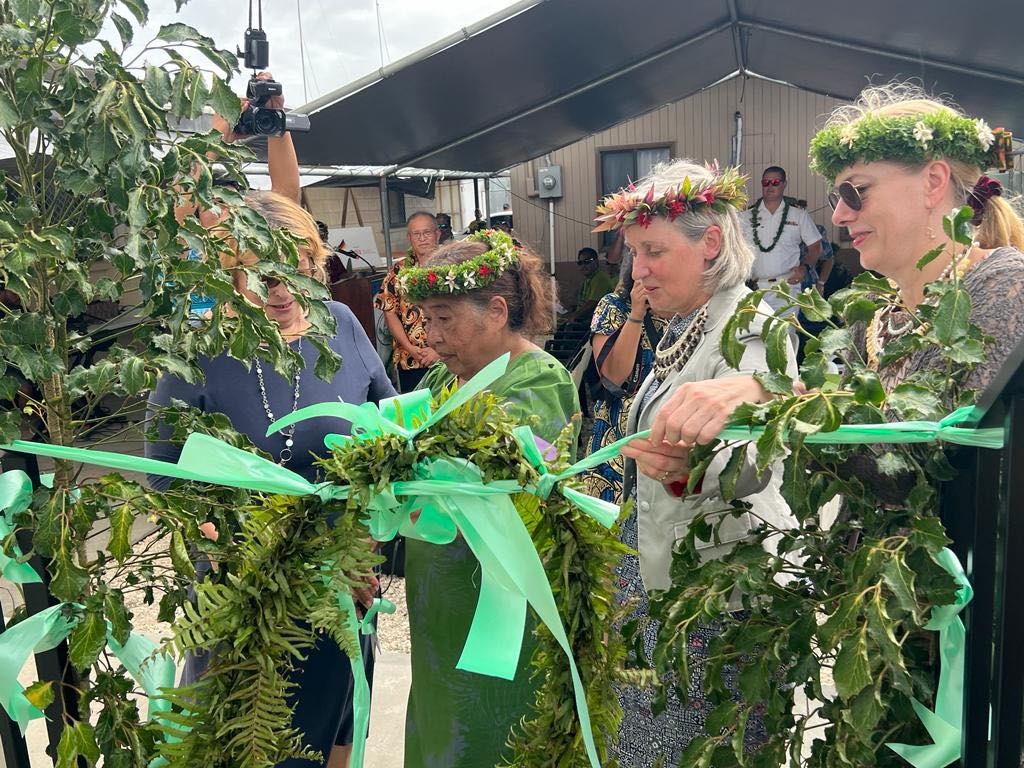 Speaking on behalf of the German Government and the LCST, the German Ambassador to the Marshall Islands, H.E. Anke Reiffenstuel said that the Maritime Training Center and efforts taken by the various stakeholders will support sustainable training efforts, act as a cooperation hub for maritime training and serve the maritime industry, and thus the people of the RMI. "It is exciting to see the future possibilities for students and young maritime professionals to start their career in the maritime industry and onboard seagoing vessels. Especially the focus on low-carbon operations will support the path towards sustainable shipping within RMI and give your students a head-start in the future of maritime transport."
RMI has set itself the NDC target of achieving transport-wide reduction of total domestic transport GHG emissions 27% below 2010 levels by 2030 and transitioning to a low carbon transport future and is committed to reducing GHG emissions from domestic shipping 40% below 2010 levels by 2030 and full decarbonization of the sector by 2050.
The project is part of the International Climate Initiative (IKI) funded project on Transitioning to Low Carbon Sea Transport implemented by Deutsche Gesellschaft für Internationale Zusammenarbeit (GIZ), Republic of the Marshall Islands's Ministry for Transport, Communication and Information Technology and various partners – nationally and internationally. The project supports in delivering RMI's Nationally Determined Contributions under the United Nations Framework Convention on Climate Change (UNFCCC).
"Creating a sectoral carbon budget makes climate action tangible
…Putting people in the center makes it approachable"
This is how GIZ colleague Andrea Palma put it when she described to us Chile's plans for implementing national climate plans. In nine interviews we talked to GIZ colleagues and ministry representatives from Chile, China, Colombia, India, Kenya, Morocco, Philippines, Uganda, and Vietnam in an attempt to identify the most important drivers and prerequisites for implementing climate measures in the transport sector. Please click here for access to the full publication.
Over the last three years more than 140 new and updated NDCs have been submitted. The share of countries committing either to emission reductions in the transport sector or to other kinds of quantifiable action doubled in comparison to the first NDC generation (from 21 to 42%). The share of NDCs containing transport mitigation measures also increased, from 65% to 78%. Among the countries that we investigated, Chile, Colombia, Morocco and Uganda committed to quantifiable transport targets (e.g. Chile which plans to electrify 58% of private vehicles by 2050). All of them (except for India and the Philippines) include measures aimed at reducing emissions from transport in their latest NDC.
Now, it is time for the pledges and commitments contained in the NDCs to be translated into tangible policies and action through laws, governance structures, stakeholder ownership, inclusiveness, funding mechanisms, and accountability instruments.
Laws on climate change and transport
Most countries have comprehensive laws on climate change and environmental protection that serve as the basis of national climate action. In Kenya, the 2016 Climate Change Act requires all ministries to establish climate change coordination units, among other sectoral requirements. In 2020, Vietnam introduced the Law on Environmental Protection, which determines the emissions reduction target for the transport sector and thus guides sectoral action. Chile's Climate Change Law obliges all sectors to develop plans to lower emissions. Uganda approved the Climate Change Act in 2021, concurrent with its NDC revision. The legislation mandates the implementation of the Paris Agreement in Uganda and provides a basis for the implementation of NDC pledges. The Colombian Climate Action Law sets out a catalog of government actions and outlines an agenda for compliance with the Paris Agreement and carbon neutrality by 2050.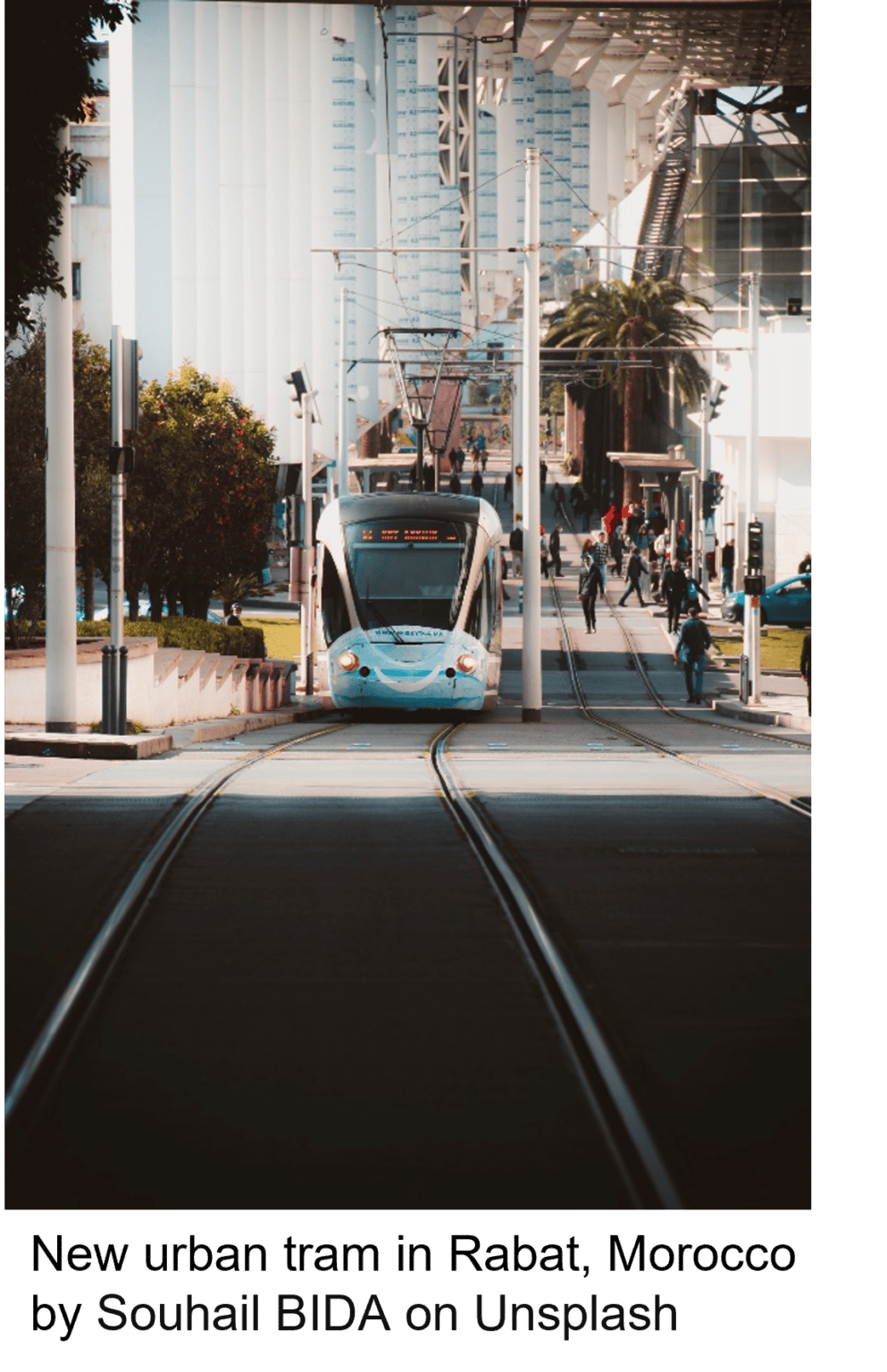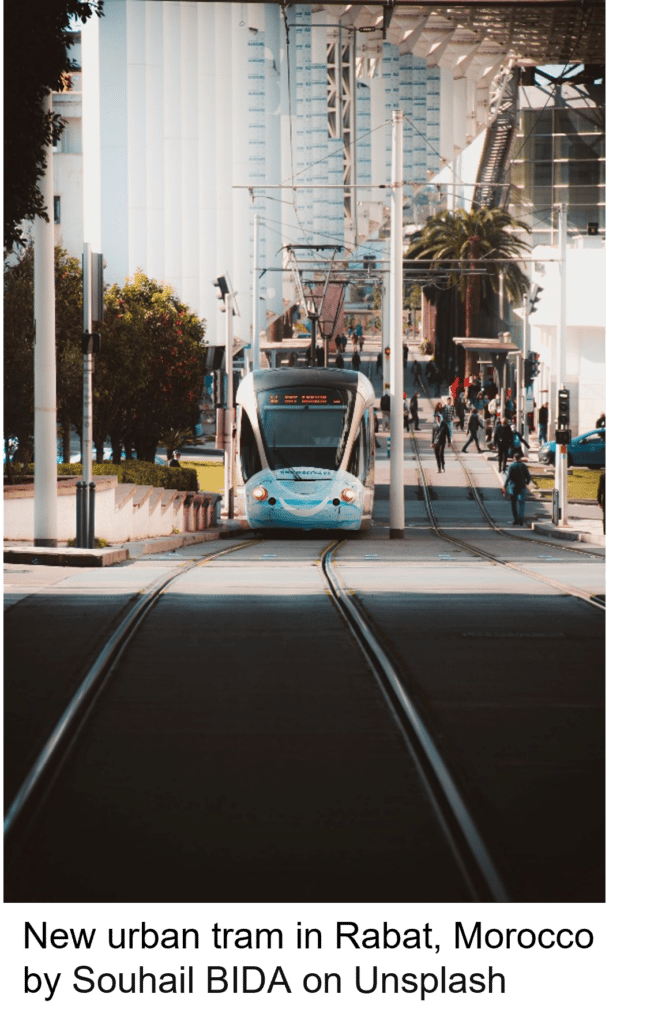 In some countries, climate laws foresee specific governance structures – such as the establishment of a climate change unit within each department of government, as is the case in Kenya. Many of these laws are comprehensive and cross-cutting in scope, obliging ministries to consider climate change in their policymaking. However, when national or regional authorities fail to back climate action with corresponding budget allocations, climate ambition may amount to so much "hot air".
At the sectoral level, some countries have already developed strategy frameworks for transport and climate change. In Vietnam and Chile, for example, climate change laws contain binding sectoral targets and outline sectoral actions. Morocco, has included the decarbonization of transport in its Vision 2030 and energy strategy.
Governance approaches
Translating long-term strategies and NDC-based targets and measures into real-world action requires the activation of various actors, including national, regional, and local officials, as well as stakeholders in the private sector. A comprehensive governance framework can help to harmonize the activities of actors, i.e. between federal ministries or economic sectors (i.e. horizontally) or at different levels of government (i.e. vertically).
Establishing interagency climate coordination units or setting up intersectoral teams are two possible solutions for improving vertical and horizontal coordination.
Governance approaches differ between countries. Some countries, such as Kenya, have established climate change units within each government agency, thus shifting responsibility to the agency level. Others, such as Colombia with SISCLIMA, the National Climate Change System, have created a centralized agency responsible for all steps, including the setting of targets, the development and implementation of measures, and their monitoring and evaluation. These climate change agencies can be powerful actors that drive action across sectors and at varying levels of government. However, when such agencies are not equipped with an adequate budget or the necessary political authority, they are likely to remain on the sidelines, unable to trigger meaningful climate action.
Ownership of stakeholders
Stakeholders taking responsibility for or "owning" a set of policies or targets can be a determining factor for successful implementation. In the run-up to the second round of NDCs due in 2020–2021, sector ministries such as transport ministries became more deeply involved than in 2015 and beyond. This time, extensive stakeholder consultations that integrated the public were held in many countries, including Kenya. Still, very few NDCs mention the involvement of the transport ministry.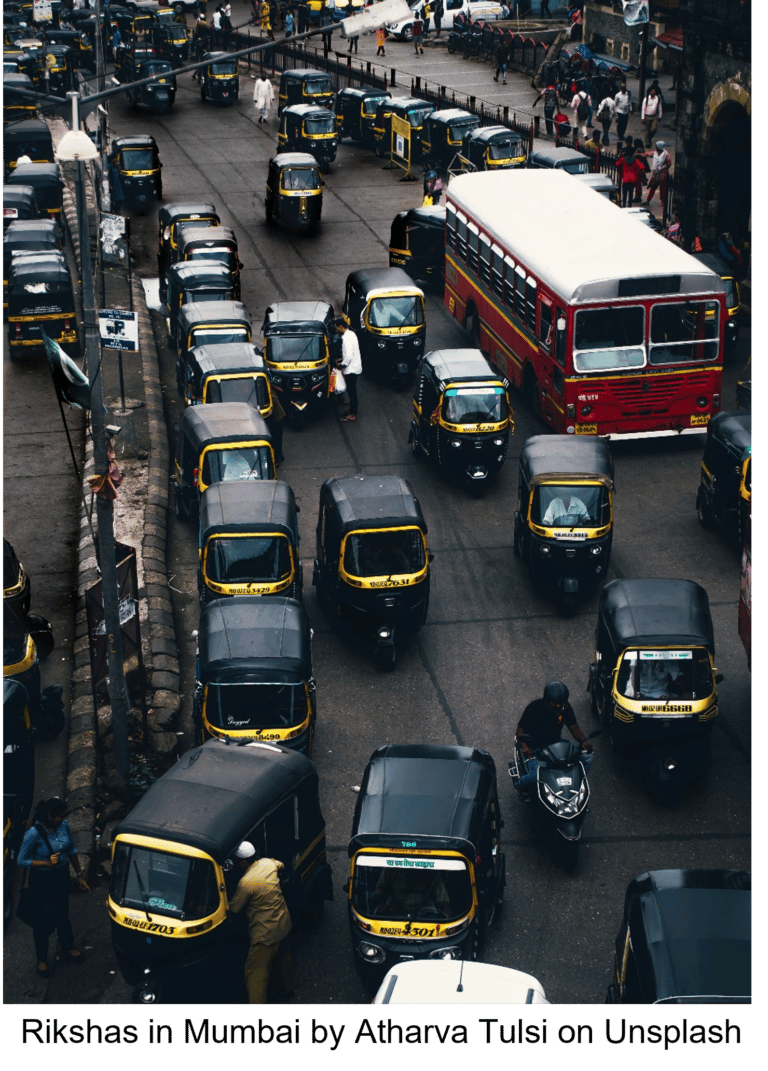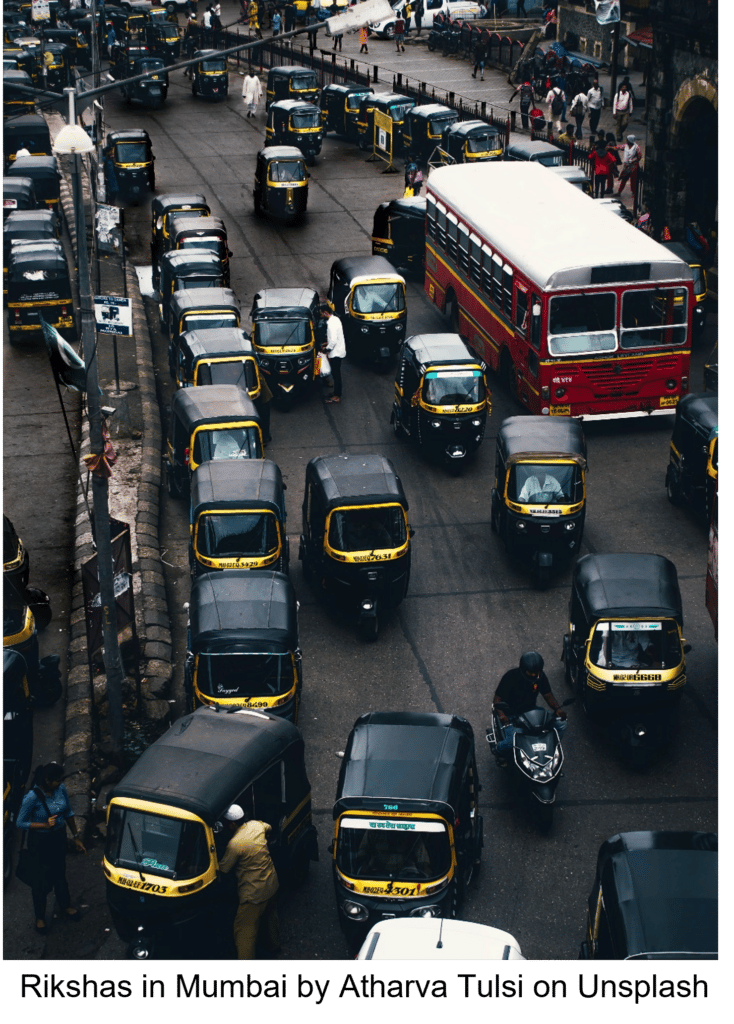 The infrastructure units described in the governance section have helped Chile foster ownership in its cities and regions. By contrast, India has been pursuing a very centralized approach, in which the national government assigns numerous responsibilities and targets to cities and states, without consulting them beforehand. To encourage action at the municipal level, India has developed a system in which selected cities compete with each other in terms of sustainable development.
Transport stakeholders should partake in the NDC development process from the start as it is them who have to translate NDC commitments into policies and actions. As shown, strong political obligations (e.g., from climate change laws), awareness raising and involvement in climate change discussions and competitions can incite engagement and ownership of stakeholders.
Inclusiveness
Climate change reveals – and exacerbates – existing inequalities in our societies. Accordingly, transport measures designed to reduce emissions and support adaptation must be inclusive and equitable. As the IPCC puts it, "Attention to equity and broad and meaningful participation of all relevant actors in decision-making at all scales can build social trust, and deepen and widen support for transformative changes" (2022).
Morocco, for example, has established the Economic, Social and Environmental Council (CESE). The CESE seeks to promote dialogue and debate, with the aim of encouraging societal consensus on important issues. In the past, it has recommended sustainable mobility policies to the government, based on its discussions with civil society.
The Ugandan NDC intends to assure that the updated NDC actions will be implemented through a whole-of-society approach that involves government, the private sector, academia, civil society, youth, and international development partners.
Financing climate action
Fifty countries, almost all of them Non-Annex I countries, have indicated financing needs in their new and updated NDCs. Nevertheless, these NDCs contain little information on how implementation is to be financed.
In the past, national public and private sources of funding accounted for 98% of global transport investment. Public sources of investment (and accompanying regulations) are necessary to leverage larger streams of private funding. Economic instruments such as taxes and subsidies can be used to incentivize or discourage certain investments, sometimes while generating government revenue.
The National Planning Department of Colombia has developed a financing system that assesses how public investment measures affect climate change, including those in the transport sector. In addition, the Colombian government created a national carbon tax in 2016 to discourage the use of fossil fuels and generate revenue. These are just two of the many financing instruments that Colombia has implemented.
The Ugandan Ministry of Finance Planning and Economic Development is in the process of setting up a Climate Finance Unit. The unit will be tasked with enhancing institutional coordination and will have the capacity to design funding programs and mobilize resources for climate actions stipulated under the country's NDC.
Regardless of whether funding comes from domestic public or private sources or from international funds (such as the Green Climate Fund), transport ministry officials need to know how to access necessary financing and how to shift funding from carbon-intensive transport infrastructure and systems to sustainable means of transport. Application processes for international funds can be tedious, time-consuming, and cost intensive, which is why many developing countries obtain much less funding than they are eligible to receive. Accessing domestic resources or implementing fiscal measures that generate revenue also require knowledge and capacities that are not always available to transport officials.
Accountability and monitoring
Only by using monitoring and reporting emissions and verifying reductions can the effectiveness of measures be ensured and further improved.
Kenya's Climate Change Act (2016) requires public- and private-sector actors to develop and report GHG profiles. In 2019, the transport sector was the first sector to comply with the act's requirement of publishing an annual climate change report that describes the transport sector's emissions and mitigation actions.
Since 2021, Chile has been working to standardize its MRV system across all sectors in order to make them comparable and increase accountability. In Colombia, a centralized MRV system for tracking mitigation actions and emissions is in place. Compliance is mandatory, but so far there has been no follow-up. In fulfillment of the 06/ND-CP directive, the Vietnamese Ministry of Transport is currently developing an MRV system. Morocco has a national inventory system and offers training courses for ministry employees.
So far, 23 countries have set GHG emission targets for the transport sector in their latest NDC. Uganda is the only one of the assessed countries that mentions a quantified target. Sectoral targets may simplify monitoring and reporting because it is possible to track them by setting up a GHG inventory while tracking the mitigation effect of isolated mitigation measures requires the set-up of complex MRV systems.
The time to act is now
If the world continues to release emissions at its current level, we will pass the 1.5°C limit in nine years (Global Carbon Budget 2022). Hence, there's no time to lose: climate pledges need to be implemented now. This is no easy task, as interviewees from nine countries have made abundantly clear. Strong political will at high levels and in climate change line ministries is only one important element; the other side of the coin is (early) involvement of sectoral players at all levels.
We hope that this report inspires policymakers and climate change advocates to further increase peer learning efforts in order to adjust and improve implementation mechanisms with the goal of setting the wheels in motion for sustainable transport and a livable future.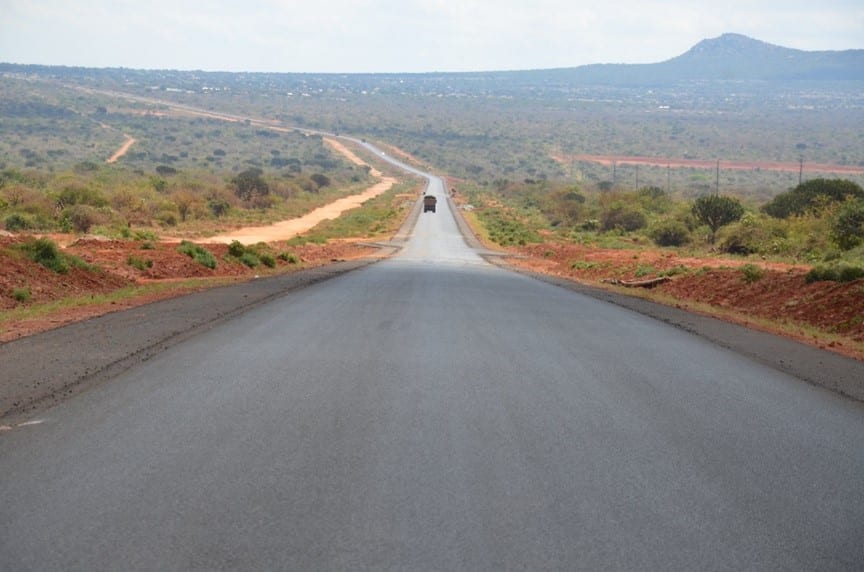 ---
The 'Advancing Transport Climate Strategies' (TraCS) project is funded by the German Federal Ministry for the Environment, Nature Conservation, Nuclear Safety and Consumer Protection's International Climate Initiative. The project aims to support developing countries in systematically assessing greenhouse gas emissions from transport, in analysing emission reduction potentials and in optimising the sector's contribution to the mitigation target in countries' NDC. TraCS feeds into other international cooperation projects run by the Government of Germany.
Changing Transport Insights – a Webinar Series
In digestible 45-minute deep-dive sessions, GIZ's international cooperation experts present their work on transport decarbonisation in diverse country contexts. They discuss what they did, what their project has achieved, what they learned in the process, and open the sessions for an inclusive Q&A. We're proud to present our new webinar series: Changing Transport Insights.
1. Freight Modal Shift in Indonesia | Januar 20, 2023 @ 4 pm CET
Hosted by Friedel Sehlleier
Event recording: Changing Transport Insights Series 1: Freight modal shift in Indonesia – YouTube
---
3. Training e-mobility technicians with a gender perspective in Colombia | February 13, 2023 @ 1:30 pm CET
Hosted by Andrés Martínez, GIZ Colombia
Event Recording: Changing Transport Insights Series 2: Training for e-mobility technicians with a gender perspective
---
2. The story of China's EV-uptake | March 9, 2023 @ 10:00am CET
Hosted by Xia Yun
Register now: Changing Transport Insights Series 3 – The story of China's EV-uptake
---
The series is specifically targeted at practitioners from the fields of development, transport and climate change and is open to anyone interested. Recordings will be uploaded on YouTube afterwards.
Mark your calendars for an exciting series of success stories that contribute to making our lives more climate-friendly and sustainable. Let yourself be inspired and take part!
Drawing Lessons from Developing the First SUMP in Chile
The integration of transport planning methods.
Since October 2018, as part of the EUROCLIMA+ programme, GIZ has supported the Regional Government of Antofagasta in developing a Sustainable Urban Mobility Plan (hereafter SUMP) for its capital city.
The development of this SUMP has been the first experience in designing a comprehensive sustainable mobility plan in Chile, including both motorised and non-motorised transport, focused on greenhouse gas emission reduction.
During the last 30 years, the national government has been developing urban transport system plans (hereafter STU) in more than 20 cities, focusing on time and fuel cost savings through almost exclusively infrastructure investment projects for cars and public transport.
While the Antofagasta SUMP development process is coming to a successful conclusion, like any first experience, it has had difficulties from which we can learn for the next SUMPs in other cities.
An initial difficulty in developing the Antofagasta SUMP was the limited participation of consultants in the bidding process, as Libelula (2022)1 analysed. Only one of the five Chilean consulting firms invited to bid presented itself. When reviewing the Terms of Reference (hereafter ToR) for the development of Antofagasta SUMP in search of the causes of this lack of participation, we can find some clues in the questions posed by the consultants during the bidding process. There were several questions primarily about the novel features of the SUMP method, contrasted to the STU method familiar to the consultants and the transportation modelling and evaluation task descriptions.
SUMP and Chilean Method differences
Regarding the SUMP method, the STU method should adopt five novel features because they add value to the Chilean current transport planning practice.
Prioritising sustainable mobility modes. As the name suggests, SUMPs focus on sustainable urban mobility, considering a wide range of measures on the supply and demand of various modes of transport and their integration. In contrast, STUs have historically been focused on developing infrastructure for motorised modes (car and public transport) and, to a lesser extent and only in recent years, on the design of public transport services and measures to favour active modes. In addition, the different modes of transport are treated in a disintegrated manner.
Responding to people's needs. The SUMP development process pays significant attention to citizen participation, which feeds into each stage and task. In contrast, the development of the STU does not consider citizen participation processes.
Looking back at past policies and plans. The SUMP development method considers the critical analysis of previous urban transport plans as an initial task. This task is of great help in identifying good practices and, correcting mistakes made in the past, understanding the reasons for progress and delays in the implementation of the plans. On the contrary, it is striking that the STU does not consider this task, even though these plans are updated, on average, every ten years.
Multi-level and multi-agency coordination to fund projects. The SUMP method considers analysing the funding sources to cover the plan's costs and the historically allocated resources. In addition, they indicate which government agency will be responsible for the detailed design and implementation of each project or measure. Incorporating the financing analysis and assignment of responsibilities in SUMPs makes implementing their projects more realistic.
Integrating multidisciplinary experiences in urban mobility. The SUMP method requires a team composed of professionals from a greater diversity of disciplines, not only experts in transportation engineering and urban planning, as is the case of the STU, but also specialists in citizen participation.
However, regarding transportation modelling and evaluation tasks, questions posed by consultants during the bidding process denote that they found that these descriptions were oversimplified, contrasted to the STU method.
According to the STU method, estimates of demand and benefits in terms of time, cost, and emissions savings are based on transportation models calibrated from travel surveys conducted to significant samples of 1% of households in each city. These models allow simulation of the balance between transportation supply and demand with different projects and measures and at future time cuts.
Each preliminary STU plan must be modelled and evaluated to find the optimal mix of projects and measures. In contrast, the SUMP method, at least as described in the ToR, requested the development of a modelling task with a general and oversimplified treatment that perplexed the consultants.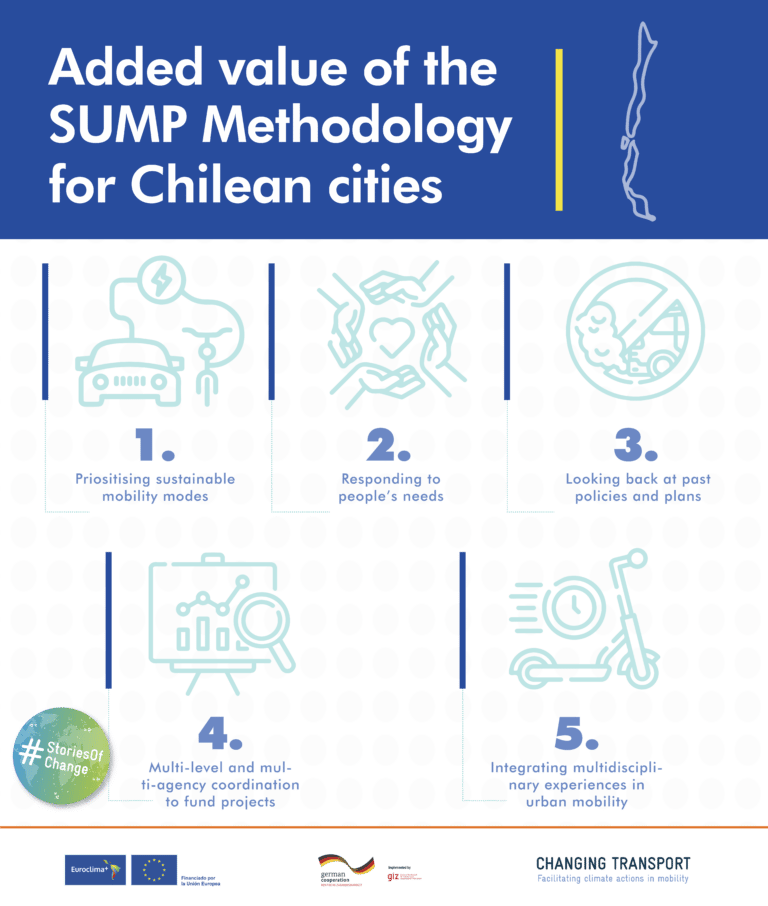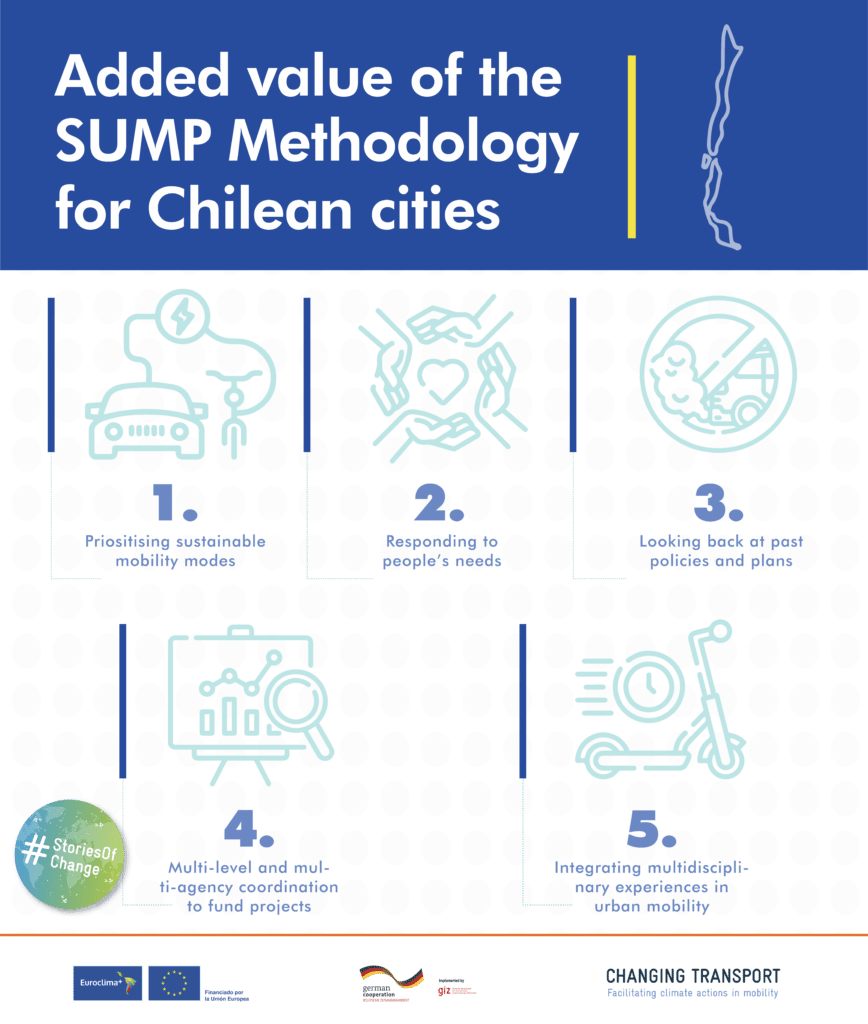 The importance of transport modelling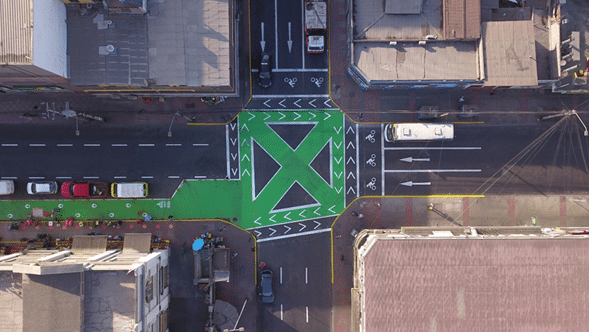 There is no simple model to estimate emission reduction from transport projects in different scenarios. Transport emissions result from a complex equilibrium process between demand and supply in at least four stages. Hence, the best alternative for emission estimates is using the already calibrated transport models the national government uses.
Transport modelling should not be an underestimated task in SUMP development; on the contrary, it has the potential to strengthen the technical analysis. Using modelling in SUMPs would be particularly relevant for analysing specific measures' effects on emissions
For example, modelling could determine whether the potential users of a bikeway project are former car users, in which case emissions would be reduced or are from public transport, in which case emissions are not reduced, and demand for the latter mode is cannibalised from another sustainable mode.
While these transportation models have been used in STU to estimate demand and service levels of infrastructure projects, they can also be used to study other types of sustainable measures such as vehicle restriction with a daily pass, congestion pricing, low emission zones, transit-oriented development, bicycle lanes, pedestrian circuits, among others.
However, it is essential to note that these transportation models and evaluation methods should be improved to produce better estimates of the effect of cycling and pedestrian projects on travel demand and emissions.
Scaling up learning to other Chilean cities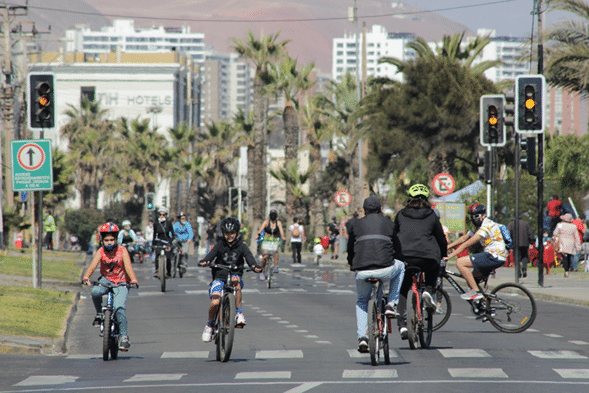 In conclusion, the method for developing the next SUMPs in Chile should integrate the novel features from the SUMP and the best current practices and modelling tools already applied in Chile. The Regional Government of Antofagasta has understood this and, supported by Libelula (2022), has prepared the ToR for the development of the Calama (the second most populated city of this region) SUMP using this integrated method.
Integrating SUMP and STU methods is the first step toward synthesising both plans. Thus, instead of having two plans per city competing for financial resources, we should end up with only one plan having an optimal combination of sustainable measures to effectively reduce vehicle kilometers and emissions.
Appendix: Antofagasta SUMP brief overview
The process for designing this SUMP started in 2019 and ended in 2022. This process included planning development, citizen participation, and emission estimates.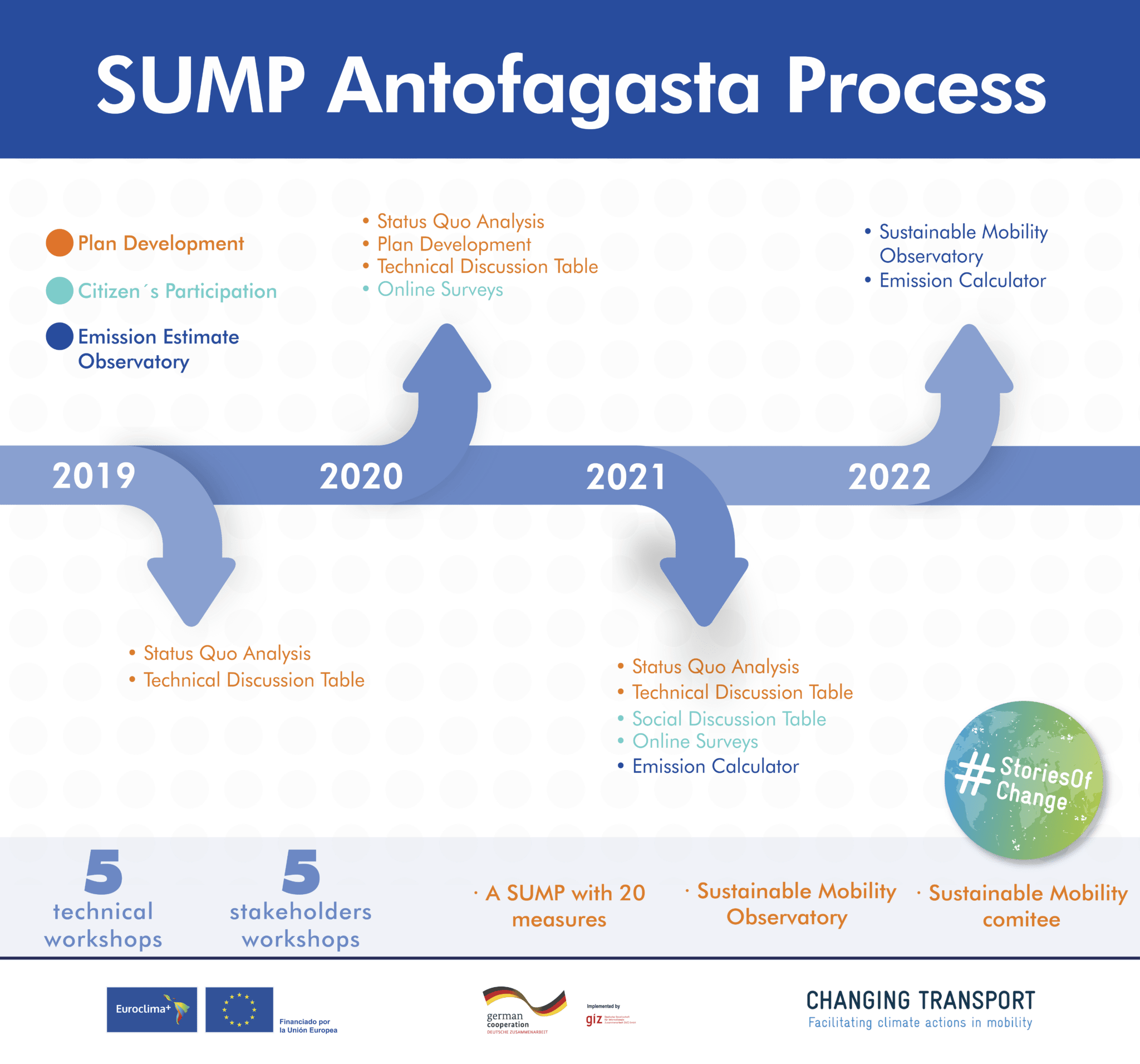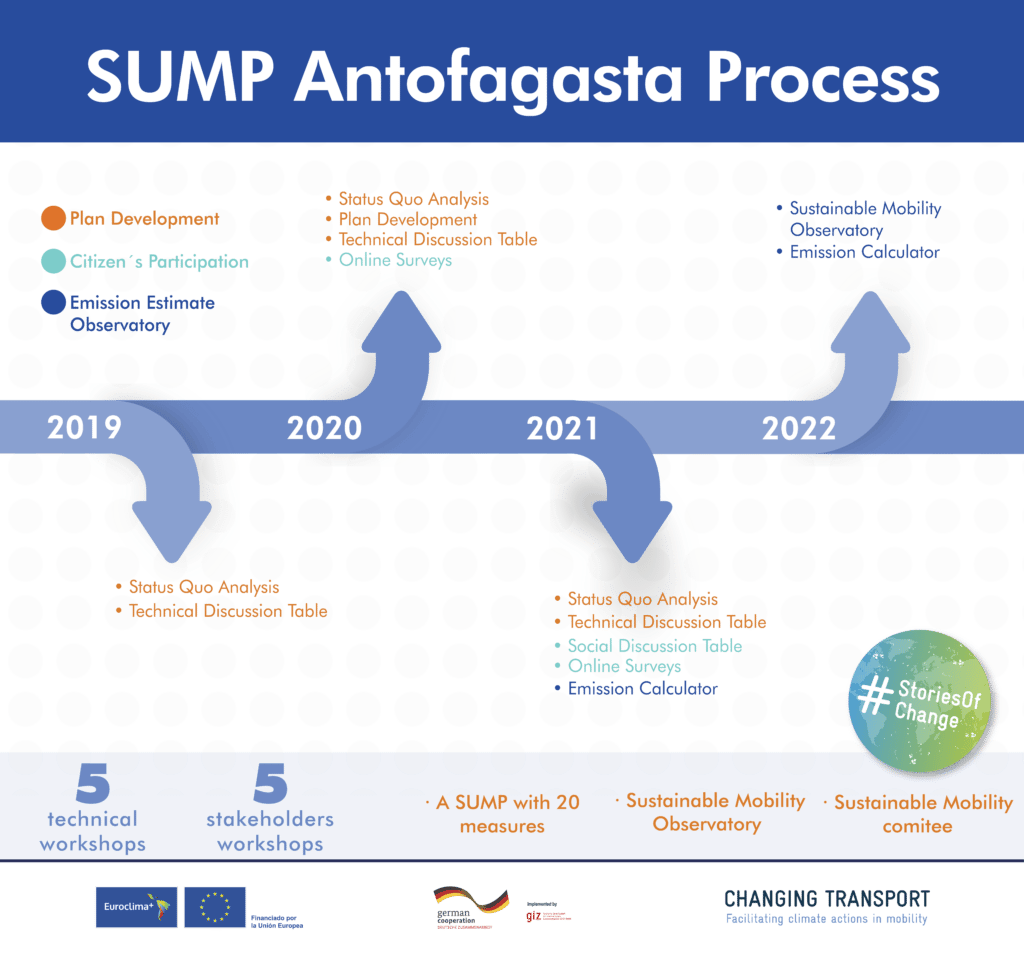 The following seven sustainable mobility objectives were defined based on the insights from citizen participation and the technical discussion. These objectives relate to a wide range of Avoid, Shift and Improve instruments like reducing car use, increasing sustainable transport modes, and incorporating low-emission technologies.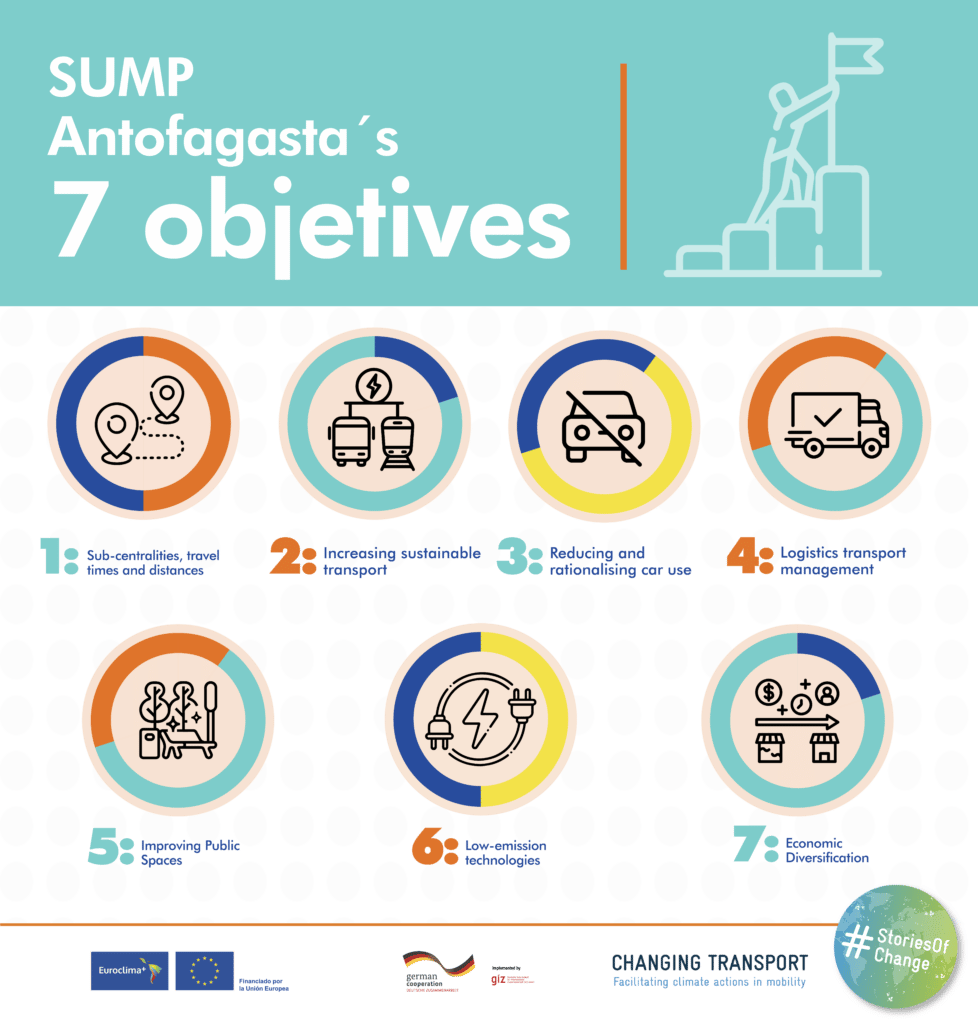 To achieve these objectives, seven groups of actions were proposed. The investment in the SUMP priority actions was estimated at EUR 1.295 million along the 30-year time horizon of this SUMP.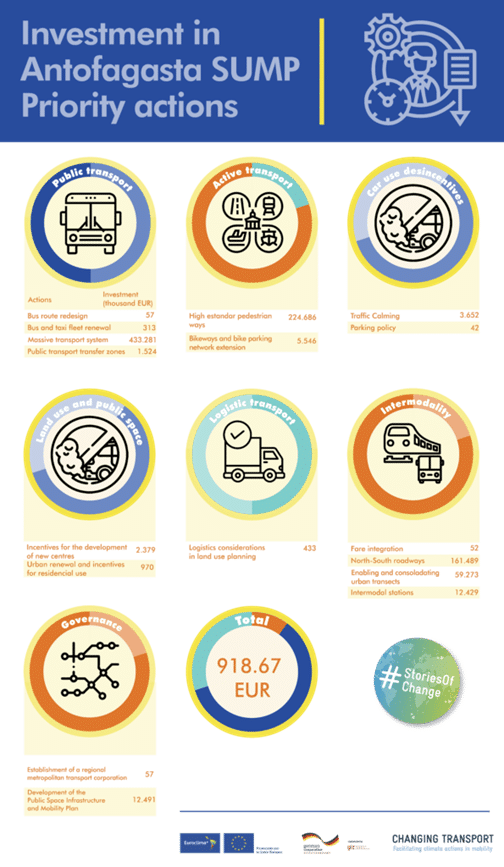 Transport infrastructure actions were organised in both longitudinal and transversal sustainable mobility corridors, considering Antofagasta 's geographic structure. These corridors are shown in the following scheme and map.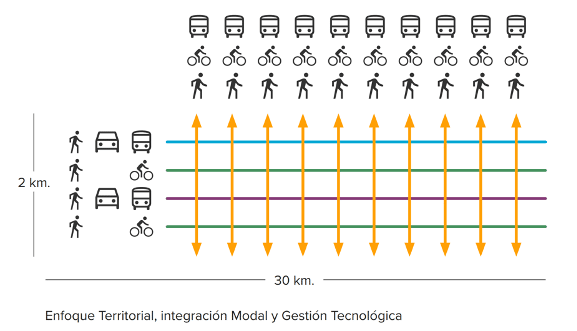 The EUROCLIMA+ project is commissioned by the European Union and the German Federal Ministry for Economic Cooperation and Development (BMZ).
The Antofagasta Sustainable Urban Mobility Plan (SUMP) is part of the EUROCLIMA+ programme, funded by the European Union with technical assistance from the Deutsche Gesellschaft für Internationale Zusammenarbeit (GIZ) GmbH.
A Fitness Regimen for the Planet
This article is part of our #StoriesofChange where we profile the work of our partner countries in developing climate actions in transport. Read more #StoriesOfChange and follow the Hashtag on Twitter.
---
MRV systems in a nutshell
Have you ever started a new diet or fitness regimen? As any nutritionist or personal trainer will tell you, having a plan is essential. In other words, motivation is not enough. To make genuine progress, you need to be systematic. Specifically, you need to assess your current situation; to define appropriate goals and actions; and to track your progress. All three of these activities are united by a dependence on data – e.g. concerning your calorie intake, current weight, or the number of kilometres you run each week.
A Measurement, Reporting, and Verification (MRV) system is essentially no different. Indeed, climate action could be described a "fitness regimen" for the planet. To keep global warming below 1.5C, governments need to take stock of the status quo; define abatement targets and associated measures for attaining them; and monitor progress achieved. All of these measures depend on a robust MRV system.
We at Changing Transport have been supporting countries with the development and implementation of MRV systems for over ten years. In this article, we shed light on MRV systems – exploring what they are and how they work – using examples from our past work in Colombia, the Dominican Republic, Kenya, Indonesia, Peru, Uganda and Viet Nam.
---
MRV systems are used to keep track of various factors and trends, including in particular:
current greenhouse gas emissions in the form of Greenhouse Gas inventories.
successful emission reductions in the form of Nationally Appropriate Mitigation Action (NAMA) or Nationally Determined Contribution (NDC); and
support received in implementing climate goals in the form of climate finance.
In the 2007 Bali Action Plan, countries agreed to develop capacities for Measuring, Reporting, and Verifying their emission reduction efforts. Building upon the IPCC guidelines for GHG inventories, the United Nations Framework Convention for Climate Change (UNFCCC) provides general guidance on the design of MRV systems. However, the transport sector has its own unique characteristics and measurement challenges. Accordingly, in 2014, GIZ published an MRV Blueprint for Transport in collaboration with experts and partnering countries. The approaches described in this document were further refined as Peru and Indonesia (acting with GIZ's support) became global frontrunners in the formulation of Nationally Appropriate Mitigation Actions (NAMA) for the transport sector. Specifically, in 2014, the Ministry of Transport in Peru began to address the urban transport sector, building a robust MRV system that has detailed protocols for reporting and verifying mitigation. Since 2017, Indonesia's Sustainable Urban Transport Program (SUTRI NAMA) has been supporting policy formulation at the national level and will achieve an estimated indirect mitigation impact of 222,600 tCO2e over 2022–2032. Indonesia's MRV system was essential for the quantification of this mitigation impact.
Another important milestone in the development